Colors & Flower Photography - Getting better color accuracy when photographing flowers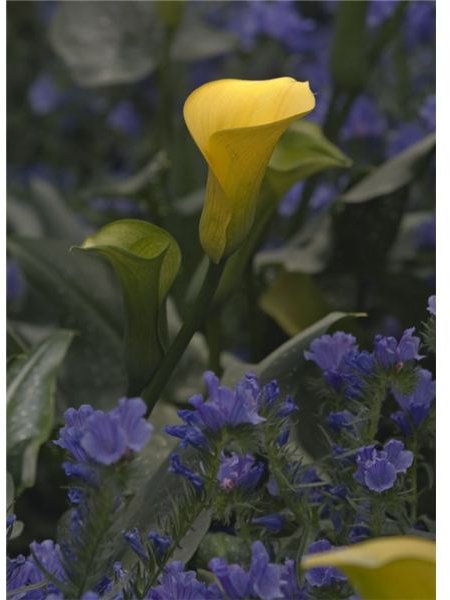 Introduction
Flowers are great subjects for photography. They're colorful, display beautiful shapes and are wonderfully translucent. They also keep relatively still (so long as it's not too windy) and generally don't bite or sting (although they do attract creepy-crawlies who do).
Still, there are several challenges facing photographers aiming for great flower shots. One of the most difficult to deal with is getting good color accuracy, particularly since some colors just don't photograph the same as they look in nature. There are several things you can do to help get the most accurate color. Let's look at a few.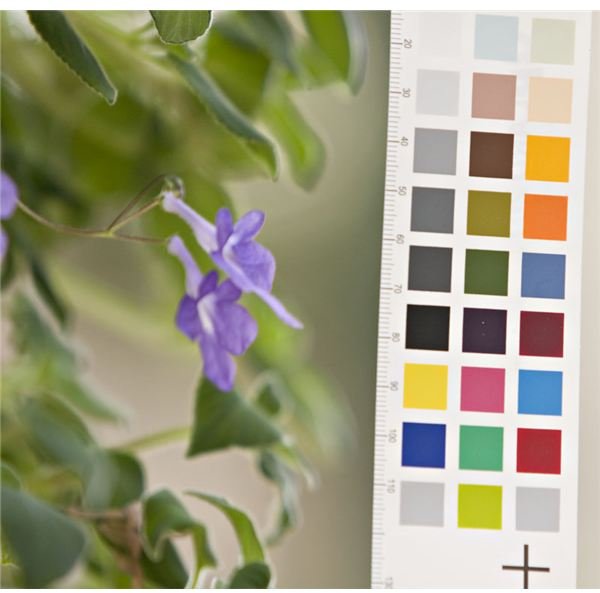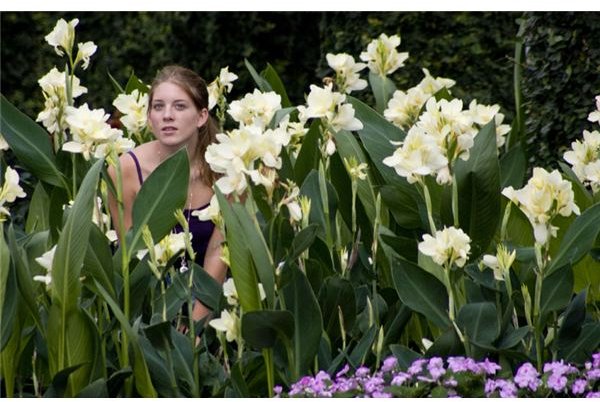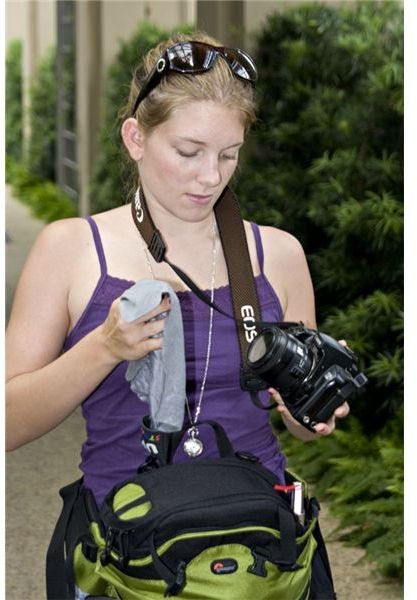 Setting white balance
It's generally better to set your camera either to an appropriate white balance setting (other than auto white balance) or better yet, set a custom white balance, keeping in mind, if your lighting conditions change for any reason, you'll need to create another custom white balance. In creating your custom white balance, there are several different ways of doing it. The simplest is to keep either a white card or a gray card (giving your camera an 18% gray reference point works just as well as giving it a pure white reference point) in your camera bag. There are some more sophisticated choices on the market though if critical color is important to you.
Upstrap, a camera strap maker, also offers an 18% gray microfiber cleaning cloth that can be clipped to a camera bag. The cloth (see image gallery) can be used to clean lenses and also serve as a gray card when needed.
Using an Expodisc
One popular choice is the Expodisc, a white balance tool that fits over your lens and is used to set a custom white balance for the specific scene you're shooting. When you want the best color accuracy possible, creating a custom white balance is important. While it's possible to have someone hold a white card (or gray card) or even a white sheet of paper in front of the camera for you, a tool such as the Expodisc is much easier to use. Just place it on the camera, turn your back to your subject and take a properly exposed image of the light source. Then use the image as a custom white source for your camera's custom white balance control. The Expodisc isn't cheap ($75 to $105 or more depending on filter size chosen), but it's one of several very good choices the market offers. Rugged and well designed, it will hold up in your camera bag for a long time.
Using a QPcard
If you're on a tighter budget or don't need critical color all that often, another good choice is the QPcard 201. At $24 for a two pack, this solution is certainly cheaper than the Expodisc and offers a different approach to very precise color. The QPcard 201 is placed in front of your subject, the camera is set to any white balance except auto white balance and the subject and card are properly exposed. (Make sure the card is large in the frame and not a speck in the distance.) The nice thing about this approach is that it offers a range of colors for the camera to record and special software to calibrate the image to those colors. Once you've created the reference image, you can then shoot away until the lighting changes (and you need to create a new reference shot). Back at the lab (or your home computer) you run the free software (Mac and PC versions are available) and it adjusts each image (via a batch processing function) to get the most accurate possible color. Keep in mind, that while a lot cheaper than the Expodisc, the QPcard 201 probably isn't as durable as the Expodisc. Still, if critical color accuracy is important to you, the QPcard 201 will do the job for you.
Shoot in RAW format
It's also a good idea to make sure your camera's set to shoot in RAW format. If you're not used to working with RAW files, it's something you should strongly consider. RAW files contain all the information the imaging sensor records while creating the image. RAW files actually give you the ability to reach back in time and change your camera's settings with no loss in image quality. You can change white balance settings after the fact and, for many cameras, even gain up to two f-stops of exposure compensation either way with minimal loss of quality. Many DSLRs give you the ability to simultaneously create a RAW file and a JPEG every time you trip the shutter. This is how I set up my cameras when I shoot. It uses memory faster (particularly with today's high resolution sensors) but memory cards have really come down in price the past few years. When the image quality is good, I can just work with the JPEG, but if I think it needs some work, I can always process the RAW file. (Actually, I just process the RAW file most of the time anyway, so I can get the best quality image.)
Full disclosure
Longwood Gardens provided free admission for the photographer and model for the preparation of this article. The author would like to thank Longwood Gardens for the help and cooperation it has provided him whenever he has asked to shoot there.
Upstrap, Expodisc and Argraph (distributor of the QPcard) provided evaluation units of their products to the author of this article while he was writing the David Busch Quicksnap Guide to Photo Gear.