Learn How to Take Winter Photography Pictures of Snow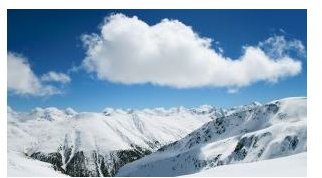 Prepare Yourself
Before taking winter photography pictures it is important to prepare yourself and your camera. You should bring extra batteries with you when you take pictures of snow because the cold environment causes batteries to loose power quickly. Keep the spare batteries warm by placing them in your pocket.
Your camera needs to be prepared for the cold and wet environment before starting and after photographing. To keep the camera dry, use a waterproof cover or place it in a freezer bag. After coming inside from taking winter photography pictures, you must let your camera warm up slowly. This can easily be done by placing it in a window for a few minutes.
It is a good idea to wear thin gloves. Thin gloves allow you to change settings on your camera better than thick gloves.
Winter Photography
Camera Settings
When taking snow pictures, set the white balance on your camera high. If you do not, the camera will not accurately "see" the snow. It will have a blue or gray tint to it. Many cameras have an option of "snow shooting mode". This is the perfect setting to use. If your camera does not have this mode, you will have to manually adjust the white balance.
Lighting Tips
The best time of day to take winter photography pictures is during the morning or evening hours. It can be difficult to take snow pictures because the sunlight reflects off the snow. This can cause the picture to loose detail and contrast.
To solve this problem, take the pictures with your flash on. Always use more light than you think you will need when taking snow pictures. The flash will balance the picture and eliminate the dark areas.
Contrast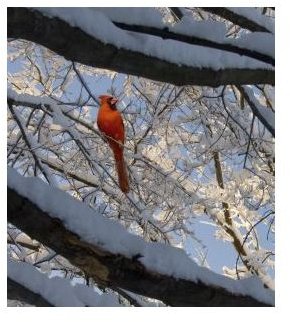 Contrast Tips
The natural colors of winter can make a photo look dull. To solve this problem, add contrasting object to the picture. You can use people, building, or other natural objects to add contrast. To get vivid snow photos, add the contrast object to the focal point of the picture and use the whiter scenery as a back drop.
Snow Action Tips
Winter activities are great to capture on a camera. There are two tips you should use to capture great winter activity pictures. Use the video still mode on the camera. This will allow you to pick different video frames to find the perfect moment for a great picture.
Also, use the action mode on the camera. This is a great feature that lets you freeze the action in the activity. This sets the shutter speed faster and stops the action. This setting requires a lot of lighting so make sure your flash in on.
References:
"Take Better Photos: Winter and Snow" SnapFish
"Winter Photo Tips" Kodak
Photo: "Livigno" By Piro July 3, 2009 stock.xchng
Photo: "Ice Bird" By Hdabed April 11, 2009 stock.xchng