Taking Underwater Night Photographs: Tips for Beginners On Underwater Flashlights to Light Your Photographs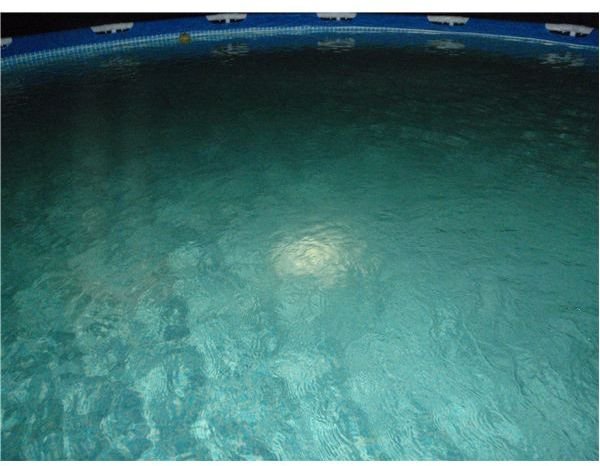 Tips For Best Night Shots
Taking great night photographs underwater is a little difficult at first if you don't know what you are doing. You could get caught up in the excitement, and end up spending thousands of dollars on products you don't really need. Granted they are nice to have, they are not entirely necessary, especially if you are a beginner.
The first thing you are going to need of course is an underwater camera. I personally prefer Olympus' 1030SW paired with a PT-043 Housing Case.
Most digital cameras are not designed to go underwater as is, but they actually can go underwater if you purchase a housing case for the camera. Housing cases will keep your camera dry. The downside though is that housing cases sometimes can cost just as much as the digital camera.
Looks as if entire pool has light installed
Lighting
Taking great underwater photographs at night can sometimes be done using just your camera, while keeping your flash on. They may be a little grainy though, and without a light source, you won't be able to see anything anyway. Using a light source ensures that your photos come out just as well at night, as they would during the day. It also helps in other obvious ways, such as allowing you to see where you are swimming.
You can buy strobe light attachment's to use as a light source, but underwater strobe lights could seriously cost a small fortune.
I personally use a StealthLite 2450, Rechargeable Xenon Dive Light. This small flashlight can go down to depths of up to 500 feet, and the light that it gives off is plentiful. The best thing about the light though is that it only costs $60.00, is rechargeable, and will provide a perfect amount of light for you to focus in on your subject. Basically the inexpensive light allows you to snap a marvelous photograph.
Now Take the Picture
That is what you will want to do in order to get a really colorful and rich photograph underwater at night. Using your light source, (the flashlight I mentioned above, or other) you will want to focus the light in on your target.
You want to work as quickly as possible, lighting up your subject and snapping the photograph. The results will look just as good as they would during the day in most cases.
The most important tip is to have patience. You will take some good shots, and some poor shots. Good shots and poor shots happen during the day as well as at night, so don't be discouraged. It takes some getting used to, and practice makes perfect.
If you get a shot that comes out less than perfect, but you want to keep it, you could always use photoshop to clear up grainy photos, or photos that have an overkill of blue hues.
Underwater shots, taken at night, using the StealthLite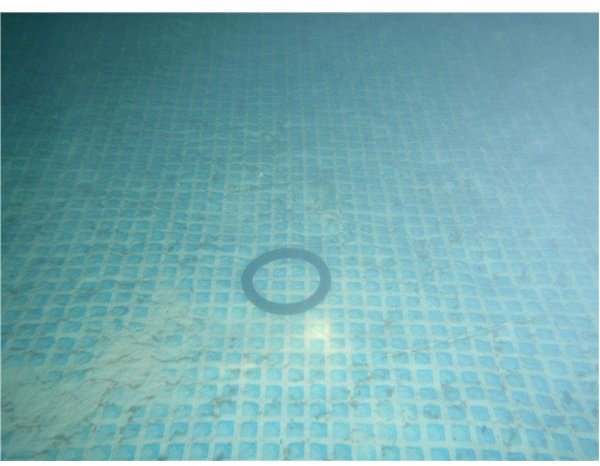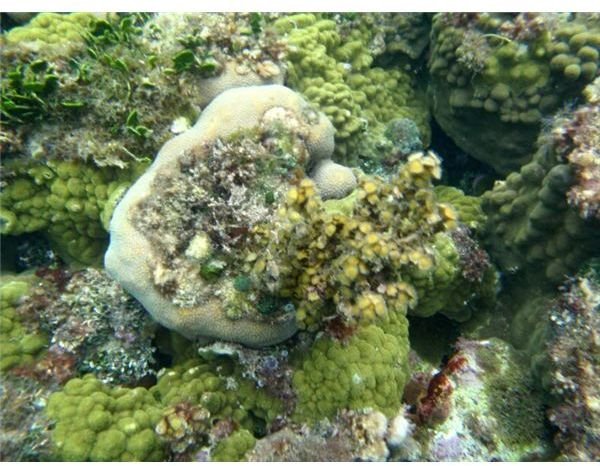 Safety Tips
Underwater night photographs are also more easily done when you bring someone along with you, not only does a buddy provide safety in case of an emergency, but they too can carry light sources to help you narrow in on your subject in order to get a good shot.
Sitting still in one spot will also make things easier. Fish are naturally attracted to light sources, so searching out your subjects is not really necessary. I recommend for new users to stick very close to the shoreline. Night is when most predators of the sea make themselves known, so keeping safe is your #1 priority, and should be your #1 priority at all times.
Never ever go alone in the ocean/bay. Always bring a buddy with you.
Related Material
Review: Olympus Stylus 1030SW, The Shockproof, Waterproof, and Freezeproof Digital Camera - The Olympus Stylus 1030SW, hands down has got to be one of the funnest, and most reliable digital camera I have ever owned. Land or sea, this 10.1MP digital camera will take spectacular pictures.
Review: Olympus PT-043, Underwater Housing Case for the Olympus Stylus 1030SW - With the Olympus PT-043 Underwater Housing, you can now take your Olympus Stylus 1030SW down to deeper depths (144 feet), instead of just 33 feet. You also no longer have to worry about small leaks, or time limitations in the water!