Tips for Getting Your Photos into Magazines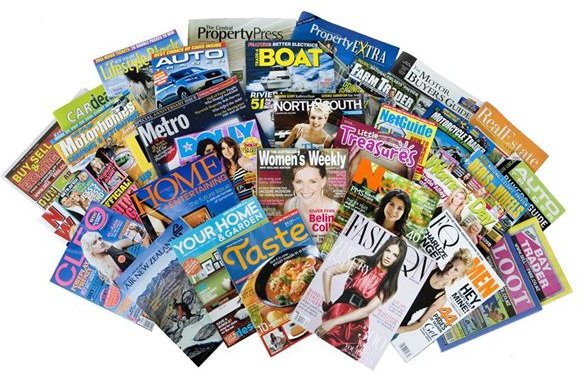 Wouldn't it be neat to see your photographs in magazines that are read all over the world? It is a dream that you can achieve by getting yourself out there and knowing what the magazines are looking for. By following these guidelines, and being consistent and dedicated, you may have a chance at getting your photos published in a magazine.
Pick a Style and Stick With It
First, and most importantly, it is crucial that you take pictures that people will want to see in a magazine. If your pictures have no relation to the magazine you want them in, or if they look like something you threw together at the last second, chances are the magazine editors won't want your photos in their articles. If you have been a photographer for quite some time, you probably have a certain photography style. Try to find a magazine that usually showcases something like your style. For instance, maybe you like taking pictures of animals or landscapes; you'd want to submit your portfolio to an animal magazine or a nature and traveling magazine.
Make a Name for Yourself
Get yourself out there! The only way you'll ever get your photos into a magazine is if you're not afraid to make baby steps at first. If you're worried about not having enough work experience, try getting your photos in a local newspaper. Win some photography contests. Go to local events and take pictures. Help out real estate workers by taking pictures of homes for real estate books. Offer to take professional photographs at your co-worker's wedding or at your community's car show so that you have a portfolio and references. Make it known to your present and future customers that you are flexible with hours, willing to travel on short notice, and open to doing a variety of assignments. You won't ever land a cover shot in a magazine unless you remain honest, reliable, and consistent with your work.
Make Your Final Portfolio
Now that you have a variety of photographs to choose from, make a portfolio of your favorite and most artistic shots. Once you have a portfolio, choose the photos that you want to submit to the magazine of your choice. Edit these pictures by using software like Photoshop or Aperture. You don't have to go all out when editing, a simple change in contrast or colors will do just fine. You should have a wide variety of subjects and be able to showcase that your photos can be tweaked more if need be. You don't want them too customized to the magazine before they're even accepted.
Send Out Your Portfolio
Begin sending your portfolio to local (or national) magazines. Send them a short E-mail with an attachment or a link to your portfolio, with your name, address, and phone number. Send out three or four of these E-mails every day until you get some responses. Don't be too persistent, or else you'll come off as desperate and annoying. Follow up in a timely fashion, give it a week or two. If you don't get any responses, keep trying and keep building your portfolio. Even if you don't get a reply to every E-mail, a select few might land you around $1,000 a shot. Keep this up, and you'll have your pictures in a magazine in no time!