Verizon Wireless Cell Phone Cameras - Which Take the Best Pictures?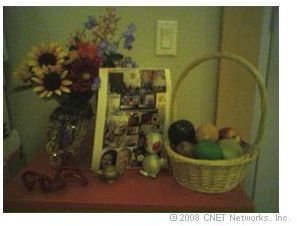 Verizon Wireless camera phones have come a long way. From basic VGA cameras found on the LG VX6000 to more modern and functional 5.1 megapixel camera phones like the Casio(R) EXILIM, camera phones by Verizon Wireless have come a long way.
VGA Quality Photo
VGA Camera Phones from Verizon Wireless
If you're someone who rarely even uses their phone as a camera, you might want to consider purchasing a cell phone with a VGA camera. Simply put, VGA stands for Video Graphics Array - a very low quality camera. The purpose of having a VGA camera is just to take basic pictures. You can edit your pictures by changing specifications like the flash, white balance, color effects, negativity, zoom, brightness, and darkness. There's also an optional camcorder, self-timer, multi-shot feature, and on some phones, a post card feature. If you're looking to have a camera to take decent video with, consider a 2.0 megapixel camera since pictures and videos taken with a VGA camera are pixelated and blurry. Since VGA camera phones are low quality, they can only display 256 colors. Pictures are best taken and displayed in lower resolutions, like 320x240 or 160x120. VGA camera phones are very inexpensive to purchase since the quality is most often poor. Here is a list of all of the newer VGA camera phones available from Verizon Wireless:
Samsung Juke
LG VX5400
Samsung SCH-u410
Samsung SCH-u340
LG VX5500
Samsung Smooth
Motorola MOTO VU240
Nokia 2605 Mirage
Samsung SCH-u430
1.3 Megapixel Quality Photo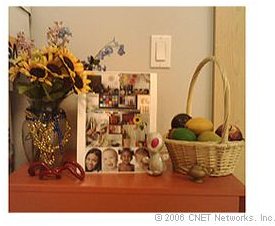 1.3 Megapixel Camera Phones from Verizon Wireless
If you're looking to get some use out of your phone, but don't care about how great the quality is, consider the next level up camera phone: the1.3 megapixel. These camera phones produce slightly better quality than VGA cameras. 1.3 megapixel cameras have all of the standard features of VGA cameras, but there is a higher, sharper quality and your pictures look better in resolution sizes around 640x480 and 1280x960. The 1.3 megapixel Verizon camera phones available today are:
Motorola MOTO Q 9m
Verizon Wireless CDM8950
Samsung Trance
LG Glance
LG VX 8360
Verizon Wireless Blitz
Nokia 6205
Motorola MOTO W755
Verizon Wireless CDM8975
Verizon Wireless G'zOne Boulder
2.0 Megapixel Quality Photo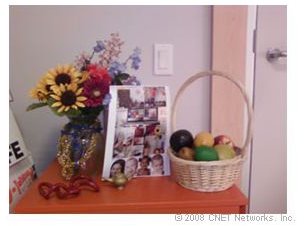 2.0 Megapixel Camera Phones from Verizon Wireless
After the 1.3 megapixel camera phone came the 2.0 megapixel camera phone. 2.0 megapixel camera phones are great quality and are still relatively inexpensive. They capture great photos and decent videos and can handle resolution up to 1600x1200. Like the VGA and 1.3 megapixel camera phones, 2.0 megapixel camera phones come with all of the standard features plus red-eye reduction and night mode. The only major problem with 2.0 megapixel cameras is the noise in low-light photographs. The following are all current 2.0 megapixel Verizon camera phones:
LG Versa
Samsung Saga
Blackberry Curve 8330 Smart phone
HTC Ozone
Blackberry Pearl Flip 8230 Smart phone
Verizon Wireless SMT5800
Samsung Renown
Motorola Krave ZN4
Samsung Alias 2
Verizon Wireless VX 6900
Motorola Rapture VU30
Nokia 7205 Intrigue
Motorola Adventure V750
LG enV 2
LG Chocolate 3
Samsung Sway
Motorola Rival
3.0 Megapixel Quality Photo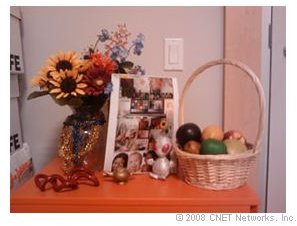 3.0 and 3.2 Megapixel Camera Phones from Verizon Wireless
3.0 and 3.2 megapixel camera phones came out following 2.0 megapixel camera phones. Slightly more expensive, the quality of 3.0 and 3.2 megapixel camera phones resemble early age point and shoot digital cameras. Along with all of your standard camera specs and features, you get optical zoom, frames, and a macro switch. The video camera quality is also fantastic for a cell phone, since you can capture great details and the noise isn't too bad. These camera phones can replace the use of an old digital camera, since the quality is great and the camera can handle a resolution of up to 1920×1200. You can get the following 3.0 and 3.2 megapixel camera phones at Verizon Wireless today:
LG enV 3
HTC Touch PRO
Blackberry Storm 9530 Smart phone
Blackberry Tour 9630 Smart phone
HTC Touch Diamond
LG enV TOUCH
LG Dare
5.0+ Megapixel Quality Photo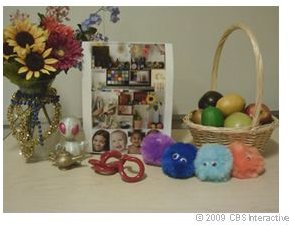 5.0+ Megapixel Camera Phones from Verizon Wireless
So far, there are only two cameras that have 5.0+ megapixels at Verizon, the Samsung Omnia and the Casio EXILIM. These camera phones mirror average point and shoot cameras on the market today. They are very sharp and clear, have outstanding quality, and because of this cost upwards of $280.00 with a 2-year plan. Along with the standard camera features seen in VGAs through 3.2 megapixel camera phones, you get an auto-focus feature.