Graduation Photography: Tips & Techniques on How to Take the Best Grad Photos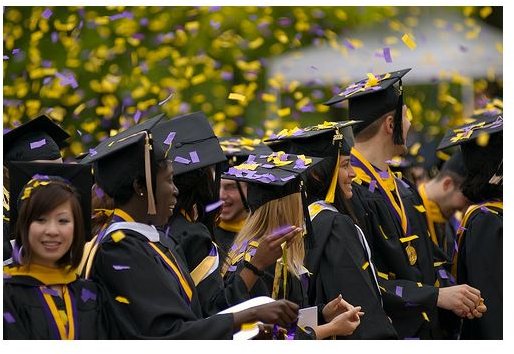 Planning in Advance
As always, it is a good idea to plan out how you are going to attack the big day. Whether it is a son or daughter, friend, or client, a graduation from high school or college is one of those once in a lifetime opportunities you definitely do not want to miss! You have come to the right place to get started with some tips to capturing a graduation in its entirety.
Write out a list of all of the equipment you will need for the day (more on this in a second).
Write out a list of posed shots you would like to take while the graduate is dressed up in their gown and everyone else is looking sharp in their formal attire. Be sure to include, before and after the ceremony shots in addition to those during the ceremony, friends, family members, and pictures during lunch or dinner of the big day.
What to Bring to the Ceremony
If you have a basic point and shoot digital camera, your shots will be limited but they are possible. If the graduation is indoors, lighting will pose problems, so set your ISO to a high setting (like 800 or greater) so that you can be able to freeze the motion and prevent blurry images. If it is outdoors, you should be able to just point and shoot away as normal. Remember, it's not the camera, but the photos that makes the photographer!
If you have a digital SLR, you will want to have a few different lenses on you. At the ceremony and depending on the types of shots you want to get (wide, medium, or close-up), you will need a wide angle lens (35mm equivalent of 16-35mm), a standard zoom lens (24-105mm equivalent), and a fast zoom lens (70-200mm F/2.8). Ideally, you should have F/2.8 zoom lenses for maximum versatility and to blur the background behind your subject(s) for very pleasing portraits. If the graduation is at night or outside in bright sunlight, it will also be a good idea to bring a flash and a diffuser for those outdoor portraits to give some much-needed sot fill light.
Photo by: m00by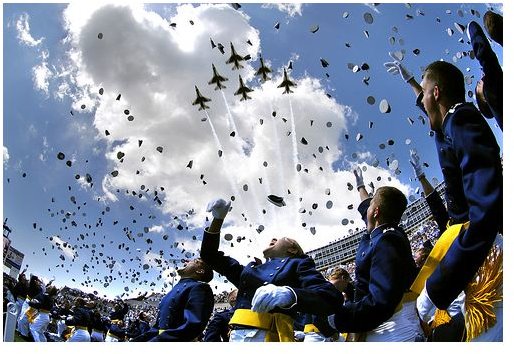 You should try to sit as close to the stage as possible for obvious reasons. Be sure you have a clear line of sight and that there are no obstructions in the way between you and the stage to block your shot. If you will be using a tripod, get there earlier to setup and "stake your ground."
Photo by: Cherie A. Thurlby
Graduation Parties and Other Festivities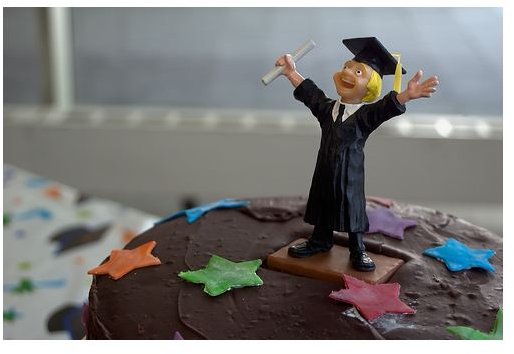 In addition to the actual graduation ceremony, do not forget all of the parties that go along with the big event. There will be plenty of friends and relatives to share in the big day and you will want to capture them. Take group pictures, single portraits, and photos of the event (like a cake or decoration) which will help create lasting memories for the graduate and everyone else. Mix in plenty of candid portraits with posed shots to capture all the smiles and emotions of everyone.
Photo by: CarbonNYC
Conclusion
In closing, check and double check the night before that your camera and all of your gear is in good working order (with ample battery life and memory card space), go over the list of shots in your head to mentally prepare for the event, and most of all, have fun with it. The more fun you are having, the better your pictures will turn out!