Photo Stamps: Create Postage Stamps from Your Digital Photographs - Best Online Sites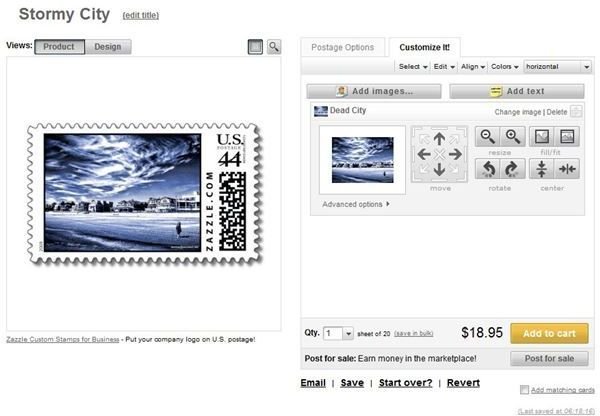 Zazzle
At Zazzle, you can create postage stamps from your digital photographs to purchase for your own personal use, and you can offer them up for sale to others as well. The simple user interface (click the image on the left for a larger view) makes it easy to create these stamps. All you have to do is upload your photo and choose the stamp layout that you wish to use. Then, you can customize the stamp in other ways, such as adding text and changing the background color.
The prices at Zazzle vary depending on how many sheets of stamps you decide to order. Each sheet contains 20 stamps, and prices range from $17.95 a sheet and up. When ordering, you can choose from several different stamp sizes and denominations. Orders for custom stamps are shipped within 2-3 business days unless otherwise noted on site.
PhotoStamps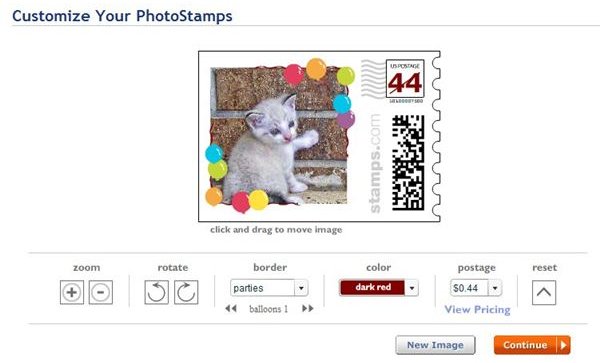 If you plan to purchase several sheets of stamps, you may want to check out PhotoStamps since they offer some of the best online discounts for bulk purchases. In addition, the online user interface of PhotoStamps offers some fun customization options such as adding decorative borders for your photos. Once you apply the border, you can easily drag the image around to place it wherever you like within the frame.
There are a number of stamp denominations from which to choose, and pricing is dependent on the one you select. A single sheet of 20 standard 44¢ stamps costs $18.99, but if you purchase 100-249 sheets, that price is lowered to $13.99 per sheet. For orders of 250 sheets or more, contact PhotoStamps for special bulk pricing.
If you decide on standard shipping, orders should be processed within 3-5 business days. However, if you need your stamps faster, rush delivery is available for extra fees. These expedited orders are normally processed within 1-2 business days and shipped using USPS Priority or Express, depending on the option you choose.
PictureItPostage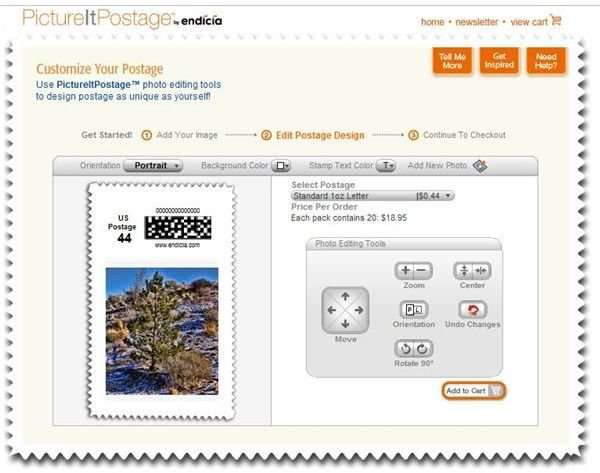 With PictureItPostage, you can either create your postage stamps within your web browser using their online tool or if you're using a Mac or Windows operating system, you can download their free software to create your designs offline. Like with other sites, the finished designs can be purchased in sheets, each one containing 20 self adhesive stamps. If you choose the standard delivery option, you should receive your order within 10 business days.
Pricing is dependent on the stamp denomination and the number of sheets you order. For standard 44¢ United States stamps, a single sheet of 20 stamps runs $18.95. However, if you purchase 25-75 sheets, that price goes down to $14.95 a sheet. Bulk pricing is available for orders of more than 75 sheets. In addition, bulk mailers can purchase stamps in rolls instead of sheets, but a large minimum order is required. For details on bulk pricing structures, you'll need to contact a PictureItPostage representative.