The Best Photo Mosaic Software For Creating Unique Pictures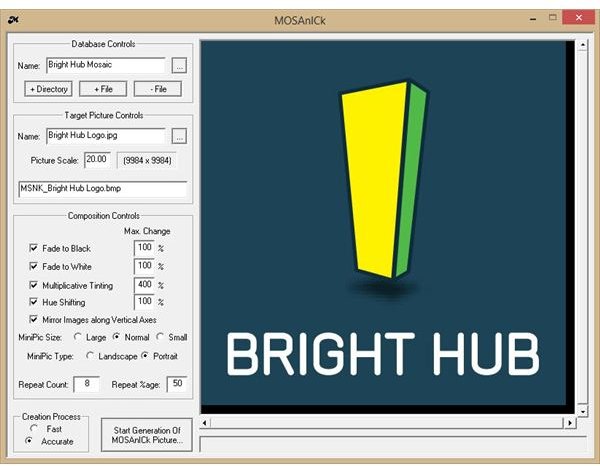 Photo Mosaic Software
Mosaics are all the rage now - and its never been easier to create one using inexpensive - and sometimes free photo mosaic software. Below we'll discuss the five best pieces of mosaic software you can use to create a unique photograph comprised of many smaller photos.
MOSAnICK
A play on the developer's name, Nick Reed, MOSAnICk is a lightweight utility for creating mosaic-based pictures. You simply provide a database of images and a source image (the "big picture") and then adjust the composition controls. MOSAnICk also has a mirroring option which, when selected, allows the program to flip your images if it detects they would better fit the mosaic.
Andrea Mosaic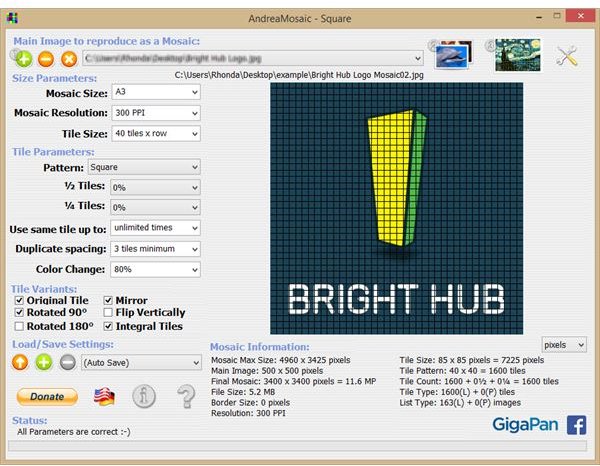 AndreaMosaic
Another free photo mosaic software program that is named after its developer, AndreaMosaic is packed full of customizable features. The software allows you to set several parameters that will dictate the final appearance of your photo mosaic, including the pixel width, number of tiles per row, tile spacing and duplication, and color changes. You even have the option to create photo mosaics from videos. There's a 41-page manual that walks you through the features of the software and you can also download a library of over 500 sample images you can use to create your photo mosaic.
Mosaizer Pro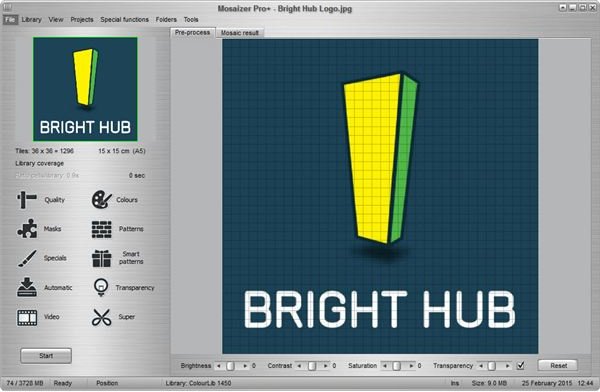 Mosaizer Lite
Like the other options listed here, this feature-rich photo mosaic software is completely free to use. Unlike other mosaic creators which limit the user to only creating photo mosaics, Mozaizer Lite boasts that it provides its users with, "almost unlimited freedom to create your photographic paintings yourself, based on a library of bitmaps with an extensive range of supporting creativity tools. We offer an exotic range of additional effects to play with pattern, texture, shadow, color, shape and other effects that you find in many bitmap editing software. Actually, we have combined the basics of photo editing and painting with the possibilities of photo mosaic creation."
Mosaically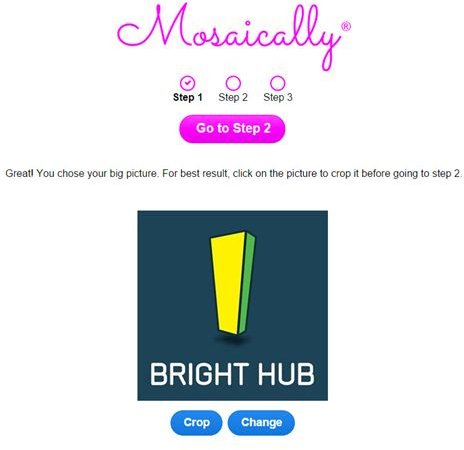 Mosaically
Mosaically is extremely easy-to-use, and because it's an online tool there is no need to download or install any software to your computer. Mosaically breaks the mosaic creation process into three simple steps:
Upload the photo that you want made into the "big picture."
Upload all the smaller images you wish the mosaic to be made from – you can add up to 10,000 images and choose to upload photos from your computer, the web, or Facebook.
Generate your photo mosaic, adjusting the tile size and colorization to your liking.
EasyMoza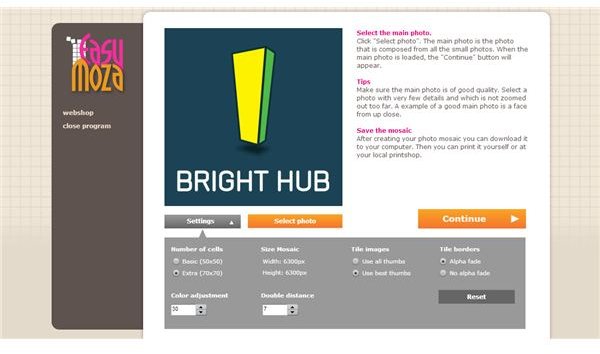 EasyMoza
EasyMoza is another online option that requires no downloads, installations, or even the need to register – it's free and easy to use. Similar to the other photo mosaic software options listed here, you simply upload your main image and all the smaller images you'd like your mosaic to be made of. If you'd prefer, EasyMoza offers a library of 100 flower photos and 100 animal photos you can choose from. After your photos are uploaded, the online tool will automatically crop and resize your images into squares. EasyMoza recommends you use a minimum of 250 photos for your mosaic.
Just a Small Piece of the Big Picture
This is just a taste of the numerous free photo mosaic software options available. If you are looking for a more general purpose photo editing software, check out this great article on Brighthub. Have you ever created a photo mosaic? If so, what program did you use? Leave a comment to let us know!