A Brief Biography of Ansel Adams, His Photography & Zone System Technique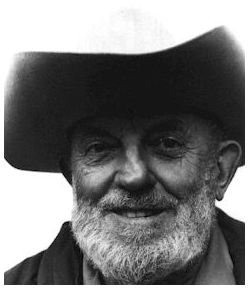 Biography of Ansel Adams
Ansel Adams was not just a man who happened to take excellent pictures of mountains, rock formations, and coastal areas. He was also an environmentalist who championed his subject: the wilderness. He was a strong influence in the world of photography, not just because of the beauty of his landscape pictures and the superiority of his skills but also because of the supremacy of his techniques and the enduring legacy of his images.
Born in 1902, he was the only son of an affluent couple in San Francisco California. When he was just four years old, there was a great earthquake that threw him to the ground and broke his nose. This probably made him aware of the great power of nature. The next year, the family's finances suffered. According to Turnage, a biographer, Ansel's emotionally distant Victorian upbringing was aggravated by his mother's constant fretting over the dwindling family fortunes.
Ansel Adams didn't adapt well in a controlled classroom setting and he was eventually tutored. He discovered a talent for playing the piano and he developed a discipline that became useful in his career as a photographer. At the same time, he enjoyed hiking in the Californian dunes, walking along the sandy beaches, and simply being surrounded by mountains and rocks of the Yosemite. While spending a summer in the Yosemite Valley, he met his wife and had two children.
He continued improving his skills in photography and in 1933 he had his first photo exhibit in Delphic Gallery, New York. The next year, he published his first technical book in photography, "Camera Craft." He promoted photography as a form of fine art. Working with other influential people in photography, such as Beaumont and Newhall, Ansel Adams met and collaborated with Rachel Carson who published "Silent Spring," a pivotal work that launched the environmental movement. Ansel Adams was not just an artist but also an activist.
At 82 years old,
died on April 22, 1984.
Ansel Adams' Landscape Photos
Ansel Adams loved his subject: nature. The famous landscape pictures taken by Ansel Adams are not just photos of the wilderness. These famous photographs are iconic images of America. They became powerful tools in preserving the country's beautiful habitats. Some of his classic landscape photos in Yosemite and other national parks include: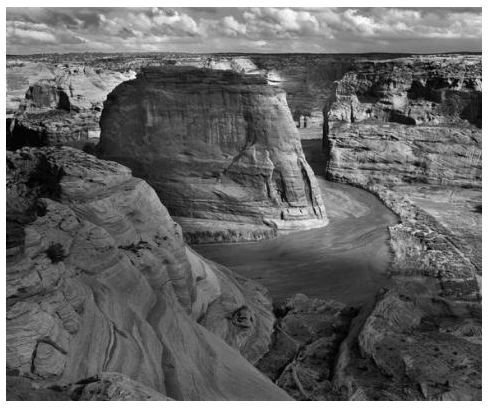 ,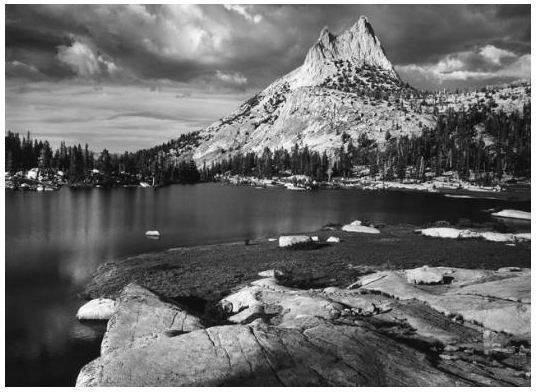 ,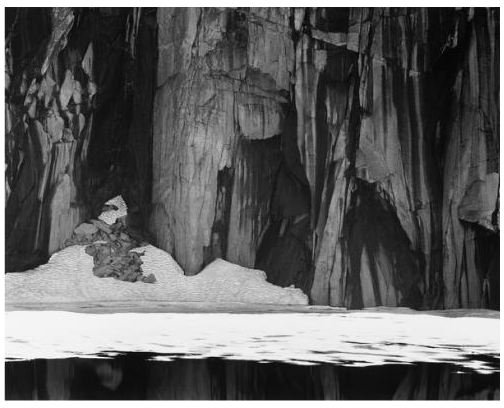 ,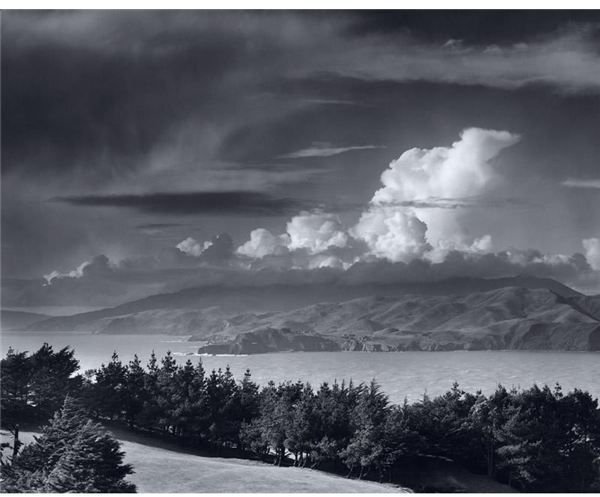 ,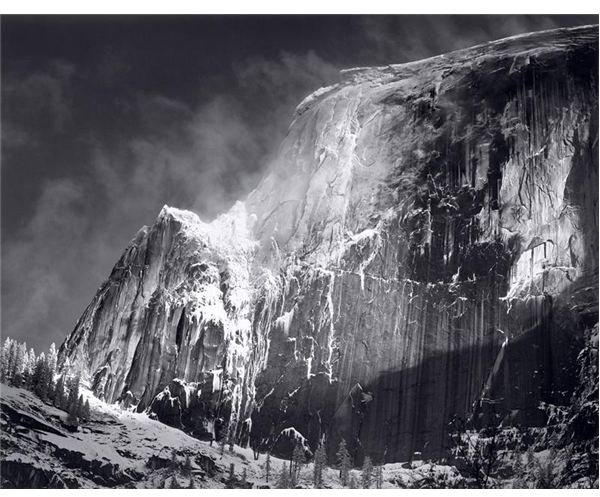 ,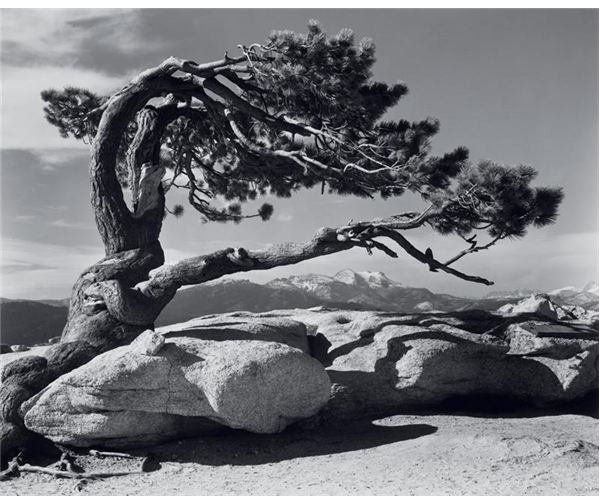 ,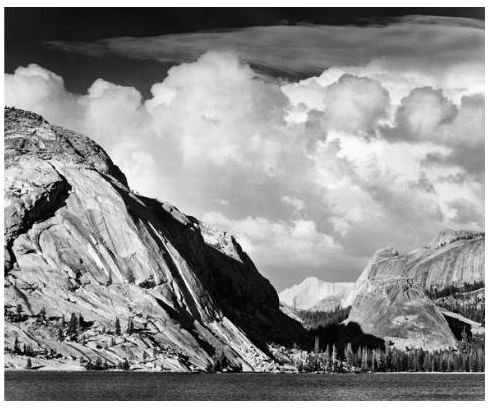 ,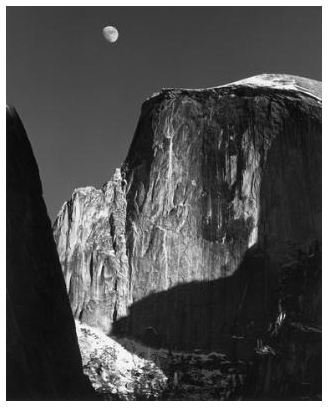 ,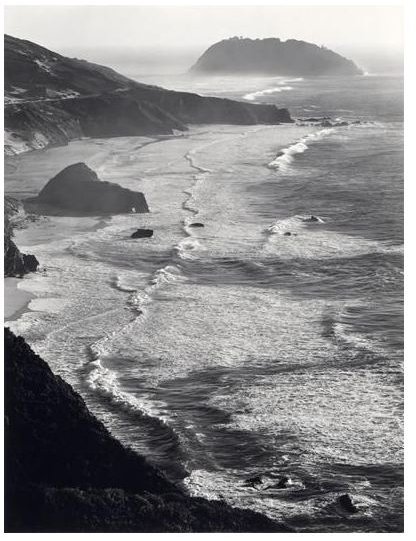 ,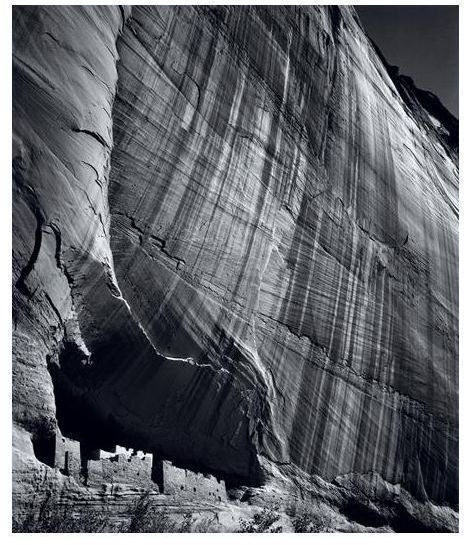 , and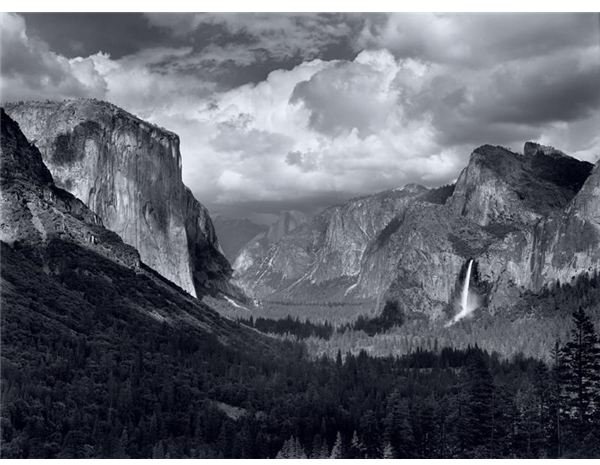 .
Ansel Adam's Photography Technique
Ansel Adams' series of technical books about photography are important references for both amateur and professional photographers. One of his most famous techniques that resulted in landscape pictures that undeniably displayed the wonders of wilderness is known as the Zone System. It is a difficult technique that worked around the limits of the camera lens and the film development process. In a nutshell, the Zone System is a way to manipulate the tonality of the images and capture the stark and vivid contrasts in nature that could never by recorded by the camera's limited capabilities. In his Zone System, Ansel Adams developed ten zones with Zone 0 as pure black and Zone 9 as pure white. The most digitally advanced cameras today are capable only of recognizing seven zones and would automatically recognize Zone 5 (18% gray) as the correct exposure. This limitation can be overcome by controlling development time. With Ansel Adams' technique, shooting a rocky landscape will bring out the shadows of crevices, the brightness of the snowcaps, the vivid blue of the sky and the softness of the clouds.