How to Find the Best Photo Opportunities Anywhere - Travel Photography Tips
Photogenic Travel Sites in Exotic Locations
"You came HERE for your vacation? Whatever on earth for?"
The woman's eyes were wide with surprise and astonishment. She walked away shaking her head, obviously confused.
Each year millions are spent on travel to "exotic" locations. Why? It's because people naturally find them more photogenic. Just think, a family might spend a year or more planning an overseas trip to an "exotic" location like Newark, NJ! No, I'm not kidding. You see, every city is considered to be an exotic and photogenic one by someone who's from somewhere else. People want to see what's different from their "normal" environment. That's why people from Hoboken would find a trip to the "slums" of Mumbai interesting and would snap hundreds of photos without a moment's hesitation in order to capture every aspect they could of the area's nature. And, you guessed it, people from Mumbai would run out of film or memory chip space trying to photograph all the "exotic" scenes of Hoboken if they could! So there you are, you just found out that you live in an "exotic" location that people would pay thousands to visit and vacation in like this idyllic farm country scene with Three Mile Island Nuclear Power Plant looming in the background.
There's Nothing Photogenic about This Place
"But," you protest, "there's really nothing photogenic about THIS place!" Au contraire, my friend, "it ain't necessarily so", to borrow a phrase from the musical "Porgy and Bess". Let's have a look then, at how to find the best photo opportunities in any city, town, region or location. "You're joking, here? There's nothing photogenic around here." you might think about the area where you live. Well, if you'll re-tune your photographic eye and give your area a fresh new look, you'll find there's loads of photographic opportunities, right there in Walterboro, SC (FYI, I hate that place) or wherever you might live. By taking new insight into photographing your town, you can learn to ferret out what's photogenic in virtually any city. Here are some tips and techniques to help you ferret out the best, most photogenic sites and provide yourself with photo opportunities galore at home, abroad or where ever you might be. With a freshly guided eye on where to look, virtually any locale can yield multiple photographic gems suitable for paying websites, magazines, newspapers and other photo-starved sources. A little research will go a long way here. Try these practical and offbeat sources for generating some new digital image ideas no matter how plain, small or lackluster you think your hometown might be. My hometown, colonial York, Pennsylvania has a population of less than 60,000. Still, I've found countless "photogenic gems" just waiting to be composed, framed, photographed and marketed across the World Wide Web.
Picture Perfect Postcards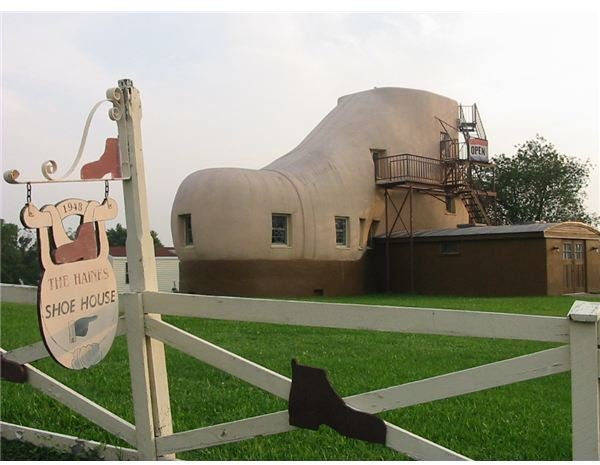 Start off with buying every postcard you can find of the city. Likely, the postcards will have key dates, names and facts printed on the reverse side. Check out these sites and take your own photographic series, using different angles, points of view and compositions. Make sure to consider any antique postcards of the city too. You can assemble these postcards into a reference scrapbook of your visit or travels. Search the internet for stories, images and online photos of the city as well. Just type in the city or region name, switch to image search and hit return on your keyboard. You'll then have even more fodder to help get your photographic efforts going. There now, that was easy, wasn't it? Even if you've lived all your life in an area, you'll quickly come up with all kinds of information you didn't know. Just outside of York, there's a house made like a shoe that's been there since 1948. (Did you see the Shoe House on TV's "The Amazing Race"? Wonder where the "Old Lady" went? All those kids probably drove her to the grave)
Research Digital Images at the Local Library
You're going to be spending time at the local library, so get to know the reference department well if you don't already. Make friends with the library staff. Ask to see collections of city and regional images. If you don't have a library card, then get one and use it. While you're there, scan the daily papers, locally-produced magazines and historical archives for more idea-generating viewpoints and information. Remember, your research will help dig up some potential markets to which you might sell your digital images to. Don't you dare skimp on this step. You'll only be cheating yourself out of potential photo and sales opportunities if you do.
Photogenic Digital Image Scenes from the Radio

Local happenings are often mirrored in some way at national and international levels. You should never make the assumption that a "local" problem is only of interest to local residents.
Case in Point: When houseflies became a health hazard in a small Colombian town, I queried foreign newspapers and magazines on any possible interest in a series of photographs illustrating a photo-essay on what the townspeople did to solve the problem and, in addition, boost the local economy. I received interest almost immediately on the photo-essay proposal. Listen to AM talk radio programs and make note of problems, issues and contact information. If there's a way to photographically document what's happening, you'll have an instant outlet for marketing your digital images. Shoot your images from as many different viewpoints as you possibly can while you're "on location".
Please continue on to page two to learn more tips and ideas on how to find the best photo opportunities in any city.
Food Photographs for Fun and Profit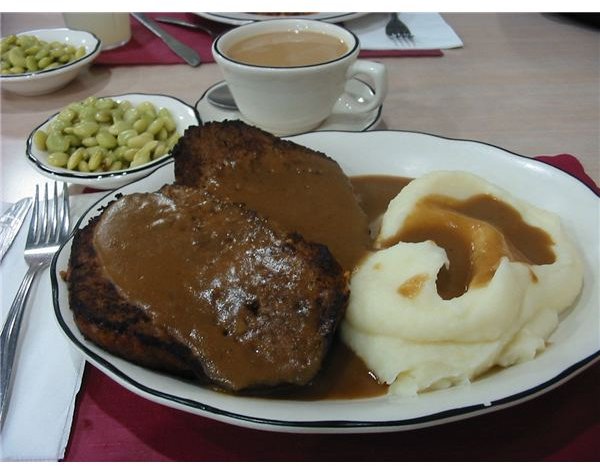 Virtually every city or region has a local dish, dessert, treat or specialty or recipe of which they're proud. Now you know you've not only got to try that dish, but your own series of digital images of it too. Include the cook and take a few interview notes along with a model release so you can later market the photographs to multiple venues. You could also do a series of images of hotel, restaurant and bed & breakfast menus that would be saleable to the institutions themselves at least. Think of doing a "how to make it" series of digital images (or a short video too) while you're at it. If your offer to get "how to make it" photos is met with a shotgun pointed at you, then don't use that idea. You can take photos of anything you've purchased and will consume, so you'll at least have your own images of the dish itself. Back to my hometown again, photogenic Pennsylvania Dutch food specialties like shoo-fly pie, apple butter, three bean salad, chow-chow and chicken corn soup await the astute photographer. Get a local cookbook of regional dishes and you're off to do some serious internet marketing of your images. This image of a plate of meat loaf with mashed potatoes and gravy, lima beans on the side and coffee absolutely "blows away" viewers in Latin America who don't have such "delicacies" on their menu. Amazing, huh? Maybe now you see what I mean.
For tips on how to take the best food photos, please read Delicious Imaging - Taking Better Food Photographs.
Digital Images of Famous People

Are any celebrities identified with the city or region? Did George Washington, Simon Bolivar, Napoleon, Elvis (or aliens) visit, live or sleep there once? Okay maybe not, but if any celebrity or historic figure of note did, you might want to get some images to illustrate the event. The celebrity can be historic or modern, represent any walk of life, or be relatives, family or descendants. Are there going to be any celebrities in town for a show, performance, concert or other reason? You might be able to come up with an angle to get celebrity pictures and you just know they'll be a cinch to sell. While sitting in my parked car waiting on a main street in Allentown, PA; I was suddenly startled to see film, dance and theater star Gregory Hines (pictured) stroll leisurely past me. What was he doing there late afternoon on a Sunday with the downtown street almost deserted? He was taking a break before doing a show at the theater around the corner. For five minutes, there was no one else on the block but him, his female companion and me. Read what happened at "The Day I Almost Met Gregory Hines".
Digital Imagery of the Music in the Area
How about a regional specialty involving music? This might include local artists, locally-crafted instruments or digital images of special performances. Who wouldn't visit an acoustic, classical guitar craftsman's shop in Seville? But have you thought about doing the same with makers of instruments like a Dulcimer, a Zither, a Harp, an Accordion, a Harmonica, Alpenhorn, or a Banjo? What do they manufacture locally? A photographic series on how a Cello is hand-carved would be an enlightening – and highly salable set of photos. Don't forget to snap a few of the artisan as well. Remember that Model Release, you'll need it later. Why is the musical instrument associated with the local area? Ask around, it could well mean money in your pocket.
Keep Your Eyes Open for Photo Opportunities
Whatever your specialty or favored photographic genre may be, photogenic scenes, people, places and ideas are all around you almost constantly. You need but to look for them with a fresh eye and a flair for new compositions and viewpoints. Research for fresh ideas at the local library, historic society, tourism offices and travel agencies. Talk to people and ask them about their favorite sites around town like where to go, what to do, and what to see (or what to skip). You should constantly note new ideas, brainstorm, observe, listen, and query everyone you meet. Don't forget to maintain a calendar of area events and happenings.
Then just you might never again have to say, "Here? There's nothing photogenic anywhere around here", no matter where you may happen to be.