Tips on Shooting Time-Lapse Photography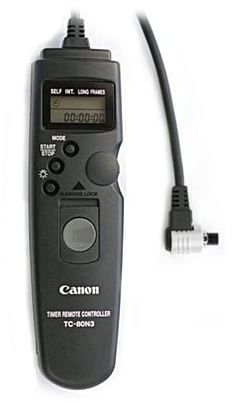 Choosing your Subject
Since time-lapse photography involves recording a scene over a long span of time, one has to make important choices for shooting. It's not as simple as walking up to the subject you are interested in and clicking the shutter button. Your selected subject /locale have to be a real happening place either because of people or, if you're shooting in a natural surrounding, a magnificent wide view is preferred. A bigger scene always has more things happening in them and therefore makes the time-lapse movie more interesting, although it all comes down to personal choice or shooting purpose. A time-lapse movie featuring a budding flower or a hatching egg is always a popular preference.
Equipment Needed for Time-lapse Photography
The common misconception about time-lapse photography is that a high end camera is required to capture time-lapse events. Several point & shoot cameras come with the option to make a decent resolution time-lapse movie and this should help you. This setting is seldom used and is therefore buried inside the menus, refer your camera manual. Most semi-professional digital SLR cameras come with a timed shutter release feature but most of the entry level ones don't. The best option for such users is to pick up a point & shoot capable of time-lapse or buy an intervalometer remote for your SLR camera. Since you'll be shooting for a while a tripod is a must have. Yet another option is to use a third party camera hand grip that is available these days with an LCD screen and a built-in timer for shutter release. These battery grips can be found on eBay and usually ship from Hong Kong or China.
One more important point to consider is to plan how long you wish your time-lapse creation to be. Usually longer time-lapse events require more frames of capture so memory for saving them should be plenty. Ideally, empty your memory before starting the shoot, so that there is enough space.
Shooting Parameters
Once you have the setup ready to shoot, there are couple of camera settings should be tweaked. If you're using a point & shoot to make your time-lapse, then most probably you would have no option of changing the shutter intervals but that shouldn't be a problem since the standard settings should be sufficient enough. On the other hand, if you are using a dSLR to make your time-lapse movie, you first need to do a couple of trial runs to get the frame rate right. Anything too slow could drag on and wouldn't make it interesting and if it's too fast it loses its appeal. So first try a trial run say for 2 or 3 minutes and experiment with different frame rates (the number of pictures to be taken and the time interval).
Finally the images can be combined using QuickTime Pro (cheapest option) to create your time lapse movie. I suggest you have look at this video to get an idea about the whole process. Have fun shooting.