Comparison of the Top 5 Photo Sharing Websites & What They Have to Offer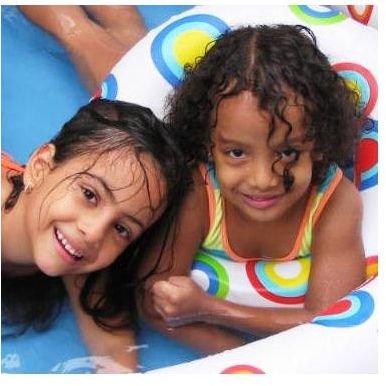 Why Post Your Digital Images Online?
Are you looking for a way to post your most prized digital images online? It's often one of the best ways to share your photos with family and friends, especially when they are spread out across long distances or even across borders and continents. Then too, posting your digital photos for display online is an excellent way to allow prospective and existing clients to view your work if you're a professional photographer or aspire to be one. A digital photo portfolio online coupled with a sales page, professional bio and an online payment option is the basis of what you'd need to sell your work online across the worldwide web. Scouring the length and breadth of the internet, I've come up with the top five favorite photo sharing websites. Here we'll compare their best and worst features to help you decide which of these, if any, are for you.
The Top Photo Sharing Website Choices Across the Worldwide Web
Five of the top favorite photo sharing websites online are as follows:
1. Flickr
Claiming to host more than three BILLION digital images, this site came in as the Number One preferred digital image-sharing website online. Not only can you host your uploaded images here but they can easily be linked and viewed from a number of or online sites and applications as well making it a favorite for bloggers wanting a series of digital photos online. If you, family and friends use the FireFox web browser, then be sure to upload and install the free PicLens extension for FireFox. Both you and they can simply and easily access your photos from Flickr and other photo-sharing websites. The site allows for organizing up to 200 free-to-upload photos in several different ways for easy searching of titles, topics and photo themes. Need to upload an image from your cellular phone? Just e-mail it to Flickr and it'll be available online in seconds. Share where your images were taken using Flickr maps or make cool products like greeting cards, photo books and calendars. You can download FlickrLeech software without cost as an aid to searching through large numbers of digital photos on the site.
2. Picasa
Picasa, a member of the Google family of sites, also came in with a huge following. Organize, edit, create and share your digital photos right from the site. There is a free account option which allows for uploading unlimited sets of digital photos with geo-tagging. Learn the basics from a YouTube-hosted video on their homepage. From this site it's also easy to insert digital photos into other sites and blogs. Create slides shows, collages and get creative using multi-feature editing with your images online here too. The site also offers facial recognition software to help in identifying family members, for example. The site is compatible with TiVo which allows you to view your photos on your television or share them with other, distant TiVo users. A major downside is that photos cannot be organized into albums, so must be scrolled through one-by-one for complete viewing of all your uploaded photos on the site.
3. SmugMug
SmugMug is another online photo-sharing website favorite which automatically organizes your uploaded images into neat digital photo albums. If you'd like to organize groups of your images in other ways, it can be a distinct problem. Due to this some pro users dislike the site but overall it has many easy-to-use features which are quite good. The site allows digital image uploads from camera phones, Google maps location integration and unlimited digital image uploads along with a host of privacy-enhancing features. Videos can be uploaded to the site as well for Power and Pro accounts. The site is NOT free however. There are three classes of membership: Standard ($39.95 per year), Power ($59.95 per year) and Pro ($149.95 per year). There is a 14-day free trial option which automatically expires at the end of the trial period.
4. Photobucket
Photobucket is an image hosting, video hosting, slideshow creation and photo-sharing website which also make the favorites hot list. The site claims more than seven BILLION (there's a counter on the homepage) uploaded images as compared to Flickr's "paltry" three billion. (Sorry, but I didn't have the time to look at ALL the pictures) At this site you can both create and share digital images and videos for free. The Photobucket digital photo-sharing website is apparently the only one which offers completely free, unlimited space for your photo files and uploads. I found the site to be simple to navigate and pleasant to view with lots of interesting photo album categories on display. Photos organized into albums are displayed at 25 images per online display page. Image displays are of good quality for both photos and videos.
5. DropShots
The DropShots website advertises itself as the number one photo-sharing website online based on the overall number of users and photos. The site offers a free account for posting digital images online and has a larger display size (600 x 450) than many other websites which typically allow images to display at 500 x 375 and with better quality than other photo-sharing websites too. The site also allows video uploads for videos of up to ten minutes in length and full screen video displays. An added plus is that uploading and sharing digital images on the site is a quick and easy process not requiring extensive programming / operations knowledge or extensive computer usage skills. Photos uploaded and stored on this site are not accessible to search engines and web crawlers, so are likely "safer" from cyber-theft and hacking.
Which Photo-Sharing Website is for You?
So if you`re genuinely looking for a way to post your digital images online, by all means take your time and have a good look around several or all of these websites. Just which, if any, of these photo-sharing websites is for you? Only you can decide that. But each has multiple features, easy uploads and qualities which cause it to stand out from the rest according to your interests, tastes and preferences. We'll also have a look at some alternative photo-sharing website possibilities in another article. Whichever one you may choose though, get your digital images off of your hard drive - where they're not doing anyone any good at all - out, uploaded, edited and on display for your peers, friends, family, prospective clients and the online world to see.