Learn How to Photograph Children's Birthday Parties with These Tips & Techniques!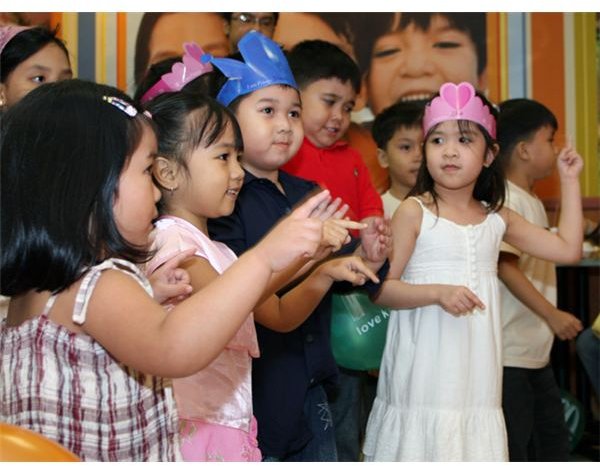 Introduction
One of the "perks" of having a toddler is that you get to attend kids' parties one after another. But what makes it fun aside from seeing your kid enjoying those parties is if you get to bring your own camera to cover the events. Friends and relatives who knew about my being a photography enthusiasts are now more enthusiastic in making sure that me, my wife and our daughter attend their kids ' parties, not only because they want my daughter to be there but also because they want me to cover the event. And since they are either my relatives or my wife's kin, I render the service for free. I really don't mind covering their kids' birthday parties as it gives me the chance to practice my skills in photographing these special times. Based on my experience, here are few tips in effectively photographing kids' birthday parties while at the same time enjoying the event.
(Click on any image to enlarge)
Plan Ahead, Arrive Early, and Know the Party Program
I've lumped these three activities together since they all pertains to planning ahead of time to know how to approach photographing the event. If you are a solo photographer, it's best to know what's in store for you during the actual party. Best to arrive as early as possible while the host and the event organizer are still preparing the venue, to get some good pre-party events. It would also be most useful to talk to the parents of the kid to know the important standard shots that they want included. Usually, consider taking shots of the actual blowing of candles, birthday wishes of the parents, family group shots, solo shots of the birthday celebrants and other important part of the party. After knowing these, the rest of your task is to capture stolen moments which can be as artistic and innovative as you want.
Shoot from a Kid's Perspectives
Remember, you are photographing kids. So the best perspective would be within the kids' perspective. Meaning, get down on your knees, or stoop down a little to be at the kids' level. A more artistic approach would be to take shots from as low as you can get to create a large than life image of the kids. Based on my experience, I noticed that my best shots where taken while I was on a squat position showing which produces an upward perspective.
Take Planned Shots
The good thing about taking this kind of shot is that you don't have to exert extra efforts to make them as exciting as possible. Use a pretty standard framing method which you are accustomed with. Either you center the single or group subjects, or include objects in the background for artistic purposes, make sure to strike a balance of subjects within your frame.
Take as Many Unplanned Shots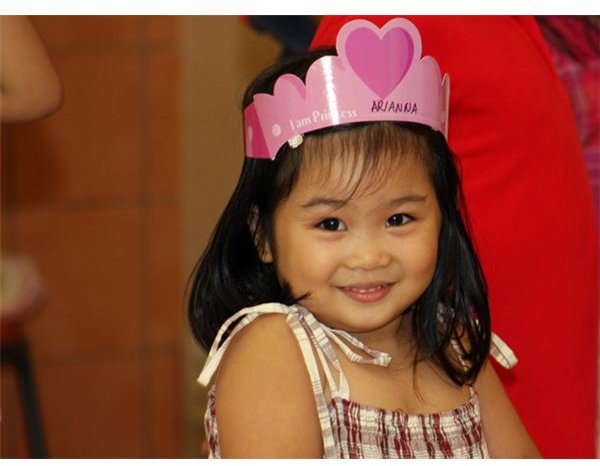 When I say unplanned shots, I mean what is commonly known as candid shots. This is where your creativity can best be applied. Take shots during unexpected moments. Be aware always so as not to miss memorable moments which can either wise escape your eagle eyes. During kids' parties, you'd be amazed at the many great candid shots that you can take. Children are children, and the best time to capture them in their happiest moment is when they are playing around. Whether you're taking close-up shots or wide-angled shots, make sure to highlight the kids' faces which show their delightful experience.
Lighting
The easiest part of photographing kids' parties is the fact that the venue is always well lit so light won't be a problem when taking your shots. Although you can practically use the available ambient light during these parties, the use of speedlites or standalone flash is also advisable. But make sure to bounce off the flash towards the ceiling or walls to avoid over lighting your photos. The use of flash diffuser is also highly advised.
Have Fun
The most important thing to consider when photographing children's parties is of course to enjoy every moment of it. Rekindle that child in you and experience that happy moment all over again. Your photos are expressions of yourself. The only way you can effectively take happy photos during this event is to be happy while doing it.