Spa Photography - Learn Photography from the Professionals - An Interview with Todd Beltz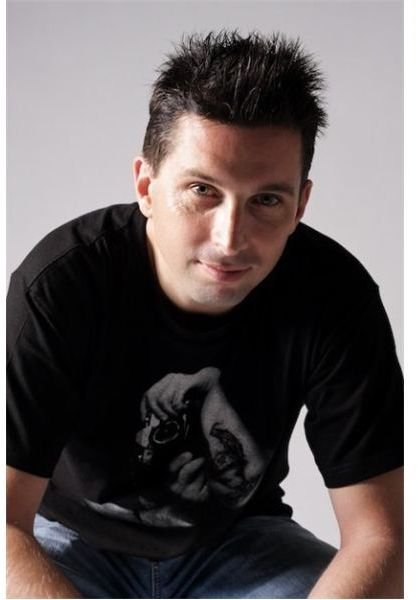 Some photographers specialize in one specific style; architecture, food, lifestyle, commercial…put all these together and you'll find yourself looking at a spa photographer. Spa photography is a unique form of photography which requires many skills. What are the challenges of spa photography? What about the perks? Who better to answer these questions to then professional spa photographer, Todd Beltz?
(Click on images to enlarge)
Todd's Life in a Nutshell
Born in Paterson, NY on June 25th 1973

Currently lives in Singapore, where he's resided for the last 5 years

Has lived in various countries around the world including Bahrain, Japan, and Malaysia. While growing up, Todd lived in New York, Florida and Kansas. After graduating high school in 1992, Todd left home and lived in San Diego, California, Virginia and Hawaii

Loves traveling (as you may have guessed from the places mentioned above). Todd has a passion for cultures, ways of life and seeing new things around the world. To date, he has traveled to 21 countries

Family currently resides in Milford, CT - a small seaside town about one hour from New York City
The Interview
Bright Hub (BH): What are three interesting facts about you that not a lot of people know?
Todd Beltz (TB):
I spent 12 years of my life in the US Navy. Many people are surprised because they say that I don't seem to be the military type. Even when I was in the Navy and traveled to various countries, I had a hard time convincing those who I met that I actually was in the Navy. Guess I didn't act as if I was in the military.
While I was in the Navy, my job was an IT (Information Technician) Specialist. Very different from photography and I was always asked why I chose this career when others could see that photography was my passion.
I love to act. I have been in a Hollywood movie as an extra and a few TV programs as well. Also, I was fortunate enough to have a famous Hollywood actor spend 6 months teaching me (and others) how to act.
BH: When you're not shooting, what are you most likely to be doing?
TB: Well, a variety of things really. I love the outdoors and I'm a bit of an adventure enthusiast as well; mountain climbing, hiking, scuba diving, biking, surfing, exploring, etc. I also love to read. I sometimes can be found wandering around bookstores for hours on end. Sitting and relaxing with a good book, or magazine, having a nice cup of coffee and just watching the world go by. Gives me a chance to recharge and focus.
BH: How did photography become part of your life?
TB: I picked up a camera for the first time when I was about 10 years old; it was a gift from my family but I don't recall what type of camera it was. As a child growing up, we traveled once or twice a year, usually road trips around the U.S. Since I loved traveling from an early age, I wanted to document where I went and what I saw along the way. I would be seen shooting anything and everything and it was from this point that photography became a part of me. I was told that my biological father, whom I don't remember, was an accomplished photographer - a gift that I more than likely picked up from him. Over the years, photography has always been a hobby of mine as it gives me great joy to be able to capture the beauty of things around me, whether it's the falling leaves on an autumn day, the sun setting over the vast ocean or the innocent look in a child's eyes. When people saw my work, they sometimes asked why I wasn't doing this as a full time career and for many years I always told them, and myself, that I wasn't good enough. Well, one day it all sunk in and I took the plunge to go full time. I haven't looked back since.
Next page…
Continue on to the next page of this interview with Todd Beltz, where we'll find out what exactly a spa photographer does, the perks and challenges of spa photography, and more!
BH: You specialize in spa photography. What exactly does a spa photographer photograph?
TB: A spa photographer captures the true essence of what a spa is: a place for relaxation, revitalization and pampering. It's about capturing the beauty of the spa, the various treatments that are offered, signature products of the spa, as well as the interior/exterior. When someone looks at a brochure or a magazine on a spa, the pictures that accompany the write-up need to sell it in such a way that will make the person want to come to this spa. Pictures speak a thousand words.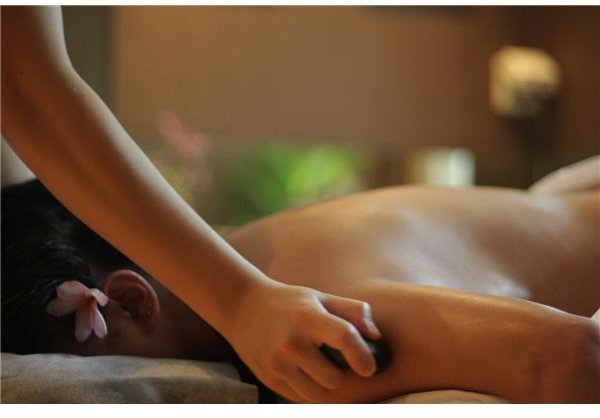 BH: What are the greatest challenges of spa photography?
TB: For me, it would be the lighting. Since spas are places of relaxation and calm, the lighting is usually kept very dim, which can make it a challenge to capture although there are ways to work with it. Small treatment rooms are also a challenge to capture due to the size and shape. Sometimes time constraints are an issue as well. Spas are generally open 7 days a week, so shooting a spa usually takes place after hours or during the quiet times in between customers. This can be a challenge if more than a couple of hours are needed, especially during daylight hours.
BH: What are the perks of being a spa photographer?
TB: One of the biggest perks of being a spa photographer is getting free spa treatments, whether it's a massage, facials or even products. For me, being in a sanctuary of calm does a lot to ease the stress and quiet the mind. It's a place of beauty (and sometimes ancient rituals) that makes me thoroughly enjoy every moment spent inside a spa.
Next page…
On page three, we'll find out where professional photographer, Todd Beltz, get's his ideas and inspiration from and why he's decided to specialize in spa photography.
BH: Where do you get your ideas and inspiration from?
TB: Since I've been living in Asia for many years, I have watched the spa industry go from something that wasn't well known to the booming industry that it is today. Spa and Wellness now go hand in hand and Spa tourism is becoming the next big thing in Asia. It's not uncommon for tourists to now choose a destination based on the type of spa/resort that is available. My inspiration comes from various spa magazines, such as SpaAsia, AsiaSpa and Oasis. Other spa photographers in the industry also help with inspiration.
BH: With so many different styles of photography - and let's be honest, spa photography isn't one of the more popular forms of photography – what made you decide to specialize in this area?
TB: I have always loved spas, massages and all the treatments that come with it. When you are having a stressful day or week at work, going to a spa is a perfect way to distress and feel better. What better way to stay healthy than to visit a spa? I kind of fell into spa photography as I was asked in the earlier part of 2008 if I could take some pictures inside of a spa. The owner of the spa had heard about my work and upon seeing my photography, I was brought in to do a shoot. It just took off from there, more spa photography opportunities came up from that first one. It has certainly been a very enjoyable and relaxing thing to shoot!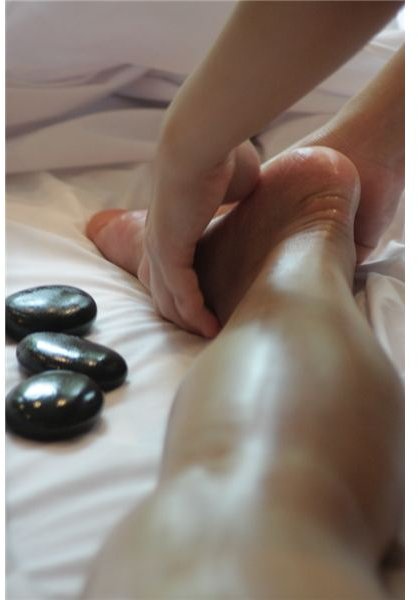 BH: Do you see spa photography taking off and becoming more popular down the road?
TB: Yes, I do see spa photography taking off in a big way, especially in Asia as it's now the "in" thing to do when going on a holiday. In the Maldives alone, there are about 5 new spa/resorts opening up in the next year that will need pictures taken. Bali, Indonesia, Japan, South Korea, the Philippines…all are creating new spa resorts to cater to this new and exciting niche market.
Next page…
On the final page of this interview, we'll hear what advice and tips Todd has for people who are considering entering the world of spa photography. We'll also look at one of Todd's favourite photos from his portfolio and learn what makes it his favourite.
If you'd like to see more of Todd's work, or to find out how to contact him, please continue on to the next page.
BH: What advice would you give to somebody just entering the world of spa photography?
TB: Take the time to study the industry by looking through the various spa magazines, websites and learning about what makes a good spa photo. Spend time talking to other photographers who do spa shoots and maybe even offer to assist on a shoot as well. And the golden rule that has worked wonders for me: Network, Network, Network. You never know who you will meet or where your next job will come from. No harm at all in talking to as many people as you can.
BH: What are your two favourite photos from your portfolio, and what makes them your favourite?
TB: It's hard for me to pick just one or two of my favourites because each photograph that I take speaks to me in a different way. While they may just appear as a simple photograph, to me, they tell a story. If I had to pick one that I really liked, it would be one that I took recently in a spa in Singapore. It's a simple photograph of a sink inside a treatment room with a dim light above. The glow that is captured in the photograph really provides a sense of warmth and calm. There's just something about it that I really enjoy.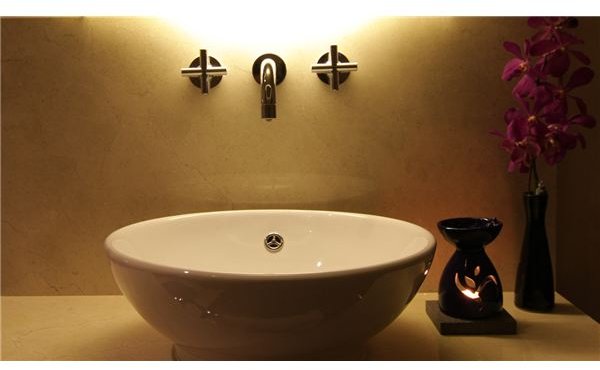 How to Contact Todd Beltz
I want to thank Todd Beltz for taking time from his busy, yet oh-so-relaxing day to answer my questions on spa photography.
Todd is currently working on his website, but if you'd like to check out more of his work, please feel free to visit his Flickr page. You can also find Todd on Facebook, by searching for Todd Beltz, and by visiting his LinkedIn profile.
To contact Todd directly, send an email to [email protected]
Todd's snail mail and phone numbers:
Singapore Address:
27 Boon Teck Road
09-01 Kingsley Mansion
Singapore 329599
Singapore number: (65) 9295 9730
US Address:
267 Melba Street
Unit B-39
Milford, CT. 06460
USA
US number: (203) 876 5049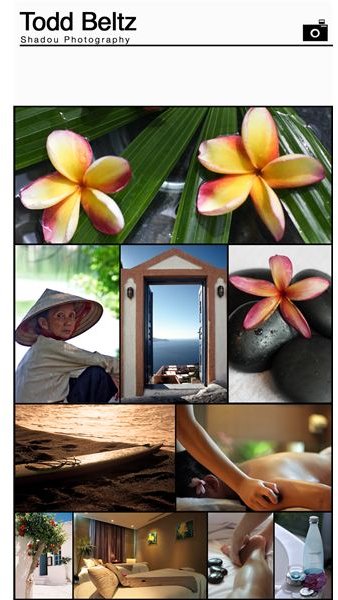 Stay Tuned…
If you enjoyed reading this interview and want to see more like it, please stay tuned. In the next month, we'll be interviewing several professional photographers who specialize in various photography styles. We'll find out the advantages and challenges of these specific areas of photography, and also get helpful advice from these professional photographers.