How to Shoot Portraits - Friends and Family Photography for Fun and Profit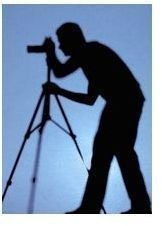 There are many types of photography, but portraits stand out due to their personal nature and lasting impression. Professional portrait photographers develop their art over many photo sessions. The skills and tricks they learn along the way allow them to become the kind of portrait photographers who capture not only a good likeness of a person, but something of their soul or personality as well. Building up this skill set is a great goal for someone who loves photography regardless of any ambition to turn that skill into a career.
More so than other types of photography, portrait photography requires mastery beyond the camera. Put a high-level photographer with mastery over their own camera and the art of composition in front of a scenic vista, beautiful building, or interesting object, and they'll produce great pictures. Put the same person in front of another person, and you'll get a good picture of the subject, but you might not get a great portrait.
There are many things that make portrait photography so different. First, the subject is not only a living being, but one under the control of the photographer as well. That makes the subject's pose, facial expression, and positions the photographer's responsibility. Contrast this to a wedding photographer, for example, whose role is to capture the moments that come not to set them up (at least after the formal pictures are taken). Mastering the skills that don't connect to the camera is the key to good portrait photography, but before one can start on those, the technical skills of portraiture must first be mastered.
Free Friends and Family Become Experience
Starting your portraiture endeavor by enlisting your friends and family allows you to build up two things. The most important is experience. With each session, you'll learn more about poses, lighting, and camera techniques. Plus, you'll be learning those intangibles as well. When is a smile good, and when does it distract? Do you get better pictures by being friendly, or being stern?
The other thing you will build up is a portfolio. Taking the best shots from each session and collecting them in a single place will allow you to not only see your work develop, but also show you what is missing. Is every one of your great shots a standing pose? If so, then work harder on the sitting poses. Then, when you are ready, your portfolio serves as a sample of your work if you decide to start charging a fee. Of course, you'll still have more to learn, so the fee won't be as high as other professionals, but a few sessions with paying friends and family and you'll earn enough money to get some new equipment. Keep going and the sky is the limit.
In Part 2, we'll cover getting started.
This post is part of the series: Semi-Pro Photography - Taking Pictures of Friends and Family for Profit and Fun
Sooner or later, people are going to notice that you are good photographer. When they do, they'll want you to photograph them and their events. By building up your skills as a semi-professional photographer, you can earn money and develop your craft. If along the way you become full pro, great!