Top Free Online Photo Editors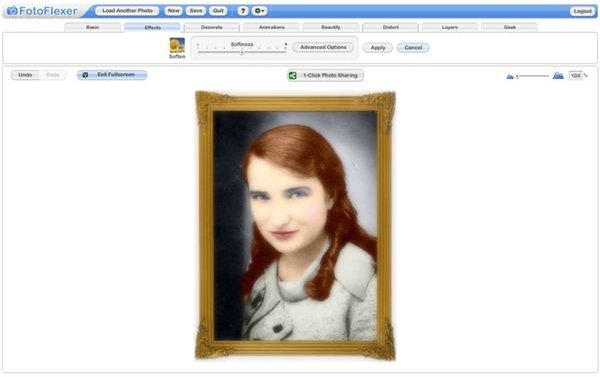 Online Editing Software - Pros & Cons
The advantages of online photo editors are that you can use them on any computer (MAC or PC), on any operating system and on most browsers. You don't have to install them, they don't take up space on your hard drive and they don't solicit your memory. Most of them allow you to perform basic editing, some have advanced features while others are specialized in certain areas like animations and special effects. You can interact directly with social networks and photo sharing sites such as MySpace, Facebook, Picasa Albums, Flickr, etc.
Among the drawbacks are the facts that you have to rely on the speed of the server hosting the program, photo uploads take longer, you need a stable Internet connection, you can't use the conventional shortcut keys for accessing the menu and sometimes you have a size limit for the photos you can upload.
Fotoflexer is a complex online image processing application. Apart from basic editing tools (crop, resize, rotate) and basic color adjustments (brightness & contrast), it also allows you to work with layers, add color filters, artistic effects and animations. Its main attractions are the 'Geek' tools: Smart Cutout and Smart Colorize, which use a very intuitive method of selecting parts of a photo. Click here to read our review of FotoFlexer.
Besides basic editing and drawing tools, Lunapic offers some advanced features and lots of animated and non-animated effects. With Lunapic, you can turn your photos into paintings or pencil sketches, create tri-dimensional cubes or coloring pages, add animated rain, snow or fire effects and much more. You can also blend two images or create slideshows with impressive transitions. Lunapic also offers photo tips and tutorials.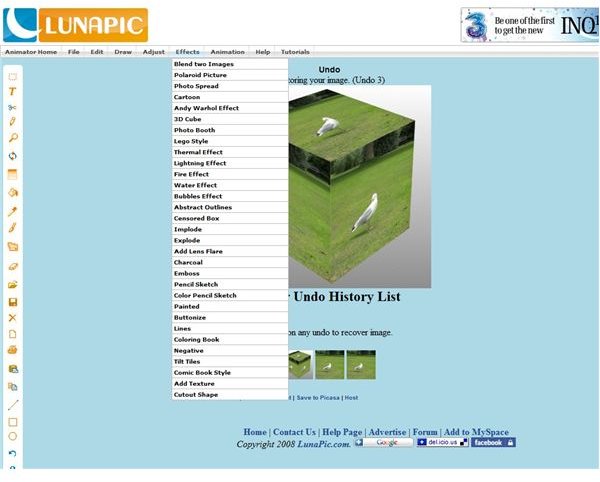 Splashup is another online free editing tool that facilitates working with layers. It's got a Photoshop like interface but much easier to figure out, since it lacks the complexity of the latter.
Flauntr allows you to edit and enhance your photographs, create special effects, choose from a wide range of photo frames, add stickers and text to your images, turn your photos into paintings, sketches, greeting cards and get them printed. Free registration is required.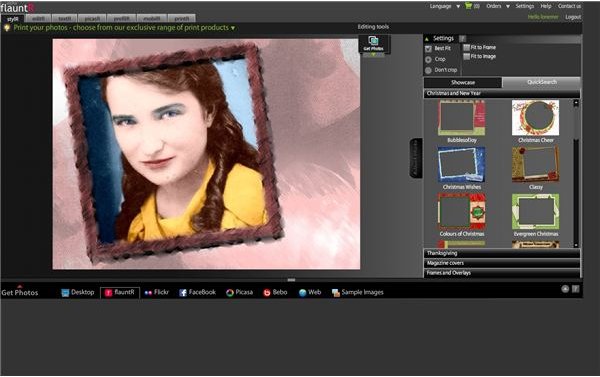 Pixr is an editing program with a user-friendly interface, very easy to use. It works faster than most online applications. Apart from the normal editing functions, you can also add artistic and 3-D effects, distortion, borders and frames, blend two photos or blend a photo with their preset images. Registration is optional.
Picnik offers lots of special effects, some of them available only in Premium version. It allows you to apply frames, borders, text, shape, drop shadow or round edges and other one-click surprises, all with instant previews. No registration is required. Here is our review of Picnik.
User-friendly and fun, Pixenate is also very useful for webmasters. It gives your visitors powerful and intuitive tools to edit photos directly on your site.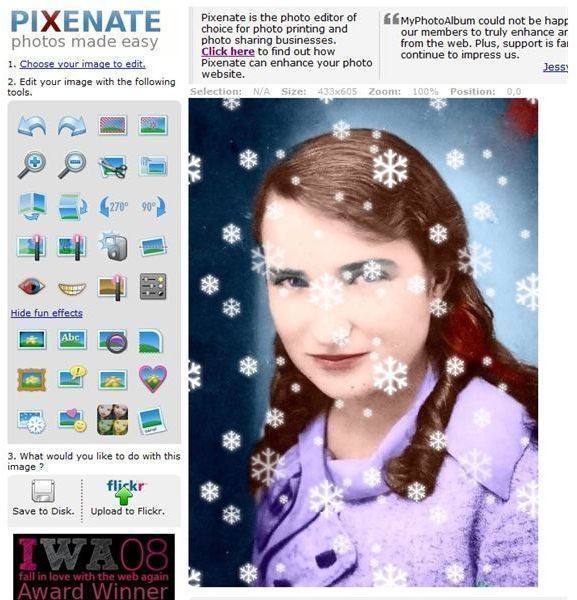 Pic Resize allows you to resize your images and perform minimal editing. It doesn't claim to be more than a picture resizer, but it does the job properly and it has a very simple interface. Its strong point is the simplicity.
The name says it all: the free online version of Photoshop.
Snipshot allows you to do basic editing. It's another photo editor you can use on your website.