How to Make Money with Your Digital Camera - 6 Photography Tips That Really Work!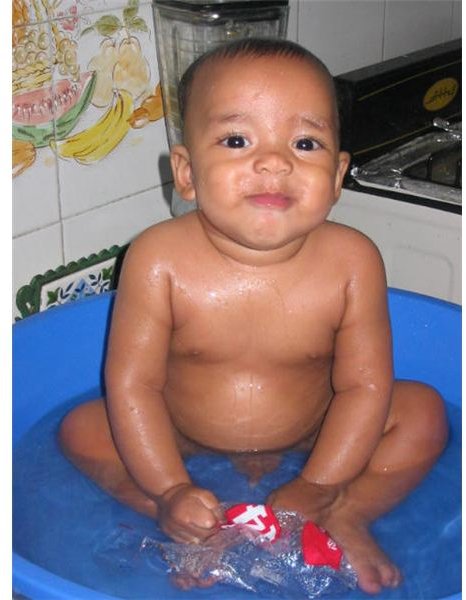 How to Make Money with Your Digital Camera
If you're looking at how to make money with your digital camera and step up towards becoming a professional photographer perhaps, help has arrived just in time for the holiday season. Perhaps you're looking for ways to help pay for the expensive digital camera equipment upgrade you just made, or delve even more deeply into the more advanced features your digital camera offers. Whatever the case might be, it is quite possible to start shooting digital photos that make money starting right now. So let's get started with some ideas.
1. Pets
Whether it's Rex, Rover, Bowser, Kitty, Finny, Iggy or whatever: Pet owners treasure images of their four-legged family members (this includes two-legged Aunt Maude too). Advertise your pet photography services and you're sure to get heaps of leads in no time at all. Be sure to have a few "toys" handy to distract and interest the animal if there's no "favorite plaything" available. You can also "dress up" the pet if the owner uses clothes for their animal…or Aunt Maude.
2. Baby photos
Almost everyone loves baby pictures. Children of all different ages are natural "Hams" in front of the lens. Just be sure to allow a little "getting used to" time before "serious" shooting begins. Have the child's favorite playthings to be available, along with two or three changes of clothing. Don't forget to go after photos of newborns in addition to older children doing their favorite "things". One local photographer makes a full-time business of hanging around Maternity wards to get those "very first" shots of the new arrival. If Junior pops out unexpectedly, in the excitement, Dad may well forget to bring a digital camera, since he'll have other things on his mind – like getting to the hospital. If you're there, you can snap those one-time-only first images to sell. You don't think the new parents are going to turn you down, do you? Little "Schezit" could come out looking like the child of King Kong, but the parents will snap up tons of photos anyway.
3. Real Estate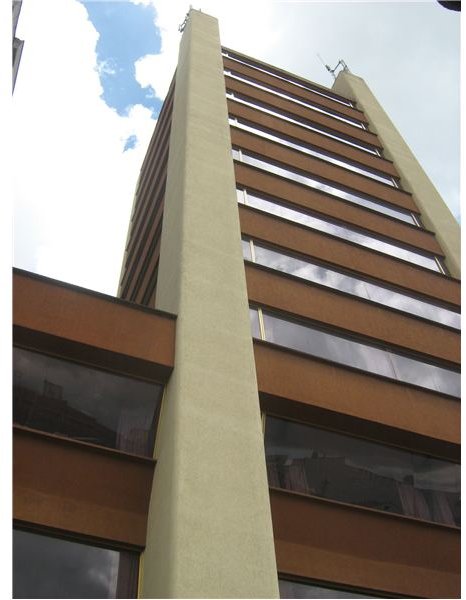 You know all those house and apartment photos you see in magazines, brochures and "For-Sale" publications? Well, someone has to take them, now don't they? Sure, every Realtor has a digital camera, but do they have the time and photographic knowledge to get well-composed, properly-lit images that show off the property to its best advantage from a variety of angles? I don't think so. Contact 200 Real Estate offices or agencies and I KNOW you'll have a Calypso truck load of assignments. Remember, both interior and exterior images are salable for homes, offices, resorts, condominiums, beach houses, bungalows, chalets, townhouses, cabins, vacation rental homes, mansions and all classes of hotels too, for starters.
4. Boudoir Photography
While I'm not a fan of the "nightie-in-a-junkyard" school of boudoir photography, lingerie digital images are now coming into their own as a photographic venue. Both the ladies and a growing number of "007 wannabes" are opting for a series of provocative photos for use as gifts, reminders, and even on keyrings. According to a couple of ladies I interviewed, "What's the point of having these great-looking undies if there's no way to show them off?" For an increasing number of young women, it's become popular to wear "Teddies" instead of a blouse for normal daytime wear. The ebb and flow of "fashion", you see. It pays to have a female assistant working with you to help make clients feel more comfortable. Again, it pays to advertise.
5. Breaking News
With the advent of cameras in cellular phones and low-cost digital cameras, now almost everyone can be a news photographer. You can make money with your digital camera by photographing breaking news or on-the-spot news-worthy events. Some might even call for a short video segment to get the message of what's happening across. Fact of the matter is that newscasters, photo-journalists, news crews and media photographers simply can't be everywhere. So if you're on location when something happens, shoot those breaking news images and make money from them.
6. Handicrafts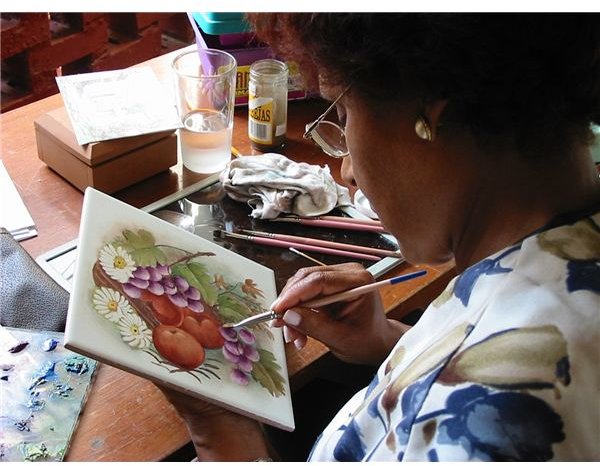 Hey, the very next time there's an Arts and Crafts show or display in town, truck your bunnies over there and start getting some digital images. Ask permission of each exhibitor first. You can sell prints and digital image files on CDs or DVDs to the artists themselves for use in advertising and publicity materials, catalogues, brochures, press releases, newsletters and any number of other applications. Get shots of the artist "at work" too, if possible. The organizers of the event may well be interested in a few "promo" digital images. There are all kinds of possible applications to make money in this venue. How about a series of "How-to" digital images for use in e-books, on web sites or a video series online?
Make Money with Your Digital Camera
So, if you're looking at how to make money with your digital camera or step up towards becoming a professional photographer, try these starter ideas, most of which you can start shooting right now. There are literally an unlimited number of ways you can make money with your digital camera. All it takes is a five megapixel camera (or better), some imagination, and in-depth knowledge of your camera's capabilities (read your digital camera manual – again) and just a bit of advertising to get you started on your way.