9 Ideas for Taking Better Holiday Photos This Year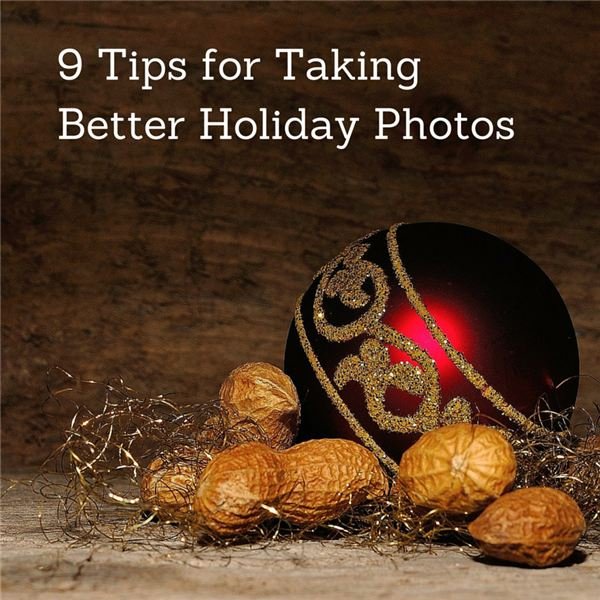 Smile!
Want better photos this holiday season? Are you bored with or just plain tired of the "same old" pictures year after year? Let's spice things up a bit with these nine how to tips.
1. Get Closer than You Normally Do
This year why not start off by shooting more close up and macro photos? Everything from wrapping decorations to textures and miniature views of common objects will help to lend a new dimension.
2. Use Reflections
At this time of the year especially, there are lots of shimmering, shiny surfaces available. Use these to capture reflections all around you from faces to scenes and splatterings of color. A small strategically-placed hand mirror can get you started looking for those unique, one-of-a-kind reflected images. From there, it's only a matter of scouting around for even more reflected image possibilities.
3. Try Some Silhouettes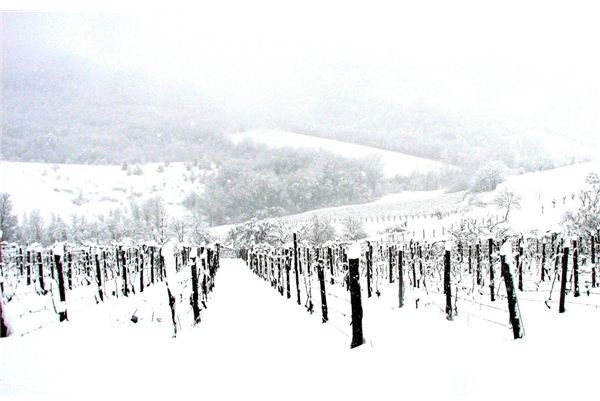 Taking dramatic, unique-looking silhouettes couldn't be easier. Get your subject backlit, disable the camera's flash, meter off the brightly-lit and brightly colored background – and BINGO! You've got an attention-getting silhouette.
4. Head Outdoors
If there's snow in your locale (oh joy!), you can capture the winter season settings that will spark your Christmas photos this season. Newly fallen snow has an almost magical quality about it that readily lends itself for some truly outstanding digital images. Be sure to try shooting a series of black and white images for Christmas photos that go well beyond the "ordinary" array of holiday pictures.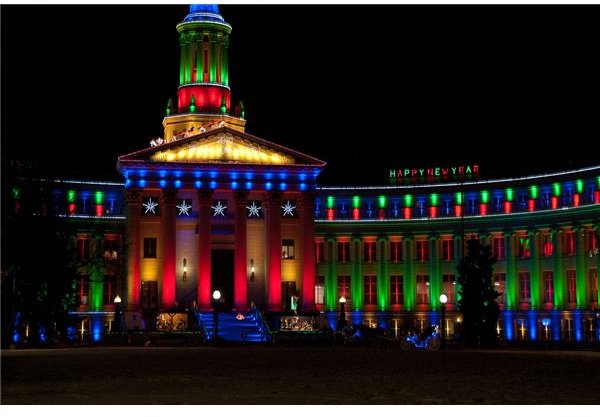 5. Add a Selection of Night Images
Say, while you're outside, don't neglect night photography. Even before the sun sets you can start shooting "night" photos of the brightly-lit store fronts, shopping districts and special holiday lighting around town. Look for especially well-done house and garden lighting too.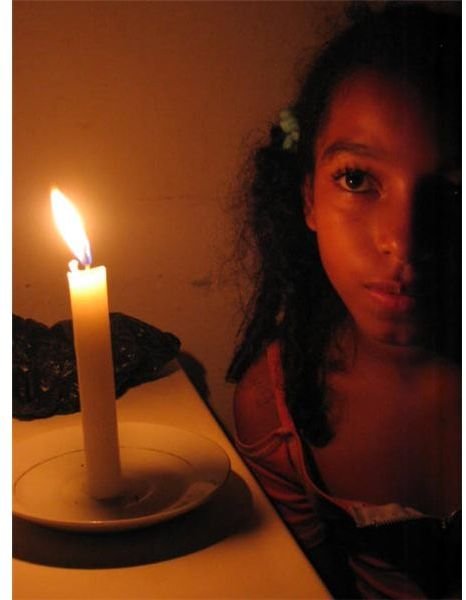 6. Turn the Lighting Down
Jack be nimble, Jack be quick, Jack took photos of the candle stick – while it was lit, that is. The holiday season is the perfect time to add a carefully-composed batch of low-light digital images to your collection of Christmas photos. One you simply have to try this year is candle light digital images. The possibilities are virtually limitless. Use your imagination, or better yet, let it run wild. Just be careful not to burn anything – or anybody.
7. Put More Excitement in Your Christmas Photos
Where ever the action is you'll find photo opportunities for putting more action and excitement into your Christmas photos selections. Professional and amateur sports or simple neighborhood outdoor activities can help to brighten up your holiday images portfolio. Hey, if there's snow in your neck of the woods this holiday season, you'll just have to get a series of photos on "How to Build a Snowman", or "How to Win a Snowball Fight." Just make sure to protect your camera!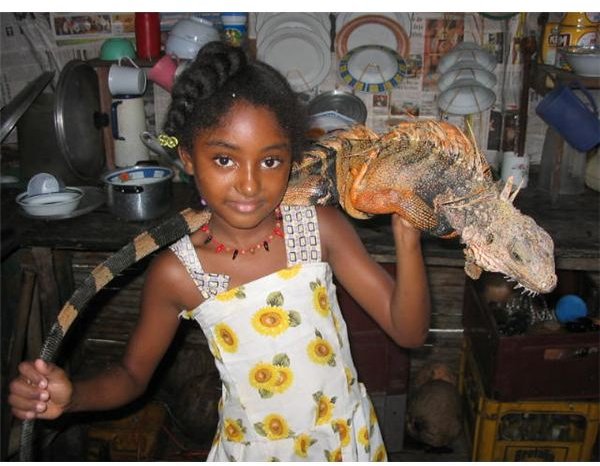 8. Animals Are Great in Christmas Photos, Too
Now certainly you're not going to leave Bowser and Kitty out of the picture, now are you?
Gasp! Of course not! This includes Throckmorton the Three-toed sloth, Sammy the snake, Buzzy the buzzard and Iggy and Igbert the iguanas too. (What can I say? People have weird pets in my corner of the world) This is a great time to digitally capture those "priceless" interactions between child and beast at their frolicking best (or not). Man's best friend can also be the Christmas photographer's best friend too. Get it?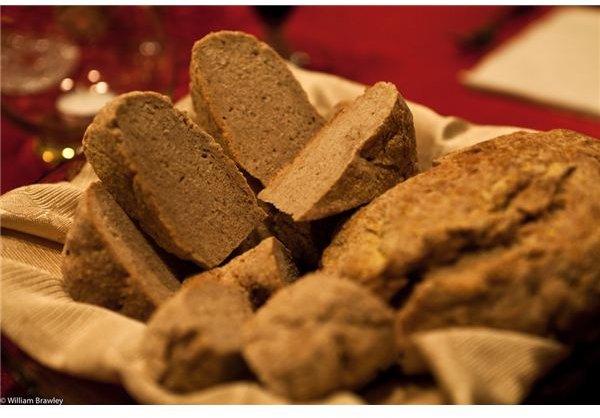 **9. All the Food That's Fit to Eat
**
What's cooking around the ole digs this holiday season? Here's yet another chance to add some spice and style to your photography. Food photography should be one of your staples. If it isn't already, then now's the time to get to it. Just think of all those special holiday treats and goodies that seem to worm their way out of the kitchen only at Christmas time.
Hint: Get Christmas photos of family, friends and guests "tasting" those goodies too.
These how to tips for better Christmas photos should go a long way in helping you to upgrade the variety and types of holiday images you shoot this year. But don't stop there, constantly look for new angles and ideas to broaden your portfolio and you'll be certain to come away with a veritable mountain of unique, attention-getting digital images that will stir memories, provoke smiles and possibly generate income for you for years to come.
References
Holiday lights by jankgo under CC BY 2.0
Ornament and nuts via Pixabay
Bread by William Brawley under CC BY 2.0
All other photos taken by author.
Photo of snowy landscpae by Rising Damp under CC BY 2.0