Legal Documents a Commercial Photographer Should Have - Including Photography Release Forms, Service Contracts and Event Contracts
Photography is serious business
Whoever thought that photography is all fun and adventure probably has never seen the business side of it. This business side, of course, is optional. That is, if a person wants to keep his photography a hobby and simply wants to take thousands of pictures of his family and his dog, then all he needs to worry about is the capacity of his memory cards and the cooperation of his pet. Beyond the hobby, if photos are to be used for commercial purposes and to earn money, then a photographer must realize that he will need an array of legal documents at his disposal. As an example, let's say a photographer is asked by a middle school soccer league to cover the finals. He would be expecting to have the sole rights to take pictures of the soccer game, as well as the option to sell them. What if there are other photographers that were invited too? What if an eccentric parent demands that the photographer must pay for taking pictures of her child? Issues such as these could be easily addressed if the photographer has legal documents to present or has formed a legally binding contract with the client, in this case, the soccer league. So what documents do photographers need?
Legal documents
The documents described here are the most common contracts and agreements that a photographer will need.
(Click on images to enlarge or the links for each to download a copy)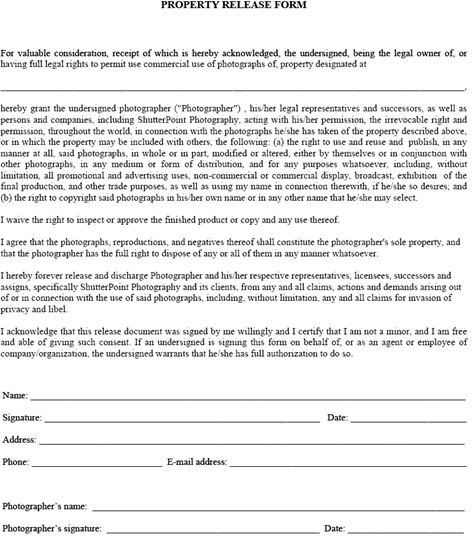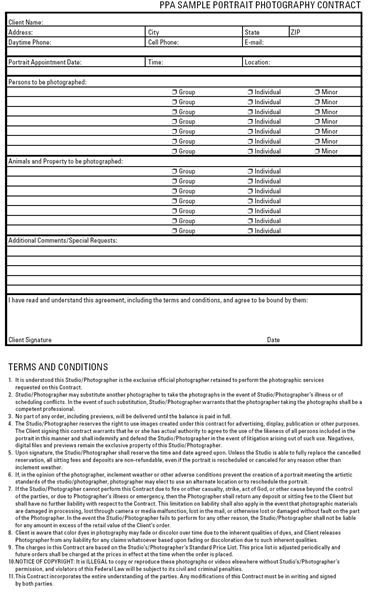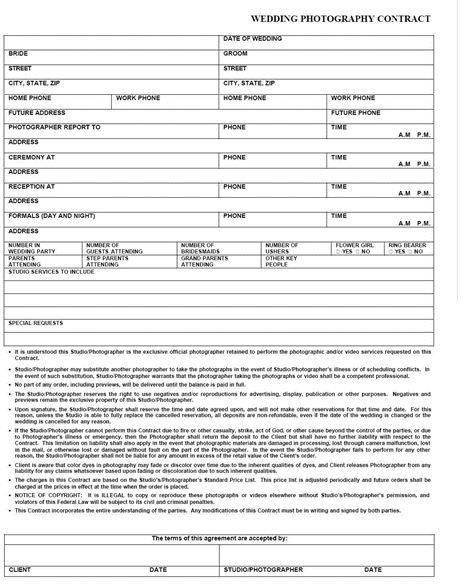 This post is part of the series: Protect Yourself as a Photographer - Legal Aspects to Consider
This article series is about the legal aspects that a photographer must think about when (s)he intends to make a business out of photography. Including information on legal documents, such as the model release form and photo contracts.