How To Create Desktop Slideshows And Use Automatic Wallpaper Changers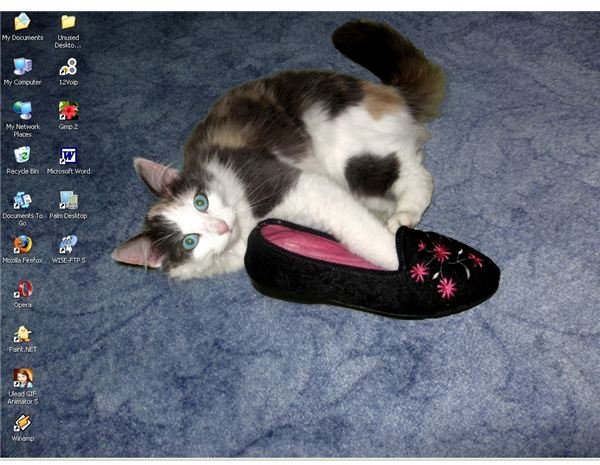 Using your photos on your desktop as personalized wallpapers is probably the best way to make yourself feel "at home" in front of your computer. However, there are a few things you need to consider before proceeding to the next step:
The photo size should be at least as big as your display resolution. Enlarging a lower resolution image to fit the desktop background can result in pixelation and quality degradation. (To find out the resolution of your screen, right-click anywhere on the desktop and go to Properties > Settings > Screen Resolution.)
The usual aspect ratio of the background is 4:3. Common wallpaper resolutions are 800x600, 1024x768, 1280x1024 and 1600x1200. If your photo has a different aspect ratio, it will be distorted when stretched to fill the screen.
If your photo is smaller in size than the screen resolution or has a portrait orientation (the height is bigger than the width), you can still use the Center mode combined with a coordinated background color. For small images, you can also use the Tile Mode to create a pattern.
A desktop wallpaper supports various file formats (e.g. JPEG, GIF, PNG, BMP). JPEG is recommended as a good compromise between quality and size. However, if you intend to do further editing and enhancing work to your photo, it is recommended that you save it in a non-lossy format such as PNG, so that the original quality is preserved through repeated editing and saving operations.
Types Of Wallpapers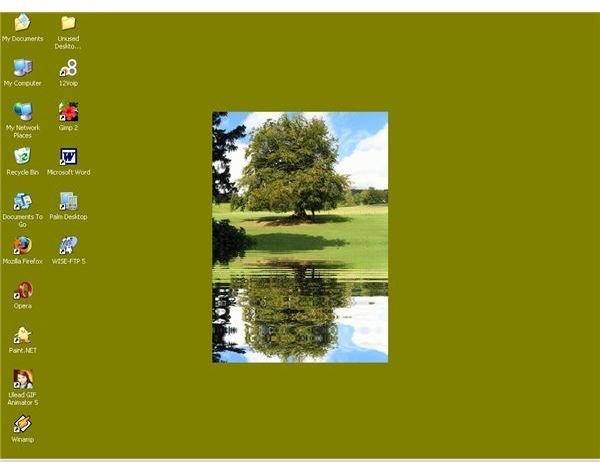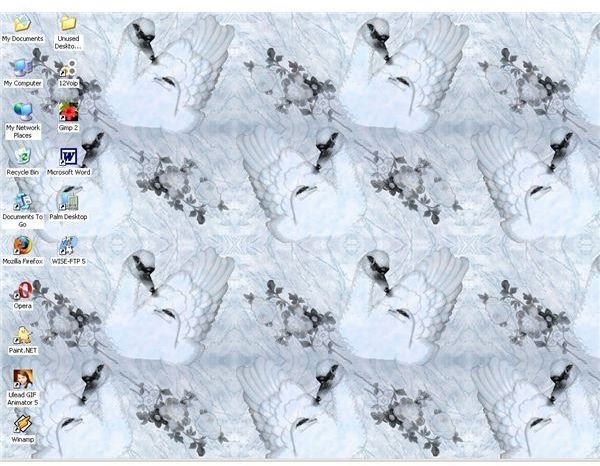 Desktop Slideshows
Desktop slideshows are an alternative to the classic static wallpaper. A simple search on Google will reveal lots of little programs specifically designed for creating such "dynamic" wallpapers. Here are just a few:
Slideshow Desktop (4.51 MB) lets you create photo slideshows and display them directly on your desktop. A free 14-days trial version is available for download. The control panel has an intuitive interface. Choose as many photos as you like by double-clicking individual image files or folders. Give life to your slideshows by customizing:
the style (center, tile, stretch, resize to fit desktop, downsize if bigger than desktop, resize to 80% of the desktop)
the frequency (from a wide range of 10 milliseconds to 24 hours)
the order (random or in sequence)
Other features: save multiple slideshows, merge slideshows, add sound effects, add desktop patterns, start the program automatically at Windows startup.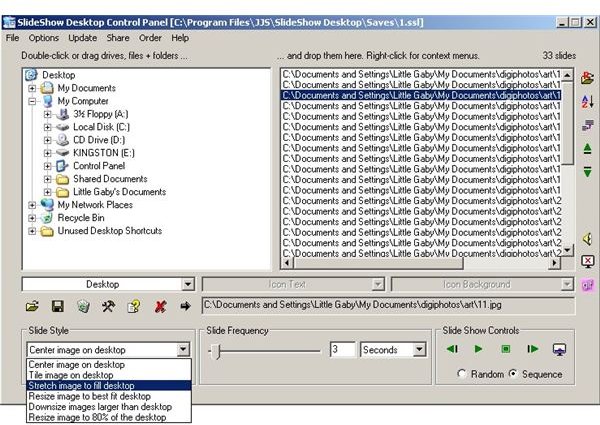 A free alternative is PM Wallpaper Slideshow, designed by Pearl Mountain. Features:
Slide frequency ranges from 1 to 60 seconds.
Center / Tile / Stretch Mode.
Runs at system startup, if option selected.
Random or sequential mode
Save slideshows for later use
Tip: To modify the settings, stop the slideshow, make the desired changes, then click play. Never make the changes while the slideshow is playing.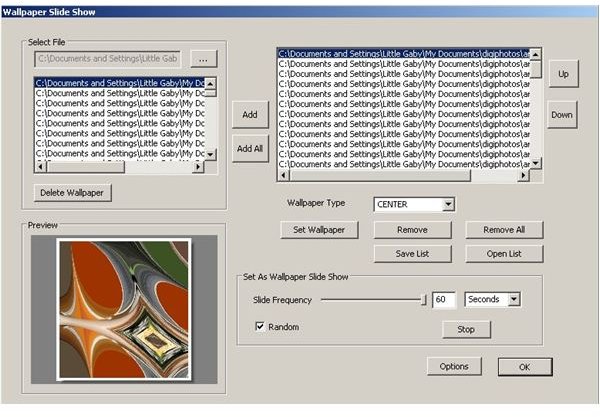 Renew Your Wallpaper
You can change your wallpaper manually as often as you like. However, to make things easier, programmers have come with software that can update your wallpaper automatically once, twice or several times a day, depending on the interval you choose.
EvJO Wallpaper Changer (4.48 MB) is a free application that lets you group your favorite photos in a list and set the wallpaper change frequency to one of the following options:
when the program starts
when the program exits
every day at a specified time
every few minutes
at sunrise and/or sunset
Other features: Auto, center, tile, stretch positions. Random / sequential change. Set the desktop background color.