Learn How to Add Your Signature to Images in 5 Easy Steps with this Photoshop Tutorial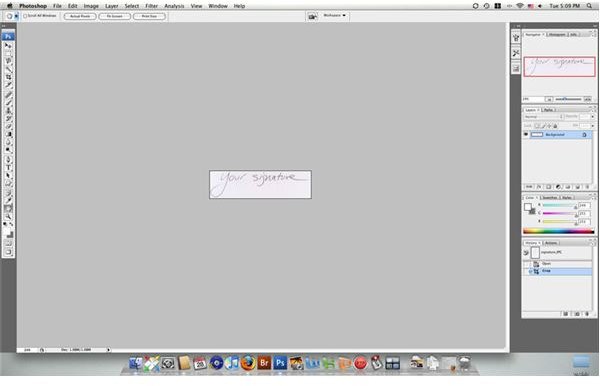 Directions:
Here is an illustrated guide to adding your signature to your photographs using Photoshop.
Before you get started, be sure that you have a scanner, a black pen, and a white sheet of paper.
Step 1:
Sign your name a few times with the black pen on the white sheet of paper. Do it a few times to get it exactly how you want it to look on your photographs. Be sure to leave space around each trial so that you can properly crop the one that you want later in Photoshop.
Step 2:
Scan the sheet of signatures into a JPG file on your computer. Be sure to scan the image in at 300 dpi.
Step 3:
Open the scanned file in Photoshop and choose the signature that you want to use. Rotate and crop as needed to get the signature to look exactly the way that you want for your images. Save the result in the JPG format.
Cropped Signature Screen Shot
Step 4:
Under the "Edit" menu in Photoshop, select "Define Brush Preset". A dialog box will open asking you to name the brush that you are creating. Use your initials or whatever you choose to identify the brush as your signature.
Photoshop Navigation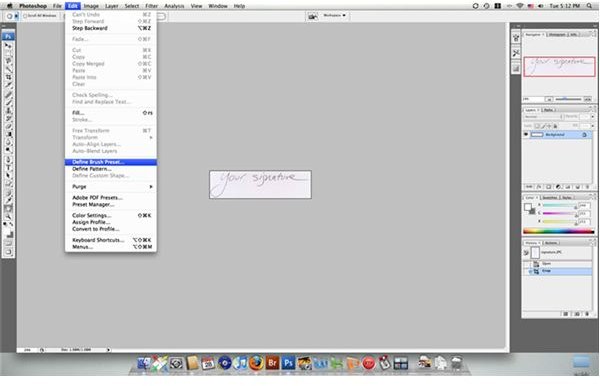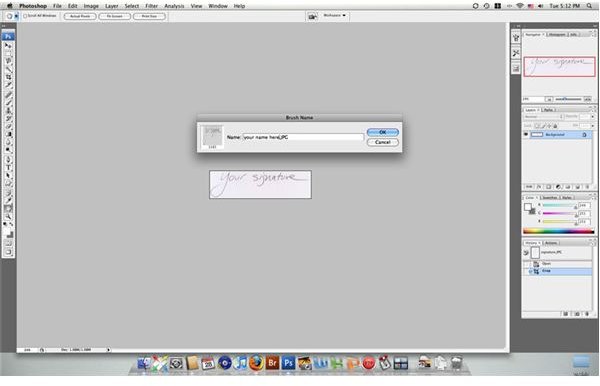 That's it! The brush is created and is now a part of Photoshop and can be used over and over again.
Step 5:
Now it is time to use the brush that you created. Open an edited image in which you would like to add your signature. Select the brush tool by pressing B on the keyboard and then hold the Control button and click anywhere on the image. A dialog box will open and you will find your custom brush at the bottom of the box. Select it by double clicking on it and then click on the location of the photograph where you wish to see your signature.
In the example below I added my signature to one of my own photographs as an example.
Adding the Signature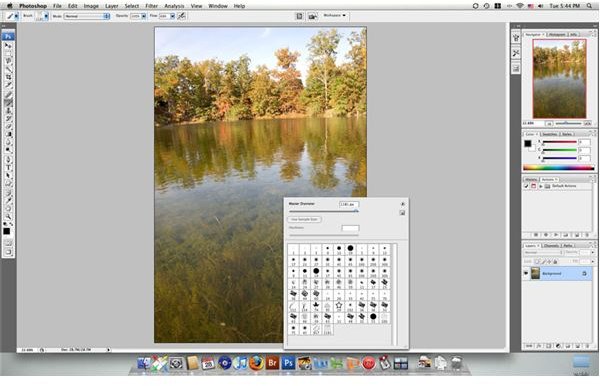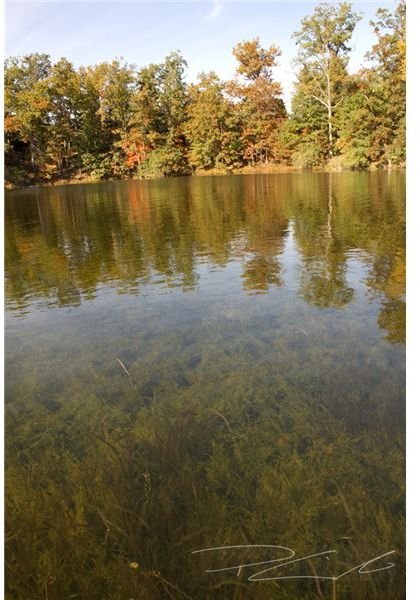 All Done !!!
Congratulations!!! Now you can add your signature to any and all of your photographs. Keep in mind that like any brush, you can change a variety of the settings, like the color, as you see fit to be included on your images.