Three Basic Filters You Should Have: UV, Polarizing & Natural Density Graduated Filters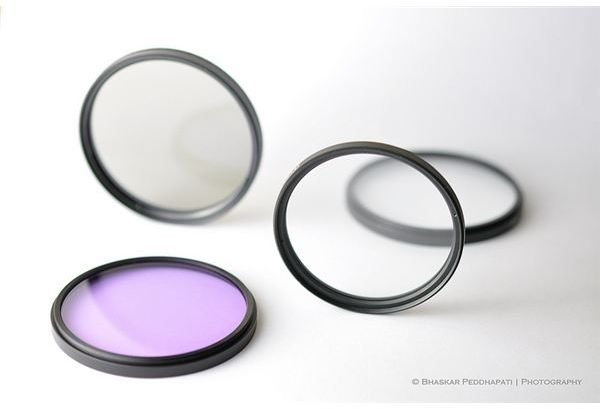 Long before the days of digital cameras and Photoshop, filters were the way to go for adjusting color, correcting white balance and creating custom effects. Even today, when it's possible to edit a snapshot into artwork and correct in-camera color settings with the push of a button, it's important to understand how filters work and have at least a few basics in your gear bag.
There are many advantages of utilizing camera filters, rather than relying solely on digital editing. Think of all the times you have looked at a photo and said, "That's Photoshopped." Even the best editing can leave traces. Photos taken using camera filters will look more natural and pure, simply because they are. In addition, learning to look critically at lighting situations and making an in-the-moment decision about which filter to use will help to develop your skills, and in the end allow you to be a better photographer. In this digital age, even advantaged usage of filters won't replace editing software, but it will save you time in the post-production stage.
Photo Credit: Taken by peddhapati under CC BY 2.0 via Flickr.
UV Filters
By now everyone knows that ultra violet ray can be damaging. You wear sunglasses to protect your eyes from them and slather on sunscreen to prevent burning. UV rays can damage the sensor inside your camera lens as well. Using a UV filter will prevent rays from entering the lens and will prolong the life of your equipment.
In addition, a UV filter will prevent the front of your camera lens from scratches. Have you ever worn a scratched pair of glasses? Suddenly that tiny scratch is the only thing you can see. Now imagine taking a photo through a scratched lens. One tiny scratch can ruin the entire photo. Using a basic, and relatively inexpensive, UV filter will protect the investment you have made in your lens.
Polarizing Filters

A polarizing filter is a good addition to your arsenal because it handles a workload that digital editing has yet to master. If you've ever taken a photo through a window, or tried to accurately capture a watery landscape, you were probably disappointed to by distracting reflections and glare. Similar to polarizing sunglasses, these filters remove glare and reflections and leave behind transparent water, darker skies and crisp subjects.
Polarizing filters come in both circular and linear varieties. For your digital camera, be sure to select a circular filter as they are designed to work with digital autofocus and metering systems. It may be tempting to snag a linear filter because they are generally priced lower. However, linear filters are designed to be used with film and won't be helpful on most digital cameras.
Photo Credit: Photo taken by asgw under CC BY 2.0 via Flickr
Natural Density Graduated Filters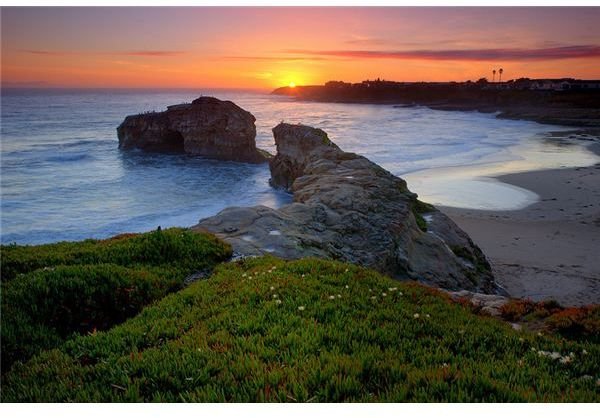 Natural density graduated filters, also known as gray gradual filters, restrict light entering a portion of the lens. Basically, they split the lens into lighter and darker areas either from top to bottom or left to right. This allows you to create balance in situations where one area is too brightly lit and the other is too dark.
For example, a situation in which the sky in the background is sunny, but the subject in the foreground is too dark can be corrected using this filter. This situation could also be corrected using editing software, but the process would mean taking two photos at different exposures and combining them. Relying on editing means running the risk of missing the opportunity for a dramatically lit photo if your originals don't merge together as you had hoped.
Photo Credit: Taken by Sequoia Hughes under CC BY 2.0 via Flickr. Taken with a Nikon D70 using a Reverse graduated neutral density filter.
References