Your Online Photography Business: Blogging, Social Media & Online Advertising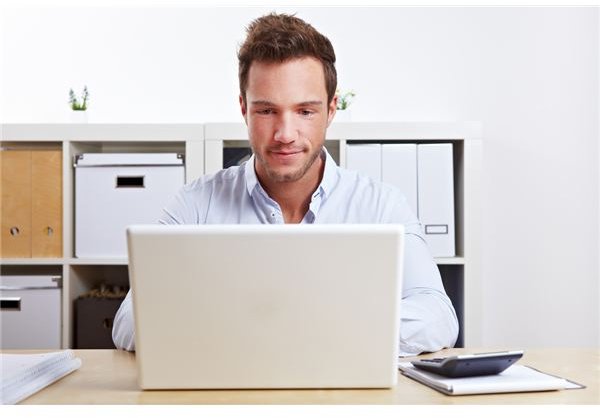 Editor's Note: Nicholas Bostaph is a former wedding and portrait photographer from Pittsburgh, PA. He now dedicates his time to running Elegant Galleries, an e-proofing and e-commerce solution for professional photographers. Read more from him at his blog.
Beginning Your Blog
There are a variety of free and paid services that will allow you to create a blog. You can search on Google for a good service, but your first stop should be to check with your e-proofing provider; some will offer a blog as one of the business tools that come with your account.
A blog is a dynamic webpage, much like a running news ticker or journal. The blog owner writes posts on a semi-consistent basis, in our case usually once or twice a week, and that content is available to the public to read and comment on. Blog articles need not be extremely long, a few sentences is enough of an introduction just to post some photos, though occasional multi-paragraph posts help create a sense of depth.
Blog posts should be professional in nature and use proper spelling and grammar, but including some personal experiences can help to create a social connection between the reader and yourself. Followers will begin to feel like they know you as an acquaintance, or a friend, which will make them much more likely to think of you when they or a friend require photography services. This also helps create that social bond that traditionally occurs in the photography industry via client meetings and review sessions.
Blogs can also be a great place to drum up interest for photos by posting a 'sneak peak'. Photos from larger events, such as weddings or shows, can take days or weeks to completely process and prepare for viewing. In the mean time, half way through processing, choose your favorite photos and post them as a preview, letting the client know that you loved them so much that you decided to highlight them. Not only will this make your clients feel good about themselves, but it will also make the first photos they see from the event your best. This will drive excitement and future sales.
Social Networking
Social networking was never designed to be a professional advertising solution, but even in the early days of MySpace photographers could be found building intricate webs of contacts for viral marketing. This trend has only grown, and social networking can be a valuable resource if used correctly.
With MySpace redefining their focus, Facebook has become the de-facto standard for social networking today. However, recent changes have made the system less friendly to businesses, and an outdated help section makes learning the ropes difficult on new users. If you have never used social networking before, set aside at least a few hours just to learn the basics.
The power of social networking is in the ability to build a 'web' of contacts, and use them to allow your content to reach out through other such webs. As more and more people follow you, your posts get more and more exposure. This can lead to additional 'likes' of the posts in question, which spreads them to the friends of your followers. This increased exposure will, eventually, translate into increased business when your 'likes' reach a critical mass.
While your website will contain static content and pull your online presence into one place, Facebook is an excellent medium to show the temporal view of your business and pull your individual activities into one place. Link to your blog posts, upload your favorite photos from each event, post updates to hours and schedules, and mention events you're shooting (especially charity events).
Twitter has been used successfully by some photographers as well, as has Pinterest, but these are less common. The demands of the more mainstream content, such as Facebook and blogging, can leave little time for these extras, and it's important not to become so buried in online activities that you steal time away from your core business.
Online Advertising
Once you've built an online presence, getting started with online advertising may be easier than you think, and advertising online offers granularity that print advertising just can't match.
Google Adwords is one of the best advertising tools available. Google has enough traffic to satisfy any needs, and their targeting tools allow you to show ads only to those looking for what you offer and in your general area. Adwords allows you to get started on a shoestring budget, and if you're not looking to spend fast you can lowball bids to optimize your cost per visitor. Conversion after the click, however, is up to your website design.
Craigslist is an oft overlooked advertising tool that even established photographers can find useful. While Craigslist wasn't designed to be a particularly professional solution, like Facebook it has moved more into the mainstream over time. Post a short ad offering inexpensive services during slow spells to bring in some 'filler' business, and always be sure to scan the ads for prospects looking for a photographer that can meet specific needs.
A variety of websites exist for wedding photographers that allow you to advertise your business for a monthly or per-click cost, such as Wed Plan. Use Google to search these down even if you have no budget for another online ad. Almost all of these websites allow you to create a free basic profile that will appear below the paid ones. Online communities can also be a great free advertising option. Visit TheWeddingChannel.com or TheKnot.com to take part in discussions and browse their forums designed to bring photographers and clients together.
This post is part of the series: Getting Your Photography Business Online
Moving your photography business online can take a bit of work. Do it piece by piece and get an initial presence established in a relaxed weekend. The rewards are not just additional prospects, but a variety of tools to streamline your business, and new exciting ways to connect with your clients.