Getting Your Photography Business Online: Building Your Website & E-Proofing Services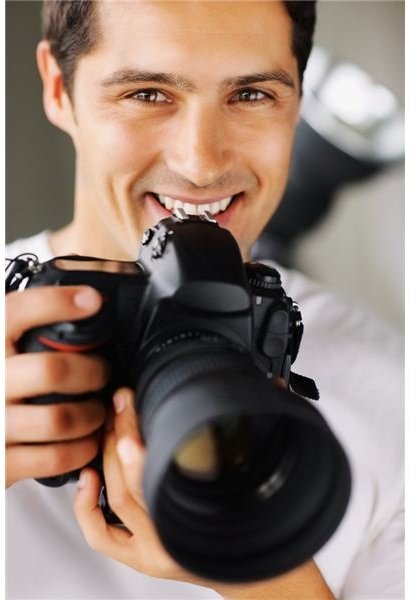 Editor's Note: Nicholas Bostaph is a former wedding and portrait photographer from Pittsburgh, PA. He now dedicates his time to running Elegant Galleries, an e-proofing and e-commerce solution for professional photographers. Read more from him at his blog.
Your online presence should be thought of like a web. Although you can maintain several different interconnected pieces, it's best to have one primary hub at the center to which all other pieces are connected. This is usually your website.
Building Your Site
Websites come in a variety of forms, and need not be complicated. All business websites should contain a home page welcoming the visitor to the site and explaining a bit about the business, and a contact page providing a phone number, email address, physical address, and/or a contact form.
Other Pages to Add:
Sample galleries can be provided for each type of photography that you provide services for. Photoshop allows the creation of Flash slideshows that work as galleries. Alternately, online services can also provide integrated solutions; check with your e-proofing provider to see what they offer. In a pinch, a Facebook or Flickr gallery can be linked to, but these are considered less professional options.
A products/pricing page should provide a description of your packages and a la carte options. There is debate within the industry as to whether prices should be displayed online. It is recommended that you follow whatever standard you have established for your other offline marketing efforts. Hidden prices can encourage prospects to contact you, giving you the opportunity to open a dialog and convert them into clients. On the other hand, hidden prices are considered anathema by many in the fast-paced online world, and can cause prospects to immediately remove your service from consideration.
Extras: Are They Necessary?
Websites come in a variety of styles and with various extras. As a new website owner you will come across many 'bells and whistles' that can be added onto your pages, but these should be used sparsely. Music and Flash are the most controversial of these options and most photography websites elect to make use of them, but some research suggests this may not be the optimal path.
Music, in the right circumstances, can help to create an immersive experience for visitors, especially when paired with emotionally-charged imagery. However, music hijacks the visitor's speakers and can be a turn-off for many. In the web development world it is considered bad form to add music to a website without a visitor taking some action to consciously begin playback. If you choose to include music, try to include an obvious play button for visitors rather than starting playback upon page load.
Flash is a widely used programming language that allows the creation of rich content. However, with the advent of mobile devices, and the issues between Adobe and various mobile manufacturers, Flash is no longer a certainty on visitors browsers. While 5 out of 6 visitors may be able to view your website without any issue, the 6th may see nothing but a broken object. If you choose to use Flash, insure that you provide a backup HTML version of your page. As this means effectively maintaining two web sites, it's often easier to simply avoid Flash altogether in favor of compliant HTML4 or HTML5, the latter of which provides much the same functionality as Flash.
Domain Names
There are a variety of tools available online for building your website, and many are offered for free by the services that will sell you a domain name. Domain names cannot be purchased, but are instead leased for one or more years at a time. Choose a reputable domain name supplier such as GoDaddy.com or 1and1.com. Providers will often try to sell you a variety of additions and services that can drive domain name prices up. Do not allow them to convince you that these options are necessary; it is possible to successfully purchase and run a domain name for $20/year.
If you do not require these online website creation tools, or would prefer to build your website manually and upload it to a server, a discount domain name supplier may be a good solution. They can often save your business a few dollars, and provide a simpler interface for management. Though you will also need to find a good shared hosting plan that supports any server side scripting language or databases you choose to take advantage of.
As your website is the center of your online presence, make sure you link to all of your other online activities from here. A 'like' button should be provided for your Facebook page. Instructions for online proofing and a link to your provider should be included. A link to your blog, if you have one, should be featured prominently.
E-Proofing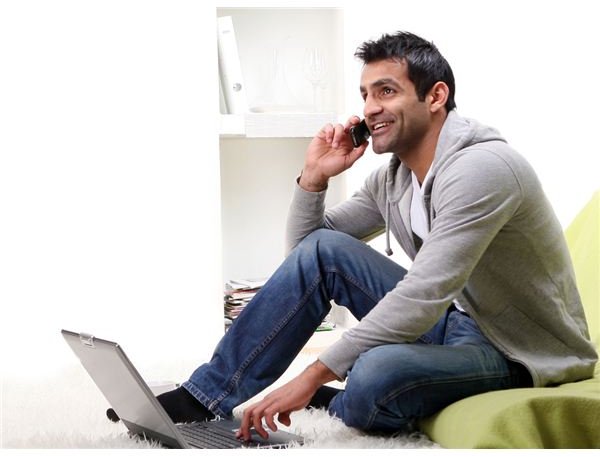 Also quickly becoming a requirement for studios in the 21st century is the ability for clients to proof and purchase their photos online. Free services such as Facebook and Flickr can provide some utility, but they lack the tools of the professional e-proofing providers who specialize in services for professional photographers.
What to Look For:
A good e-proofing provider will help to streamline your workflow and minimize the amount of time you need to spend on administrative tasks, allowing you to concentrate on shooting and working with your clients. E-proofing providers often go beyond online proofing to also provide: a basic profile that can act as a website for your business, marketing automation, customer relationship management tools, and online ordering for friends and families. If you use your e-proofing provider effectively, you should see both increased profits and more free time even accounting for the costs of the services.
E-proofing services often seem expensive at first, but it's important to factor in the increased sales to clients that such convenience will encourage, as well as the new sales to friends and family that may not have occurred with more manual ordering processes. Often, even a single extra sale can cover the costs of e-proofing for an event.
Costs:
All e-proofing providers will charge a percentage commission on online sales, usually ranging between 9% and 15%. Nearly all providers, especially those with commissions under 15% will pair that fee with either an overall monthly fee or upload and storage fees for individual sessions. Be sure to take the time to compare the actual costs; monthly fees can seem like a good deal at first, but the cost per session can be higher than more piecework structures and can represent a sizable risk for new businesses with few certain bookings. View this spreadsheet to compare costs.
These costs are highly variable, and dependent upon the success of an event and the number of sales funneled through the online interface, making it difficult to provide actual predictions. However, as of the time of this writing, e-proofing costs for an average session, including commission on sales, should run approximately $6-$8 for a portrait session or $50-$60 for a wedding; more for highly successful events. A good e-proofing solution should increase sales by more than enough to account for those costs, while providing a valuable service to your clients.
Costs include not just hosting your galleries online and providing a way for visitors to purchase photos, but also cover credit card processing fees, a secure certificate for online ordering, order submission to the lab, order tracking, and often a variety of other online tools designed to help run your business.
How to Use the Service
As your website is the center of your online presence, the event page provided by your e-proofing provider should be the center of your shoot's online presence. Traditionally, a photography shoot, whether for a family portrait or a wedding, centered on just the client. However, e-proofing gives you the ability to build an entire short-lived community including all of the event participants. Use this to drive both sales and future bookings.
Most providers provide a way for visitors to store favorites and leave comments on photos. Not only does this provide valuable feedback to you as the photographer, but conversations can drive interest and excitement, prime components of impulse sales. Encourage online interaction when speaking to guests.
Clients can act as a conduit for this sort of marketing if your e-proofing provider allows them to keep a blog for the event. This is especially valuable for weddings where the bride and groom just love to talk about their plans. By integrating their blog with your sales gateway, you establish it as the event's official online presence in the guest's minds.
Make sure you use your e-proofing provider to its fullest by printing business cards for each event. Give a small number to clients at portrait sessions that they can hand out to friends and family. At weddings, reception halls will often allow the photographer in early to shoot establishing shots. Ask the reception coordinator, as well as the couple, and both will often be more than happy to allow you to place cards at each place setting, or in a stack near the guestbook. As your costs for e-proofing are often the same regardless of how many guests login, maximize profits by sending as many as possible.
Remember that this is your business, and e-proofing providers, like other B2B services, are there to support you. There is no single set way to use e-proofing, and you should work it into your process flow in the way that is most comfortable for you. Some photographers never meet with a client again after the shoot, handling all of their affairs online. Others prefer to hold the online event until after the review session, maintaining their current real life interactions and using the e-proofing as a backup for prints that were forgotten in the first pass.
Research e-proofing providers thoroughly, and don't be afraid to try a few different providers out with a few events each. Many will be happy to give you a free trial.
This post is part of the series: Getting Your Photography Business Online
Moving your photography business online can take a bit of work. Do it piece by piece and get an initial presence established in a relaxed weekend. The rewards are not just additional prospects, but a variety of tools to streamline your business, and new exciting ways to connect with your clients.