Tips on Selling Your Photos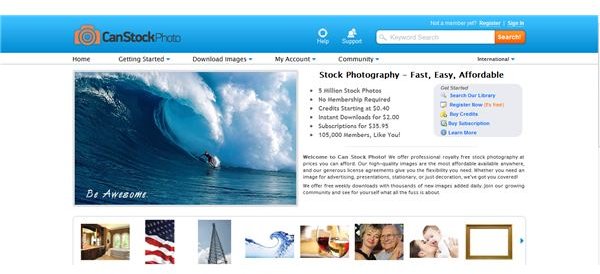 Taking photos is one of the most popular arts in the world. There are millions of amateur photographers who love to take great photos and many of them would like to be able to turn that hobby into an income source. So, whether you are looking to sell images you have already taken, or want to learn about selling your photos in a variety of specific vocations, these articles gives tips and tactics on selling your photos.
How to Shoot Stock Photography
One of the most popular, and easiest, ways for beginning photographers to both practice the craft and earn a bit of money is stock photography. Yet, while anyone can create good stock photography, it is still a skill, Understanding how to shoot these photos will save you a lot of time and effort.
Top 5 Reasons Photos are Rejected by Stock Photography Sites & How to Avoid Them
Understanding the skills that are required for stock photography sites is important for anyone who wants to make money. So is knowing what not to do. Learn more about why photos are rejected and how to avoid many of the common pitfalls.
Top 4 Stock Photography Agencies for Beginner Digital Photographers
There are over three hundred different stock photo agencies on the Internet. This makes finding the best stock photo options difficult, and testing them with your own photos can cost you both time and money. The stock photography agencies offered in this article have been tested, and are the perfect place to begin looking for a way to sell your photos.
Small Microstock Agencies: Feature Pics, 123rf, Scandinavian Stock, and CanStockPhoto
While the biggest of the microstock agencies are a good way to get money, the smaller agencies give you a lot of room to get noticed and stake out your own claim. If you're looking to expand into more agencies, or simply want to see a few more options, these are well worth your consideration.
The key to success in stock photography is more than simply taking good pictures. In order for anyone to truly earn money from stock photography, you have to understand the stock photography business. This article helps you to understand the rules of the business to maximize your profits.
Making the Move From Microstock to Traditional Stock Photography Agencies
The microstock agencies are a great opportunity for anyone who wants to get started. Once your skills begin to grow, however, it is worth looking at the traditional stock photography agencies. This article can help you advance your photography into better money-making opportunities for selling your photos.
Tips on How to Sell Your Photos on eBay
If you don't like the idea of selling your photos through an agency, another option is to try to sell your photos on eBay. This is a very different process than selling your photos on the stock and microstock sites. It can, however, be a good source of income if you can stand up to the competition that is involved in selling anything on eBay.
Food Photography! Tips on Selling Your Food Images
Another interesting possibility for selling your photos is food photography. There are a lot of opportunities including restaurants, books of recipes, and many places on the Internet that buy food images. If you love taking images of food, or are simply looking for different source of income, considering selling food photos.
Becoming a Wedding Photographer: Do You Have What it Takes?
One of the most common places people pay for someone to take pictures is at a wedding. If you want to sell your photos, one great way to do that is to become a wedding photographer. Find out if you have what it takes to work as a wedding photographer by checking out this article.
How to Make Money Shooting Digital Photos for Local Newspapers
Another option for a place to sell your photos is at your local newspaper. Local newspapers almost always need people to go to events and meetings for local stories, and that includes taking pictures. That means if you are looking to sell your photos on a regular basis, getting an in with a local newspaper is a great place to start.
Photography Rates: What to Charge for Photography Services
One of the most important steps to being able to sell your photos is knowing the correct price. Overpricing will make selling your photos difficult, if not impossible, while under pricing your work will make you earn less. Often, you can look unprofessional, and even irritate other photographers who have reasonable prices undercut.
While stock photography is one of the easiest ways to sell your photos, the difficulty lies in getting unique images that people want to buy. One way to do that is through celebrity stock photos. If you can get close enough to celebrities to take photos, it is a good way to make extra money with stock photos.
Tips on Starting a Youth Sports Photography Business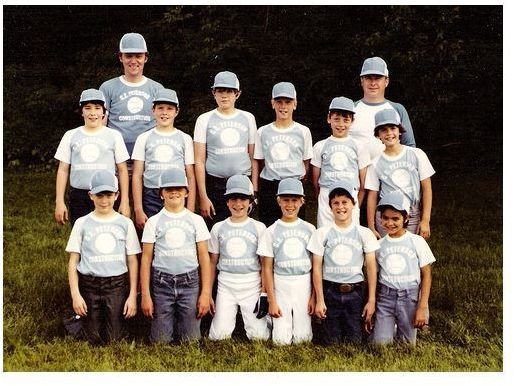 Youth sports is a great opportunity for kids, but it is also a good opportunity for photographers. Many of these youth organizations and teams create books of players and even playing cards for the kids. This makes a lot of opportunities for those who are interested in selling their photos.
Legal Documents that a Photographer Needs
If you want to be able to sell your photos, you need to understand the legality of both taking and selling the photos. This can include knowing what you can photograph, what forms you need, and all the other legal points. If you're not sure what you need to be able to legally sell your photos, this article will help.
Make Money as a Digital Photographer: Expand Your Online Presence
The final step to selling your photos is building your online presence. Whether it is winning contests, or building a website, learning to create a reputation will help more than almost anything. Once you've began making a bit of money, it is worth focusing on expanding your online presence so you can truly become successful.
Do you have additional questions about selling your photos, or tips you'd like to share? If so, be sure to visit the comments section below.
References
Image: screenshot of canstockphoto.com from author's computer
Image: Sports team, from BrightHub