Your Guide to a Travel Photography Career or Hobby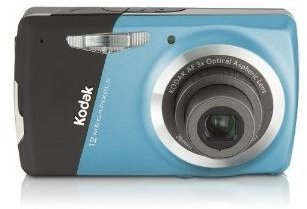 Combining all of the skills required to take good photos, along with limited room for supplies and the complications of travel, means there is a lot to learn to become a good travel photographer. Whether you have never done more than take a picture on vacation, or have spent years on the road photographing locations, there is always more to learn in the field of travel photography. Here, we have compiled an informative list of articles to help you shape your skills - whether as a career, or as a hobby.
Top 10 Travel Photography Tips
Travel photography is one of the most common forms of photography for both amateur and professional photographers. It is also one of the most difficult forms of photography. You are likely to have less equipment, you can't control the light, and you still have all the difficulty of planning the trips and finding the perfect locations. These tips can help you to jump-start your travel photography skills.
Travel Photography - How to Shoot Like a Pro
Professional photographers have to understand what type of photos are wanted, how to include people correctly, how to set a feeling of time and place, and most importantly, how to act professionally. The requirements for being a professional travel photographer are no different. Learn more about what it takes to shoot like a professional, no matter how much experience you have.
5 Travel Compact Digital Cameras - Comparison & Review
Nothing is more important to any photographer than a good camera. For a travel photographer, having a camera that is compact and easy to carry is just as important as any other feature. These digital cameras are great choices to consider as you begin to look for equipment.
There is a common truism that the best camera is the camera that you have with you. This is even more true for travel photographers. For this reason, the iPhone becomes a near perfect second camera for travel photographers. Ensure that you don't miss a great opportunity because your camera is full, left behind, or even broken. These apps can help you to make your iPhone into one of the most versatile cameras available.
Equipment List for Travel Photography
One of the difficulties of photographing on the road is that you have to bring everything you'll need with you! At the same time, you are very limited in space. This means that thinking through what you will bring on your trip is vital to any travel photographer. This list will help make certain you bring everything that you need.
Travel Checklist for Your Camera
The list of what you need for traveling is different for every photographer and location, so while a single list is useful, looking over a second list can not only make sure you don't miss anything, but by seeing what matches you can know what is absolutely necessary so you are less likely to bring things that you don't need.
Tips on Packing for Travel Photography
Beyond simply having camera equipment, you must also consider the other things that you will need as well as yo travel. Remembering things like the maps, knowing the weather conditions and the insurance for your camera is vital. These tips on packing help to ensure you don't miss anything vital.
Think Tank Urban Disguise 70 Pro Camera Bag Review
Having the right camera bag to put everything into will certainly help. One highly recommend bag is the Think Tank Urban Disguise 70 Pro Camera Bag. It gives you someplace to put your things, but doesn't look like a bag full of expensive camera equipment. This can help to limit the likelihood of your camera and all of your equipment being stolen!
A Look at the Kind of Work You Can Get as a Travel Photographer
No matter how good your pictures look, in order to be successful as a travel photographer, you have to know what work is available. If you are considering a career as a travel photographer, or trying to expand into new areas, this article is a good place to start. Here, you will find tips that you can begin using right away.
How to Find Photo Opportunities in Any City
When traveling, you are generally going to be in a city you don't know, Trying to locate great places to take pictures and great things to photograph can be a challenge. This article teaches you how to find great photo opportunities in any city. This will make your trips far more productive, and allow you to find photos you never would have been able to research before you got there.
How to Capture the Best Travel Portrait Photos This Summer
Finding great locations for your travel photography is important, but if you want personalize your photos that means people. Simply having someone standing in front of a famous location isn't all that interesting, though. This article gives a number of great ideas for how to include people, thus producing really great travel photography.
Interview with Jim & Lisa Engelbrecht – International Travel Photographers
Travel photography is an aspiration for many people, and one of the best ways to understand what it is like is to talk to people who do it. This interview can give you a good idea of what it is actually like to be a travel photographer, as well as some great tips on how to improve your own photography.
Lonely Planet's Guide to Travel Photography
Lonely Planet is one of the most important travel guide publishers in the world, and one that most travel photographers should be aware of. For those who want to not only visit great places, but also take great photos, the "Lonely Planet's Guide to Travel Photography' is an important source of information.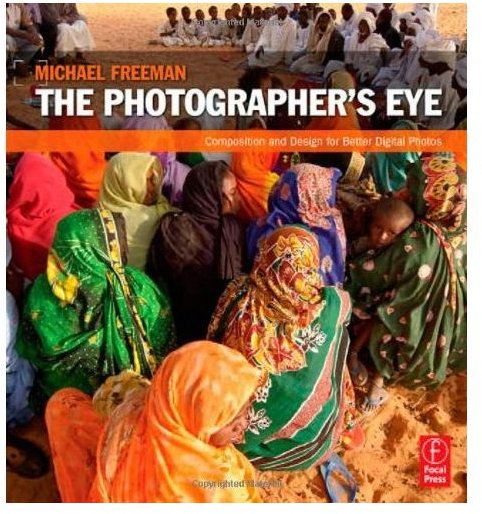 A Review of The Photographer's Eye Field Guide
Travel photography is more than just traveling to great locations. It is about seeing the greatness in less glamorous locations. That means learning to see and think like a travel photographer. _The Photographer's Eye Field Guide'_can help you see the great opportunity for travel photography no matter where you are.
Top 7 Gift Ideas for the Travel Photographer
There are a few things that every travel photographer needs, but there are also things that every travel photographer would like to have or can always use more of. So, whether you are looking for a gift for the travel photographer you know, or looking for some interesting for yourself, there are some great ideas here.
References
Image: 'The Photographer's Eye', courtesy of amazon.com
Image: Kodak Easyshare M530, courtesy of Amazon.com