Photo Contest! Corel Paint Shop Pro Photo X2 Ultimate 'Before and After' Competition - Win a Sony DSLR Camera!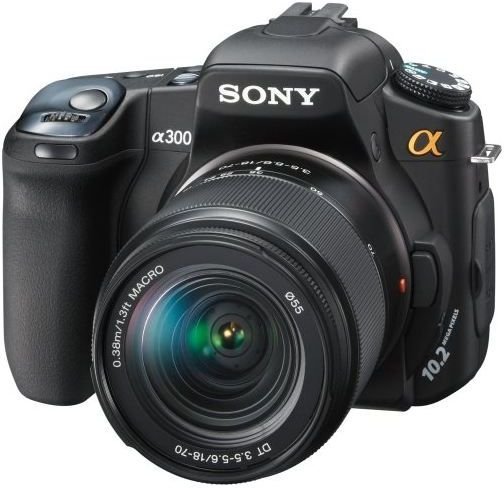 Entering is a piece of cake…
Corel's contest is called Corel Paint Shop Pro Photo X2 Ultimate 'Before and After' Competition. Don't let that long name intimidate you; entering the contest is really quite simple. Here's what you do:
Download a free 30 day trial of the new Corel Paint Shop Pro Photo X2 Ultimate

Select one of your most horrible photos that God only knows why you never deleted in the first place!

Use the software to edit the photo however you like

Email Corel your 'before and after' results
Prizes
1 Prize: The first place winner will receive:
2 Prize: There will be two second prize winners who will receive:
AgfaPhoto 7" Digital Photo Frame

Corel Paint Shop Pro Photo X2 Ultimate
Contest deadline
The contest is now open and runs until Thursday, December.18, 2008. The winners will be selected on or around December.18, 2008 and will be notified shortly thereafter via email, telephone or snail mail. If Corel can't locate you or if you fail to respond within 14 days, Corel will decide on another winner. So make sure you submit the correct contact information!
Other questions you may have…
How many times can I enter? You can only enter once, so make it count!
Who can enter? Taken from Corel's official contest rules: "THIS CONTEST IS OPEN TO RESIDENTS OF THE UNITED STATES, CANADA, the UNITED KINGDOM, the NETHERLANDS, IRELAND, FRANCE, SPAIN, ITALY, GERMANY, AUSTRIA, SWITZERLAND, POLAND, and RUSSIA (excluding the province of Quebec, and the State of Rhode Island) ONLY."
What is the contest judged on? Your contest entry will be judged on creativity, artistic ability and composition.
If I win, how long until I receive my prize? If you're hoping the prize will be in before Christmas, you might be out of luck. Corel asks that you allow 8-10 weeks for delivery.
Where can I see the names of the winners? Corel will post the names of the winners on their website, as well as in their eNewsletter.
Where can I find more information? For more information on Corel's 'Before and After' Contest, please visit: www.corel.com/beforeandafter.
How easy it is!
Here's an example of a 'before and after' photo that I tweaked very quickly. If you take a little time, your results will surely impress! Click on images to enlarge.
Before and After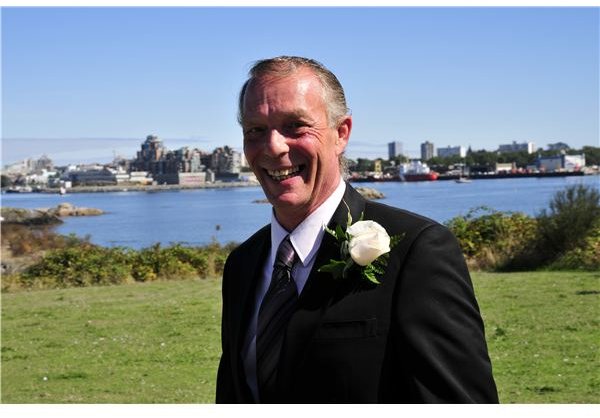 What I did
To rid my dad of his wrinkles and to erase the rock that was protruding from his neck, I used the Scratch Remover Tool. To whiten his teeth, I used Corel's "toothbrush" (located in the Makeover Tool). I also straightened the horizon, used the Fill Flash feature to get rid of the harsh shadows on his face and applied a few other touch-ups. This example is far from spectacular, but I am using it to show you what you can do in only a matter of minutes.
Good luck!