Serif PhotoPlus X6 Review and Image Gallery: See Screenshots of New and Improved Features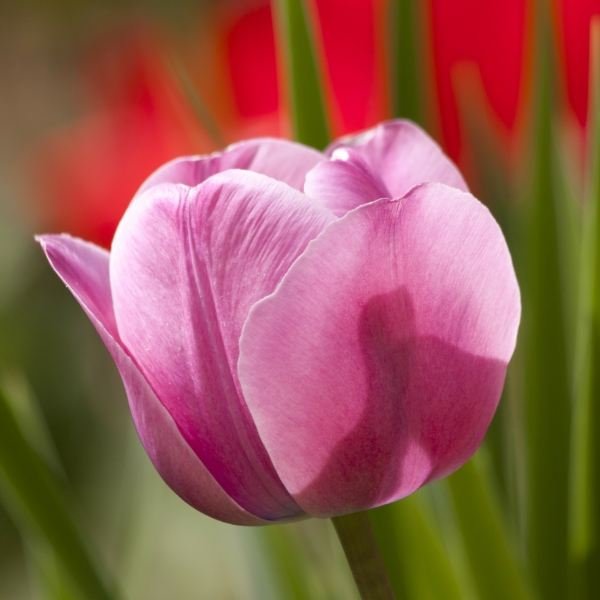 What's New in Version X6?
If you're a veteran user of PhotoPlus, a quick glance at X6 will show you that not much has changed when it comes to the basic interface design. Don't let that fool you though – several new features have been baked into the program along with quite a few enhancements and improvements to existing tools.
However, in my opinion, the biggest new thing in the X6 version is something you don't actually "see" at all, but it is something I noticed right away. Assuming that you have a 64-bit operating system, the new 64-bit engine of PhotoPlus makes the application much faster than before – especially when working with large or complex files.
Other new features and enhancements in PhotoPlus X6 include:
Improved Raw Studio that takes advantage of the 64-bit engine
Tilt-Shift Filter
Smart Selection Brush
Smart Edge Refinement
Vector Masks
Non-Destructive Crop
Fill Layers
Improved Noise Reduction Filter
In the sections that follow, we'll take a closer look at some of these new and enhanced features. And, for those who aren't familiar with PhotoPlus, we'll also take a look at some of the tools that have been around for a while but are still quite nice and useful.
Smart Selection Brush & Smart Edge Refinement
A lot of photo editing applications have tools similar to X6's new smart selection brush, which allows you to brush over an object or area to select it while a behind-the-scenes analysis detects edges to help you avoid "coloring outside of the lines." The trouble is that most of these tools aren't quite as smart as they claim to be, and it can be pretty frustrating trying to find the right combination of settings to make even a halfway-decent selection.
I was immediately impressed with how well PhotoPlus's version of this tool worked using just the default settings. As seen in the screenshot above, I was able to select a single flower from a background that contained other objects with similar coloring in under a minute. Then, I inverted the selection and desaturated the background to achieve a style that many people like to use to put emphasis on an object in a photo. While it could probably use a little more tweaking, it took less than two minutes to get the result above from the photo shown to the right.
Tilt-Shift Filter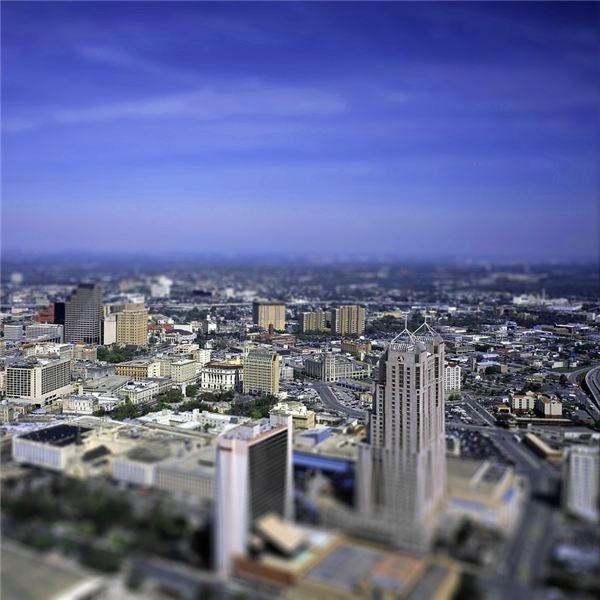 PhotoPlus's new tilt-shift effect is housed within the collection of the Depth of Field filter's settings. There are a lot of cool things you can do with this creative tool, but be prepared to play around with it for a bit to find a look you like. In particular, don't be shy about ramping up the saturation to see what kinds of results you can get.
When people talk about this filter, they often refer to it as a miniaturization effect because the combination of blurring and saturation adjustments can make your original scene look like a toy model. For that reason, you may want to experiment with the tilt-shift filter on photos that contain buildings and roadways, such as the image to the right. But, I also like to use the filter to create an illustration or comic-book effect, similar to the photo above.
Fill Layers
Technically, you could create what X6 calls fill layers in prior versions of PhotoPlus by combining various tools and settings, but it took a lot more work. Now, you can create such a layer with a solid or gradient fill with just a couple of clicks.
This may seem like a fairly inconsequential addition to some, but if you regularly create a lot of multi-layered creative works, you'll probably find this feature extremely useful – especially if you like to add text to your images. Plus, it's a lot of fun to play around with.
Lens Filter
The Lens filter isn't a new – or even an improved – feature in X6, but I wanted to dedicate a section of this review to this tool because so many people tend to overlook it completely.
This adjustment is based on the traditional filters used on camera lenses to achieve various lighting and color-tint effects, but the digital versions of these effects are much more varied – and more controllable.
There are several preset configurations for the Lens filter, including popular warm, cool and sepia tints, but you also have the option of defining a custom color to use for your tint. If opt for this latter option, you can save that color as your own preset so you can use it again on other images.
Once you select a color for your tint, you can alter its strength using the Density slider – the higher the Density, the stronger (or more opaque) the effect. Although the Lens filter is very easy to use, it can create a wide range of effects, from very subtle to strikingly artistic.
Cutout Studio
The Cutout Studio is another feature that is not new to X6, but it is definitely one of the tools that makes PhotoPlus stand apart from other photo editors in its price range. While almost every image editing program has some type of tool that allows you to extract objects from the background of an image, those utilities are not created equal. That is, the tools that are easiest to use don't generally do that great a job of extracting the object and those that do an excellent job of extraction can be a real pain in the neck to work with.
Cutout Studio, on the other hand, is the perfect example of an extraction tool that manages to balance ease of use with accurate results. It has great edge-finding capabilities that make the process of removing a photo's background quick and easy. There's even a Help panel that walks you through the process of using the tool and gives helpful tips while you're extracting an object – but after using Cutout Studio a couple of times, you won't even need to refer to that.
In addition, you can use the Cutout Studio in conjunction with Fill Layers to create some interesting effects, such as the image shown above.
Final Verdict
I've used and reviewed numerous image editing programs over the years, and I still feel that PhotoPlus is exceptionally strong when compared to other products in its price range. With an SRP of $89.99 (special upgrading pricing is available for users of prior versions of the software and/or owners of other Serif products), PhotoPlus X6 gives you a lot of bang for your buck.
Serif doesn't offer a free trial of the full X6 product, but it does support a completely free limited version of the application – PhotoPlus Starter Edition. If you're still sitting on the fence, I highly recommend downloading this free edition to try out. In fact, you may find out that the SE version is all you really need right now and you wait a little while longer before purchasing a more feature-rich photo editor.
If you've tried PhotoPlus X6, we'd love to hear what you think about the application. Would you recommend it to others?
References