Sites for Free Photoshop Digital Backgrounds: Review

Raindrops and Feathers
For the digital artist in all of us, there are several sites that offer free Photoshop digital backgrounds. Whether designing your own website or crafting a photograph scrapbook, the backgrounds you can find on these sites are under share-alike documentation or are offered at no cost by the artist that put them up on the site for free download.
Placing any of the textures, pictures or creative designs behind the text and pictures on your site will give you the look that will make visitors take notice. Photographs laid on these backgrounds make your pictures stand out. In the world of digital design, you can do any craft you desire, with a beautiful background as the foundation of your work. From raindrops against a window pane to a feathery light background, your work will have a finished appearance, as if designed by a professional. Below are the three top-ranked sites that offer free Photoshop digital backgrounds to get you started.
Photoshop Pro (5 out of 5)
Photoshop Pro has over 4200 choices when it comes to textures and designs for backgrounds. Selection consists of textures in food,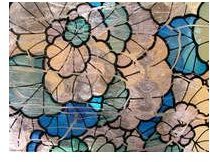 stone, concrete, fabric, and many other items. Photographs of nature pics are available as well, rounding this site out to a higher quality site for downloads of backgrounds. If you can't find the texture of photo you desire, there are plenty of links available to check out for the download you want.
The site is free, with no sign-in needed before making your selection. It is definitely one of the top sites for digital backgrounds, for all of your artwork needs. Photoshop Pro doesn't mind the downloads, but there is one catch, albeit a simple one to adhere to. Twenty downloads per IP address per day is the catch before they begin to charge for additional downloads.
This site is highly rated due to the selection, the free price, high quality photographs and easy maneuverability. With plenty of other sites listed on Photoshop Pro, it can lead to many more choices and genres. While there is a limit, it's only for one day before you can grab more.
Photoshop Pro is recommended for most of your digital background needs.
Creativity 103 (5 out of 5)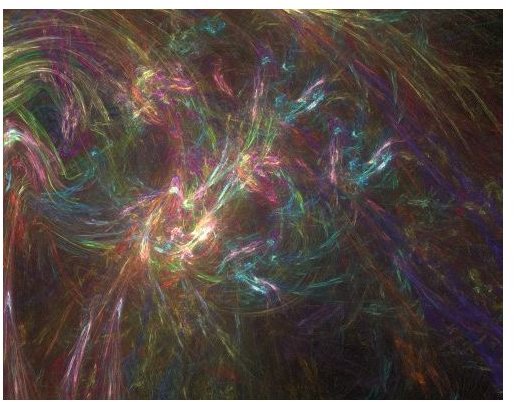 Creativity 103 has images for download under many genres, including textures, architectural, aquascape and more. Wintry scenes laid out behind your favorite photos will allow your pictures to "pop" and become highly visible. The images located here are great for backgrounds of website creations, backgrounds for pictures and other digital projects. Use them on a background for greeting cards to really make a difference in the way you say "Happy birthday" or "Merry Christmas".
Thousands of photos to choose from makes this site the number two spot in ratings. Availability is great, as there are thousands to choose from. The images appear to be some of the highest quality photos around and there are plenty of unique collections to pick from.
Textures from rock, flora and pictures of fauna, industrial, roadways and decayed buildings to black and white photographs from concrete to gothic genres create beautiful backgrounds for every need. Images fall under the Creative Commons Attribution 3.0 License, which requires a hyperlink or printed credit to Creativity 103.
No sign-up before downloading the images makes it fast, easy and fun to use the site. Downloads are free and there is no limit to the amount you can choose from and use. The Creativity 103 site receives a higher rating for the amount of backgrounds, the ease of maneuverability around the site itself, the quality of the images and the photographs being free. Overall, this site is also in the top three places around to get digital backgrounds for your projects. There are also many website designs available by clicking on the "Free Website Templates" button on the right from the home page. With backgrounds, templates and instant online publishing, Creativity 103 has it all in terms of crafting digital art.
All Free Backgrounds (3 out of 5)
All Free Backgrounds offers backgrounds and graphics, including tutorials for web page design. Hundreds of free graphics are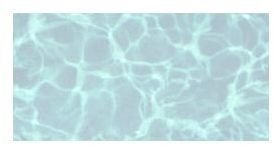 available to choose from. Files are .gif or .jpg and can be used in any project that accepts the format. Files are shown as smaller 86 x 86 sizes, however are meant to be tiled or to repeat within the project.
Backgrounds of sky, bricks, nature, etc. can be located in their listings, although you can choose colors with various textures if you desire. Pictures of clouds, sky and stars, flowers and other nature photos are in the listings as well.
There doesn't seem to be any limits and you can download without any sign in procedures. Borders are shown too, in colors to match your backgrounds. Website graphics, hosting, tools and templates are listed if this is of interest.
Between water and wood, business, computer, metal, marble and paper, this site has something for everyone. It's rated highly, but not at the top, due to a smaller selection to choose from.
Backgrounds and Textures
Searching for good backgrounds can be tiring, as there are many sites out there that claim the offerings of "free" files, then charge for them in various ways. The sites listed above provide Photoshop digital backgrounds without any charges or hassles. Photoshop Pro will only charge after the 20 file limit per day.
Many other sites can be found, however these are some of the top sites. Many are harder to navigate or simply don't have higher quality textures or graphics. You can gain access to Facebook backgrounds, My Space backgrounds, website templates and creation tools through these sites as well.
Listed in the references section, you will find several of the other sites to give you an even bigger selection of free photoshop digital backgrounds.
References