GIMP vs Photoshop: Which Software is Right For You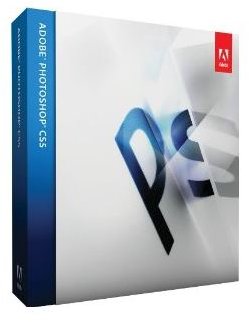 Photoshop remains the industry standard for photo editing software. The Adobe product does pretty much anything and everything that you could possibly want when it comes to editing photographs. However, with the great quality comes a steep price tag. Photoshop CS5, the latest version of the full software, runs $670 as of August 2011. With updates coming every year or two, that price is extremely limiting. Even Photoshop Elements runs over $100, which is a lot in today's economy.
GIMP offers an alternative. What makes GIMP so intriguing is the price tag. Unlike Photoshop, which prices itself out of low income household's budgets, GIMP is free. GIMP claims to be just as good as Photoshop and, with that impressive price level, it might be tempting to throw Photoshop into the wind and lay all your eggs in the GIMP basket. Here is a look at GIMP vs. Photoshop and if the new free software is worth the effort.
Similarities
GIMP and Photoshop both offer similar photography editing tools and commands. They both allow the user to:
Import basic graphic files including PNG, JPG and GIF.
Adjust images with crop, rotate, resize and more.
Make retouches, sharpening and other modifications.
Correct for color and exposure.
Use Masks.
Create layers for editing the photographs.
Add filters and special effects to images.
Output your work to different file-types, printers, web pages and galleries.
While the two pieces of software feature the same sorts of commands, they go about it in very different ways.
File Options
As mentioned above, both GIMP and Photoshop accepts the basic forms of graphic files, including PNG, JPG and GIF. GIMP also supports 39 different file types including the basic file types such as BMP, TIFF and PSD. When importing files, GIMP uses Keyboard shortcuts, units and dialogues. However, Photoshop includes file support for everything that GIMP uses plus more. Photoshop also includes support for video now as well as a large range of camera raw files. Photoshop also includes support for Camera Raw dialog, something else that GIMP cannot do. There are some alternate options on GIMP but, when it comes down to it, Photoshop has GIMP beat when it comes to the power of the file support.
Now, all that is with the full Photoshop version, which also includes animation and video support that GIMP does not offer. When compared to Photoshop Elements, GIMP is much closer in comparison. If you want the most powerful tool when it comes to file support, get Photoshop. If you are going for the lower budget efforts, GIMP gives you much of the same support as Photoshop Elements for less cost.
Features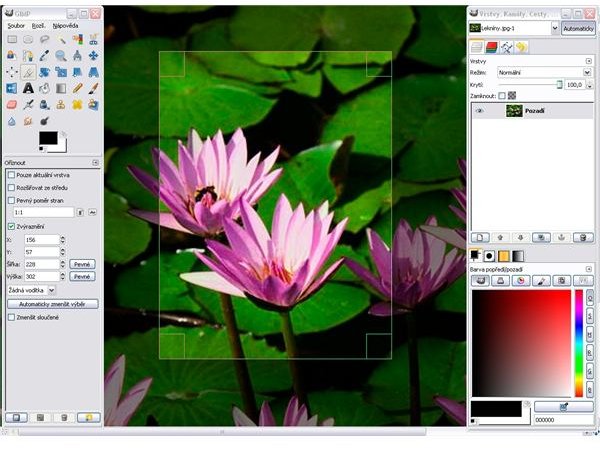 This is not really a fair comparison because Photoshop has been around for years and had a chance to tinker with the features and user interface, making changes as needed to make it as user friendly and intensive as possible. However, when it comes to the basic photographer, this editing tool has more options than you will ever use. Only a small percentage of the features in the program will satisfy the basic home editor, so why pay $700 for all the bells and whistles when all you need is the basics. For those people who just want to fox photos quickly and painlessly, GIMP might be just for you. For those who are professionals and need the in-depth editing tools, Photoshop has GIMP beat hands down.
Also, if you are working as a print publication professional, understand that GIMP does not offer the CMYK+ support people need for print publications. In that area, GIMP fails and Photoshop is a necessity.
As for the interfaces, Photoshop has tweaked theirs to fit the complaints of users over the years. Neither piece of software is easy to use but GIMP has some bugs to work out to make it less quirky.
Support
Head into any bookstore and you will find dozens of books over Photoshop to delve into the depths of the software and learn all the tricks of the trade. You might find two or three books over GIMP with some pretty good information but if you want to have an unlimited source of information to help you become the best photo editor you can, Photoshop is the choice for you. As for the official documentation, both programs have instruction readily available for you over the Internet.
It is also understandable that personal support is better in Photoshop. Adobe has a workforce that dwarfs other software companies. That does not mean they are necessarily better when it comes to helping you but it does mean you will probably get helped quicker if you need it. Here is the problem: most of Adobe's support team is expensive while GIMP support is free. One thing to remember is that Photoshop has been around forever and you can find anyone at the local computer store to help you with Photoshop problems. Finding someone to help you with GIMP questions is iffy at best.
When comparing GIMP vs. Photoshop, the winner at almost every step of the competition is Adobe Photoshop. The software is deep, it gives you everything you will need to complete any project, regardless of the difficulty, and support is there if you have any problems or questions. However, it costs more than many people are able to afford. On the other hand, GIMP has less features, is a newer product with less support and does not support as many file types as its pricy competitor. However, it is free. Understand what it is you want from your photo editing software before you make a decision one way or the other. Plus, since GIMP is free, you can always try it before you finalize your decision.
References
Information and Photos from the following sites: