The Best Portrait Plugins for Photoshop: Airbrushing Made Easy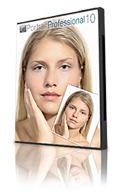 The Pitfalls of Portrait Photography
As any professional will tell you, portrait photography can be a hard skill to master, but it's even more difficult when clients want their photos to look like celebrities on a magazine cover. Try as you might to tell them that nobody really looks like that, many will remain unconvinced. But what can you do? Hair and make-up artists are expensive, and you have already spent your hard earned cash on an amazing studio setup. Well, this is where software programs, like those mentioned here, start to pay for themselves from the very first shoot. These Photoshop plugins are your very own digital makeover assistants, and they are ready to get to work.
Portrait Professional 10
Portrait Professional has been around for several years now and it has steadily been improving its algorithms to provide one of the most complete portrait plugins available today. Simply load a picture that you are ready to work on and follow the wizard to set five basic anchor points that helps the software determine the size and shape of the face, eyes, nose and mouth. Then watch as your image is transformed before your eyes.
The default fix may be just what you are looking for, but I find that sometimes it is a little over-processed for my liking. Thankfully, there is a whole gamut of tools to make manual adjustments to the initial fix so that you can fine tune the results to be just the way you want them. Faces can be shaped, eye colors can be changed, and you can say goodbye to spots or freckles. This product gets better year after year so it is undoubtedly one of the best portrait plugins for Photoshop. Lightroom and Aperture versions are also available.
Portraiture 2
Portraiture 2 is an award-winning software choice that is another top pick for photographers looking to automate digital portrait processing. The power behind this plugin is in its masking abilities. Simply pick up the dropper tool and use it to select a tonal range mask on your image. This allows you to only adjust the skin tones in your image and then adjust brightness, contrast, sharpening, softening and more. It comes with some easy one-click adjustments that serve as a good starting point, detail smoothing controls, and other fine adjustments that give you full control over your final image. The History control keeps track of all your adjustments, and multiprocessor support means you can take full advantage of all the computing power you have.
Color Efex Pro 3.0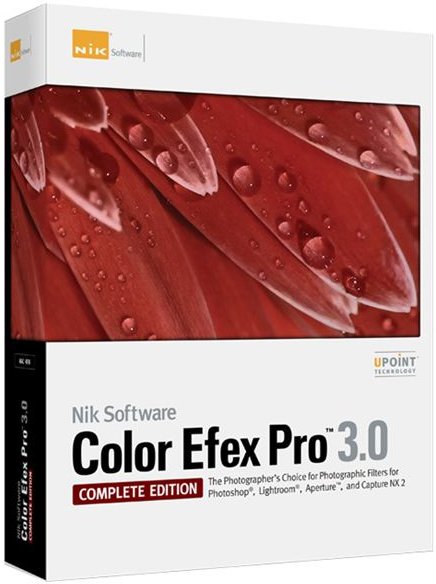 Although not technically a dedicated portrait plugin, Nik Software's Color Efex Pro has all the tools you need to improve your portrait shots, and it is used by hundreds of pros for just that reason. Essentially it is a collection of filters that you can apply to your images, but there are two features in particular that make it appealing to portrait photographers.
The first is the Dynamic Skin Softener. This allows you to select small, medium or large details on skin and soften them for a smoother, more diffused look.
The second big plus for portraits is the U-Point technology. They work in a similar way to Control Points on Nikon's CaptureNX2, in as far as they let you make selective adjustments to specific areas of your images without masking or selection tools, and they work very well. Other features like the White Neutralizer or the Color Cast tool also have uses with processing portraits, while all adjustments are made as a non-destructive layer mask. So, it might not be a portrait plugin per se, but it is still one of the best portrait plugins for Photoshop.
Finding the Right Balance
If you decide to use portrait plugins with your images, you'll soon realize that although they can be real time savers, the work that you will still need to do will revolve around finding the right balance between a natural image and an enhanced image. After all, software like this can be almost too effective. The default quick fix results may be too unnatural for some tastes, so it is important to get to know the effects of the individual adjustments that can be made to fine tune your image. In the end, the final result will always be a matter of personal taste, and could well depend on the final use for the image, but for me at least, it is important not to stray too far from the original look.
References
Color Efex Pro 3.0 box shot from Nik Software
Portrait Professional box shot from Anthropics Technology