Nan Goldin Photography and the Snapshot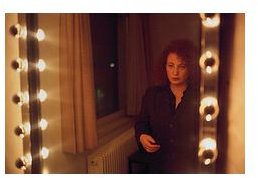 Early Life
Nan Goldin was born in 1953 in Washington D.C. Goldin's family moved to Boston shortly after Nan was born and she spent her formative years in the city. In 1965, Goldin lost her older sister, Barbara Holly, to suicide. This deeply affected Nan. From this, Goldin looked to her friends for comfort, and started to create an extended family of sorts.Goldin went to an alternative community School called Satya in Lincoln, Massachusetts where she met David Armstrong and Susan Fletcher, both of whom became very important to her work.
For Nan Goldin, photograpy was a way of preserving her memories. She understood through the loss of her sister, that memories faded and the photograph would be lasting. In the 2003 interview "Foto Tapeta" by Adam Mazur and Paulina Skirgajllo-Krajewska, Goldin stated that, "It is about keeping a record of the lives I lost, so they cannot be completely obliterated from memory. My work is mostly about memory. It is very important to me that everybody that I have been close to in my life I make photographs of them." The photographs that she took at this time were documents of the life she and her friends were leading.
Reinvention
Goldin also began experimenting with ideas of re-invention. She and her friends would dress up and then take images of each other. Often, they would dress in drag and enjoy blurring the line between the masculine and the feminine. Goldin's first set of images were taken in her late teens, and were all in black and white. The work was just titled "Drag Queens," portraying the transformation and daily life of two drag queens and the circle they lived in.
Goldin attended the School of the Museum of Fine Art in Boston in the mid-1970's, and began to use color slide photography instead of black and white. She still continues to use color in her work using Cibachrome prints that create more vibrant colors in the finished image. After finishing art college, Goldin moved to New York's Lower East Side and continued to document the people around her and her own life. The images she created parallel the work of Larry Clark with drug use, sex, violence and abuse. Nan Goldin's photographs were shown in New York Clubs accompanied by music either that Goldin had chosen or by a live band. Goldin began to get recognition in the 1980's for her photographs, and in 1985 was included in the Whitney Biennial in New York. The year after, Goldin's first book, "The Ballad of Sexual Dependency," was published and she received wider acclaim.
The Snapshot and Intimacy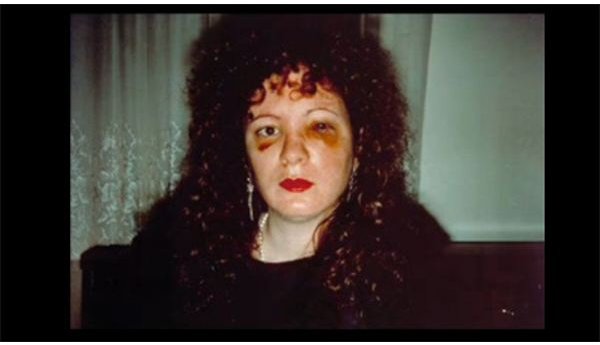 The snapshot is often maligned in serious photographic discussion as an amateur way of taking photographs. The use of the word "snapshot" can seem to imply that there is no skill in using this method but many contemporary conceptual artists have employed the snapshot. An early example of an artist who used the snapshot was Jacques Henri Lartigue (1894-1986) who photographed his life, his friends and family just as Goldin does today. What the snapshot gives to an image is intimacy and immediacy. Although some of Goldin's images seem "posed" they are only in as much as people have "posed" for the snapshot. They are not staged or set up in the sense of a tableau; they are a slice of real life that is happening at that moment.
Images such as "Valerie and Bruno in Bed with a Blue Blanket" from 2001 show a couple in bed with the woman on top, the faces are obscured as they kiss and the shot itself is slightly blurry giving a sense of the couple moving about in the throws of passion. The fact that the shot is blurry and the composition is simple creates a feeling that this life could be ours. The sense of universality is given to the viewer as the image is not highly stylized, with perfect models; these are normal people in their daily lives. The image of Nana Goldin herself with two black eyes shows how much of her life Goldin is prepared to expose. She exposes her relationships, herself, drug abuse, physical abuse and sex all with an unswerving democracy. The images about relationships expose the power struggle between two people, suggesting not how things should be, but simply how they are. Nan Goldin and the snapshot images she produces provoke conversations about gender politics, the gaze and narratives about personal experiences.
Rehabilitation and Preservation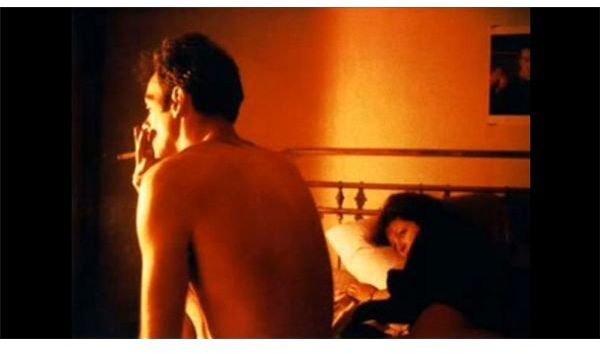 In the late 1980's, Goldin's drug addiction led to a rehabilitation clinic. Some of Goldin's friends in the late 1980's and early 1990's had been diagnosed with AIDS, and for Nan Goldin, photography was a continued method of preserving the memory of those she had loved. Goldin states about this period;
_"_The people are gone, like Cookie, who is very important to me, but there is still a series of pictures showing how complex she was. Because these pictures are not about statistics, about showing people die, but it is all about individual lives. In the case of New York, most creative and freest souls in the city died. New York is not New York anymore. I've lost it and I miss it. They were dying because of AIDS." (Foto Tapeta, 2003)
Goldin went to Europe and continued to work, taking photographs, making slideshows and exhibitions. She also made two documentary films; "I'll be Your Mirror," made by the BBC about her life, and "Ballad of the Morgue," which is about a couple - one who has HIV and one who does not.
Discovering New Life
Goldin's latest work is about children, and it was shown in the Sprovieri Gallery in London in 2011. The series "Fireleap" includes images of pregnancy, breastfeeding, cabbies and children playing - all in Goldin's snapshot style. In an interview with "The Guardian" about this work Goldin said: "I never set anything up, which people find impossible to believe, but it's true. I let the children just be themselves. And try to find out who they are, then I go as far as I can with that." (The Guardian, G2:19) Goldin has also stated that she does not photograph adults as much anymore, and although she does not have children herself, is Godmother to her friends' children.
Goldin has always used a traditional camera to take images, and stated in The Guardian interview that, "I don't carry my camera so much these days: I don't have the same relationship with it. I have never considered photography one of the higher art forms. Everyone takes photos; now even phones can. The whole issue of digital is so depressing to me; my process is gone." (The Guardian, G2:19)
Nan Goldin and the snapshot images she creates have contributed greatly to contemporary use of snapshots and slideshows. It is hoped that she will continue to make images that offer intimacy and slices of life that will create conversations about photography for many years to come.
References
Brain Juice: Biography of Nan Goldin
Museum of Contemporary Photography: Nan Goldin
Matthew Marks Gallery: Nan Goldin
Foto Tapeta: Nan Goldin Interview by Adam Mazur and Paulina Skirgajllo-Krajewska
Encyclopaedia JRank: Snapshot Photography
Cotton C. The Photograph as Contemporary Art, Thames & Hudson, London, 2007
Pultz J. Photography and the Body, Calmann & King Ltd, London, 1995
The Guardian, G2, Monday 25th July 2011, Wild and Magical
Image Credits
Image One: From Cea's Photostream Flickr CC
Image Two: Screenshot from YouTube: Nan Goldin Self Portrait Bruised
Image Three: Screenshot From YouTube: Nan and Brian in bed, New York, 1983