10 Fun Ways to Edit Wedding Photos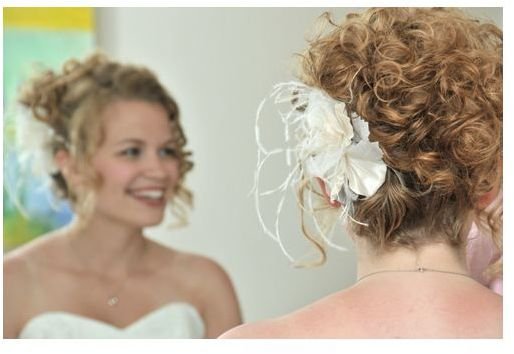 Picking Your Photos
Your wedding is one of the most memorable days of your life, and you want to memorialize that day in photographs. If you decide to be your own photographer or have a friend take photographs, then you'll also be doing your own photo editing.
If you do, then you may want your images to look different than the standard wedding photographs. There are some fun ways to edit wedding photos that will add your own twist to the images and make your memories that much better.
Before you begin editing your wedding photographs, always save a copy of the original image. This way if you accidentally make a change permanent, you always have the original image. You would hate to ruin a really good photograph adding unwanted effects or edits to it.
Scan through your photographs, and find the ones to which you really want to make changes. You are probably not going to want to manipulate every single photograph in your collection. Find the ones that you really think reflect the day, look the best or which you have an emotional connection to.
Then, figure out which images would look better with a few simple effects added to them. You also need a photo editing program to edit your photographs. You can use free online programs like Picnik, Photobucket or Aviary.com. You can purchase more comprehensive programs like Photoshop or Photoshop Elements if you plan on doing more complicated edits.
Collage
While each program is different, they all have similar features, including cropping, text and effects tools. One fun edit that you can do to your
photographs involves using the crop tool. Depending on the program, you may be able to use different

cropping shapes like elliptical or circle. Use these shapes to cut out people from different photographs, and create a collage of different people or moments.
For example, you could combine the bridge and the bride's father walking down the aisle along with the exchange of rings. You can then throw in the cutting of the cake and the first dance as husband and wife. This allows you to make one photograph of all the important moments of the wedding.
Vignette Blur
The vignette blur filter is also another fun, easy effect to adding to your wedding photographs. This effect blurs out everything except the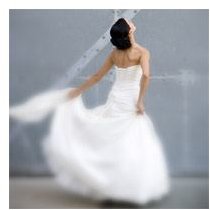 subject, but it also increases the saturation of every color in the image. This creates a vibrant, eye-catching image, which is perfect for displaying moves on the dance floor.
You can do this in Photoshop by following the below steps:
Open you image, and go to the Layers Panel.
Duplicate the Layer.
Use the elliptical tool, and draw an oval around the section that you don't want to blur.
Click on Select and then Feather.
Select a high number of pixels.
Then go to Select and Inverse.
Select Filter, Blur and Gaussian Blur.
Black and White and Antique
Other great filters include black and white and antique. Black and white gives your images a classic look. You can then add a feather or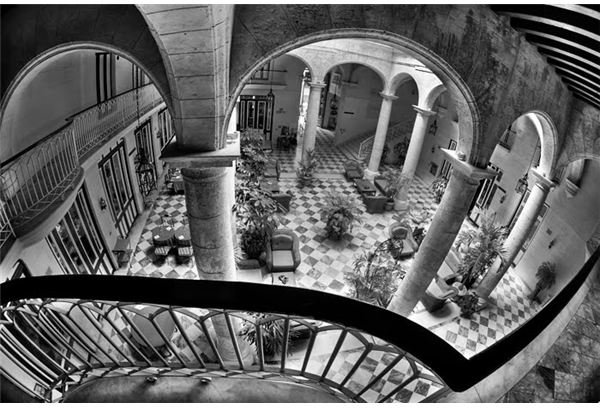 Gaussian blur filter to the image to create softer edges. You can then makes these images have a 3D look if you convert them into HDR images. This involves taking images at three different exposure levels or tweaking them so that they look like they were taken at three different exposure levels. One photograph must be a low exposure, one at middle and one at high. Put the darkest exposure on the bottom, the middle in the middle of the two layers and the lightest at the top.
Antique may be even more fun. Want to make your photographs look as if they are really aged? Then apply this filter, which gives your photographs a black and brownish color tint. This may be just what the doctor ordered if you had an olden days-themed or dress-up wedding.
Blur Filter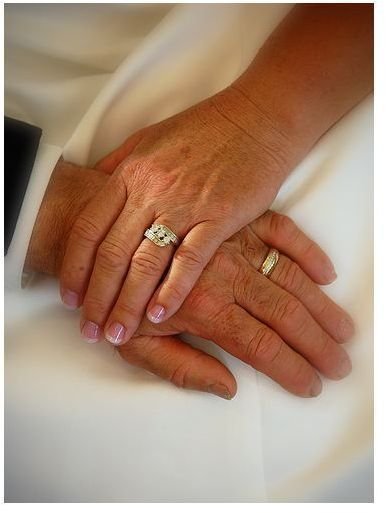 A plain blur filter may also be interesting. You should duplicate your original image, and then apply the blur to the second layer. Change the opacity to about 50 percent or less depending on how blurred you want the image to be. You have different blur filter options so find one that really reflects the look for which you are seeking.
Really experiment with the blur filters. You can find these in nearly any type of program, usually under filters. For example, Photoshop's Lens Blur filter gives your image an almost fun surreal look. Everything in the front of the image will look very sharp, but things in the background will look very far away. This is perfect for the dance floor. You'll get the bride and groom up close and personal, and the rest of the image will have an almost dream-like quality.
Text in Background, River or Canopy
Text boxes are great way to add personal messages, location information or information about what's going on in the photo. Text boxes don't have to be obtrusive. Instead, use a font that kind of blends in with your background and change the location of the text box.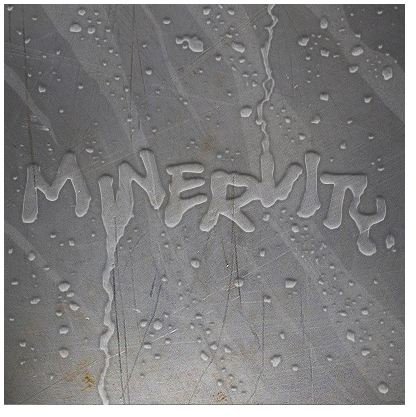 For example, if you took some photographs outside near a flowing river, use a very fluid font, and change the color to a blue. This will make the letters look like they are a part of the river itself. Or, if your wedding took place under a canopy, curve the words so that they look like they are attached to the canopy itself. Most programs have 3D text, including Microsoft Word. Look for one that looks like water or is waver. Simply select the 3D text that you want to use, and give it a lower opacity so that it looks like it's a part of the background. Layer it over your river. Verify that the box is invisible.
Moving Background and Single Color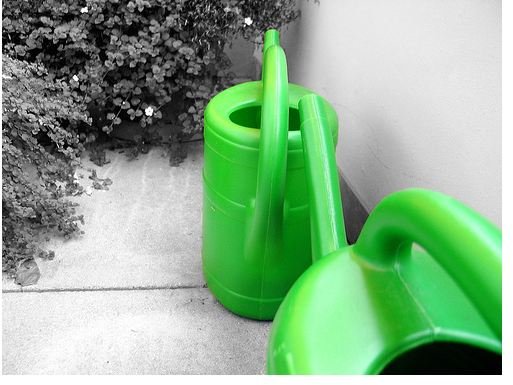 Creating a filtered background blurs everything except a single subject. You can do this with the lasso tool in Photoshop. You background will almost appear to be moving.
You can also illuminate a single object by adding vibrant color just to that one thing. This is known as selective colorization. For example, the bouquet would stand out if it was the only thing with color while the rest of the photograph is in black and white. This is also fun if you add color to the lights on the dance floor and leave everyone else in black and white.
While these are only a few fun ways to edit wedding photos, you can probably find a lot more on the Internet. Or, if you are experienced with photography, you may be able to come up with your own edits that will make your photographs both eye-catching and memorable.
Don't forget to save your work often. You may even want to save changes at different stages. This way if you don't like a particular effect or edit, you can simply revert back to the previously saved version.
References
Rowse, Darren. "4 Easy Photoshop Techniques to Make Your Pictures Pop."
Image Source
Flickr: awshots