Education Needed to Become a Commercial Photographer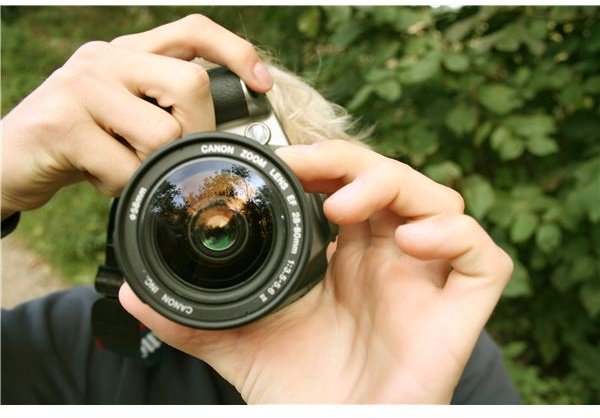 A number of successful commercial photographers achieved their success and popularity because of their years of experience and their natural artistic talents. That combination can be good enough if you want to be an artistic photographer but if you want to get into commercial, industrial, scientific or journalistic photography, you need to know more technical information about all the elements concerning the field, like the required equipment and how light works. Education needed to become a commercial photographer does not need to be a full on four-year course at a university, but that would be very useful.
Benefits of Formal Education in Photography
Most photography course available in art schools, colleges and universities end with a senior project that tests photography skills and knowledge gained throughout the course. This often leads to the formation of a portfolio and this will give you the opportunity to have an organized body of work when you graduate. That means it would be easier to show people what you can do, your artistic talents and your technical skills. Eventually, this leads to an easier time in getting a job.
Doing projects while taking the course can also bring exposure to your work as they are often displayed around the campus where everyone, including professors and experts in the field of photography, can see them. Exhibits are a good way to develop your craft even if they are not located in high end venues, but exposure is exposure. You start small and before you know it, you've graduated with a brilliant portfolio at your disposal. Getting a degree in photography also opens doors to a Master's degree, which can then lead to a teaching position.
What Kinds of Courses are Available?
Generally, you can find courses dealing with photography at most universities that offer art courses. Usually, photography is a major of a Fine Arts course. Topics that are tackled in these courses include digital photography, studio lighting, graphic design, color theory and photography techniques. Some courses even involve marketing and business management. This kind of education can arm you with the proper set of skills to give you the ability to put up your own photography business.
If a bachelor's degree is not enough for you, you can go for a master's degree. It takes an additional two or three years to finish. Students will develop an advanced set of skills coupled with advanced knowledge during these additional years. They will be allowed to develop their own curriculum based on their expertise and interest. This gives them the chance to explore their strengths and get rid of their weaknesses, eventually making them masters in this field. Whether they use this advanced knowledge of photography in business or in the academe as a teacher is entirely up to them.
Where Can You Take These Courses?
The conventional way is of course art schools, colleges and universities. These places can give you a learning environment that would help you develop your creative skills and technical knowledge before you go out to set up your own business or take on photography jobs. One can argue that developing one's skills and gaining knowledge can be achieved outside the academe. That is true but the academe offers one benefit that is hard to find when one chooses to go about it alone, and that is networking. Surrounding yourself with people who share the same interests as well as people who are experts in the field would allow you to gain valuable knowledge you can't get if you are just gaining experience taking pictures at wedding or birthday parties.
If you do not have the time and the resources to invest in several years in school, you can still experience formal education via the Internet, thanks to online photography classes and courses. These online courses may not offer you the same kind of creative and social environment as that of universities and colleges, but it makes up for it in convenience since you do not have to leave your house to learn. There are articles, videos and digital books available as learning materials online and they are always available for you to access.
The Bottomline
Although it is true that the artistic vision and the creative skills required for commercial photography can be developed using one's own experience and self-study, we can't ignore the fact that formal education offers a lot of benefits. Education needed to become a successful commercial photographer involves science, technology, marketing and business management. These fields, coupled with one's creative talent and the love for photography, make up a successful commercial photographer.
References
Photo Courtesy of Morguefile.com / Supplied by Procrastinator