Larry Clark: Photos, Films, Sex & Drugs - A Career Devoted to Recording the Youth Subculture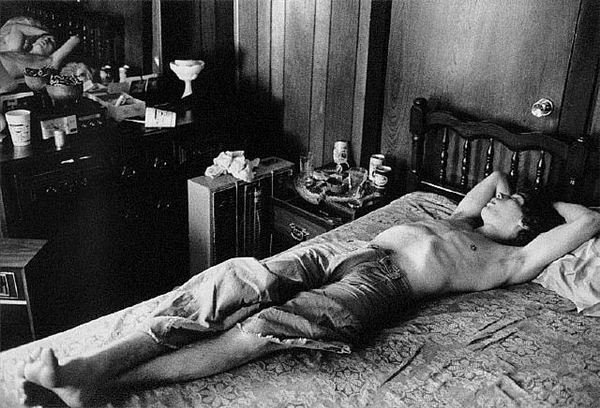 Larry Clark: The Early Years
Larry Clark was born in Oklahoma, America in 1943. Throughout the 1960s Clark shot photos that documented his youth in Tulsa. The photos that he took portrayed drug-taking, teenage sex and violence. His images were taken in black and white, adding to the gritty realism of youth culture in the 1960s. Clark became interested in photography from an early age and became part of the family business, taking baby photographs by the time he was thirteen. Clark was already taking drugs and hanging out with his friends by the time he was sixteen but he always had his camera with him. The images document the ecstasy and agony of drug use and explicitly portray every aspect of his and his friend's lives at the time. These early images culminated in the book "Tulsa" published in 1971.
Clark followed this book by photographing the next generation of teenagers in the book "Teenage Lust" (1983). This book concentrated much more on the sexual exploits of teenagers. It included images of teenage prostitution in graphic detail, drugs and guns. Clark himself appeared in some of the images naked with the teenagers adding to the controversial nature of the imagery. Clark continued with his interest in youth culture with the books "Perfect Childhood" (1992) and "Skaters" (1992-95). "Perfect Childhood" was a photographic essay that examined the effect of media culture on youth and "Skaters" followed a group of skateboarders that met in Washington Square Park, New York. All of his work deals with the identity of the participants exploring dysfunctional relationships with family and friends, sexuality and violence.
Kids and Controversy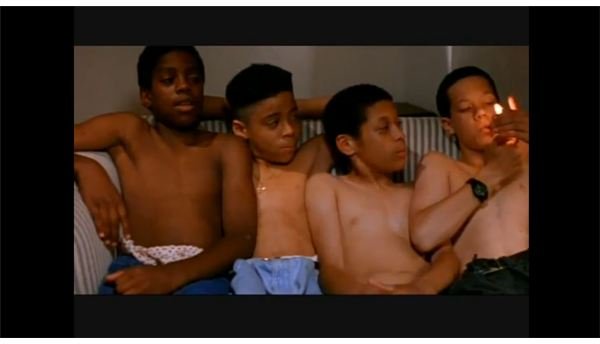 In 1995 Clark made the film "Kids" and this really made his name. Some of the cast of "Kids" were the teenagers that he had photographed in the "Skaters" series. This film was made independently on a low budget and, as with Clark's photographs, graphically told the story of a HIV positive skateboarder trying to sleep with as many virgins as he can find. The gritty realism of Clark's story intends to shock and caused a stir amongst critics who were unsure whether to class this film as art or exploitation. The film included scenes of sex with both pre- and post-adolescent teenagers. The film also included scenes of violence, drug-taking, robbery and discussions about sex.
Clark stated in "The Guardian" in 2011 that his work was not intended to shock: "All my work has been about small groups of people you wouldn't know about otherwise." Clark's film "Kids" is controversial not just because of its content but also because of an older man asking children and teenagers to engage in acts for his films that in any other situation would be either illegal or considered grooming. Clark himself has stated that he handles the situation carefully with the kids he works with and always speaks to the parents about his intentions. The release of "Kids" brought Larry Clark international recognition for both the film and his photographic work dating back to 1971.
Retrospectives and Re-evaluation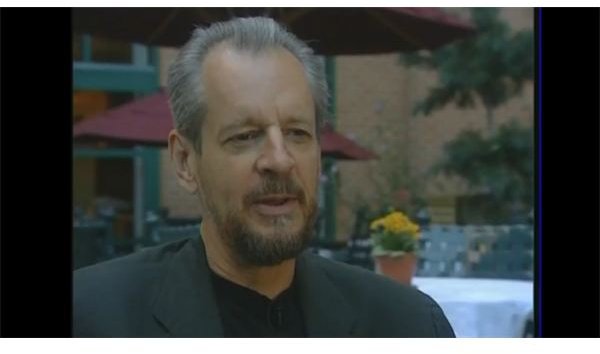 Since making "Kids" Clark has made the films "Another Day in Paradise" (1995), "Teenage Caveman" (1998), "Bully" (2001), "Ken Park" (2002), "Wassup Rockers" (2005) and "Destricted" (2006). All of Clark's films explore the themes of youth sub-culture and are explicit. Clark's films are all independently made as he feels that he would give up control if he allowed Hollywood to make them and this means that his films do not always get the amount of exposure they deserve. A good example of this is the film "Ken Park" which was not shown in the United Kingdom because Clark had an argument with the distributor and punched him in the face.
Clark has recently shown major retrospectives of his photographic work in an exhibition in Paris titled "Kiss the Past Hello" exhibited at the Musée d'Art Moderne (October 2010 to January 2011). The Mayor of Paris banned under 18s from viewing Larry Clark's photographs, deeming them too explicit even though they showed images of teenagers who themselves were under 18 when they were taken. Clark revels in this kind of controversy stating in the Guardian in 2011, "I do Paris and it's crazy time. So it gives me pleasure to know my work is still dangerous after all."
In 2011 in the United kingdom Larry Clark had a retrospective titled "What Do U Do For Fun?" this exhibition includes the photographic works displayed in Paris and shows early images from "Tulsa" to new pieces like "I Want A Baby Before U Die." This new work includes graphic photographs of a close up of a woman's pubic hair with "Larry" tattooed beneath it. Clark's work has enjoyed popularity amongst youths themselves who claim that Clark's films and photographs are "like life" and ring true to their own lives. Larry Clark, even at 68 years of age, can still be controversial and it is likely that he will continue to be for many more years to come.
References
Daily Press: Larry Clark Biography and Filmography
The Guardian, 8th October 2010: Too hot to handle? Larry Clark's controversial photographs
The Guardian, 13th February 2011: Larry Clark: Teenage Rampage
Larry Clark at the International Center of Photography
Image Credits
Image One: David Keith Asleep, Oklahoma City 1975 by Larry Clark Flickr CC
Image Two: Screenshot from YouTube: Clip from Larry Clark Film "Kids"
Image Three: Screenshot from YouTube: Clip from Larry Clark Interview, Toronto, 2002