David Hamilton Photography Style: a Biography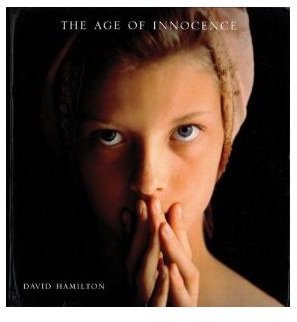 If you are interested in photography, chances are you have already heard the term "the Hamilton look". This is a soft focus style made famous by David Hamilton, one of the most popular and influential photographers in history. David Hamilton photography involves images that have a look that makes them resemble oil paintings rather than detailed crisp photos. Let us take a look at the life of the man who has set artistic standards in the field of photography.
Early Life
David Hamilton was born in London, England in 1933. He studied interior design and architecture. He focused his talents on layout and typography, which were very useful in his job as an art director for Queen, an English magazine. It was during this time when bought his very first camera. As time went on, he began to focus more on photography even as he moved to Paris and took on another job as an art director, this time for Printemps. Eventually, he focused all of his attention to photography.
Early Photos by David Hamilton
The distinct style of David Hamilton photographs set him apart from other photographers. His earlier photos did not garner much outcry from conservatives because the photos were initially seen in native continent where people were not as conservative. His photos featured young girls in different states of undress without revealing their identity. This kind of subject and style combination made his photos considerably erotic but not overly provocative. Eventually, as he became more popular and his works began to spread all over the globe, conservative people started calling it perverse and pornographic especially in the late 1990s. It has even been called child pornography but Hamilton insists that is erotic but not pornographic.
Career
His unique style of photography has been on display in different parts of the world including London, Paris, Tokyo, Hamburg, Milan and New York. He has even had some pieces hanging in Carnegie Hall, the White House during the Clinton era, the Guggenheim Museum, the palace of the Danish royal family and the United States Library of Congress. He has also worked for several magazines including some of the most popular and famous international magazines such as Vogue, Oui and Playboy.
Books by David Hamilton
David Hamilton has published so many books throughout the years at an average of one each year. Some of his most popular works include Age of Innocence published in 1995 and 25 Years of an Artist published a year earlier. As time goes on, his books sell out more quickly. The format of his books have also become more sophisticated, evolving from soft cover books to hardbound coffee table books. With this more elegant design comes a more expensive price tag, but they still sell like hotcakes. This is a testament to the popularity of his works.
You can purchase the Age of Innocence at $169.99 and 25 Years of an Artist at $36.66 from Amazon.com
Other Media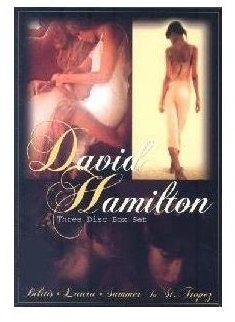 David Hamilton photographs are not just the only pieces of work the photographer has been known for. He has also dabbled in TV commercials and movies. One of his most long lasting tenures outside photography is his advertising work with l'Air du Temps, a perfume from the House of Nina Ricci. His body of work with this product has achieved a legendary status among advertising professionals and art collectors alike thanks to the artful images he produced over the years.
As for movies, he has directed five feature length films that reflect Hamilton's photography style like Laura, Bilitis and Summer in San Tropez. These films directed by David Hamilton focus more on the visuals, which are natural extensions of his photographs. Cinematography and visual style takes precedence over story and dialogue in these films.
You can watch the three films in one David Hamilton movie collection at $59.98, still from Amazon online market.
Influence and Outrage
The David Hamilton photography style is one of the most copied styles in photography. Even amateur photographers emulate the hazy look of his photographs that feature teenage girls that are often nude. This style is executed both in still images and in films. This influence is not the only thing that is inspired by Hamilton's works. It has also inspired outrage as conservative groups protest bookstores that sell David Hamilton books like Barnes & Noble. The San Diego superior court and the Guildford Crown Court have even declared his books as child pornography, making the people owning those books guilty of possessing indecent photographs of children. Other groups and institutions counter these rulings by defending freedom of expression like the National Coalition for Freedom of Expression, American Civil Liberties Union and Institute of Amendment Studies. This goes to show that David Hamilton is not just a force in photography in film, but also in the subject of civil liberties.
References
25 Years of An Artist - Amazon
David Hamilton Collection - Amazon