Creative Photography Ideas of Children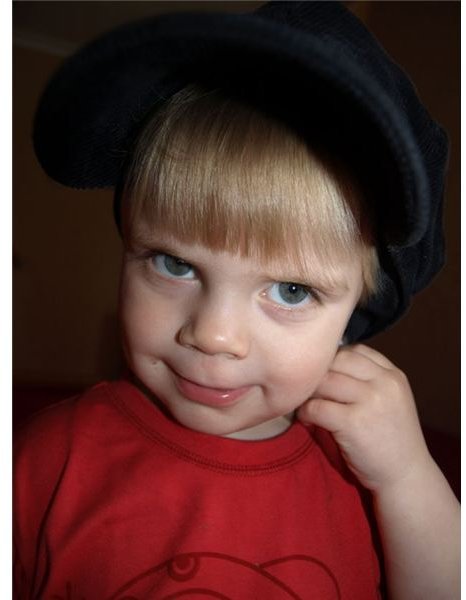 Photographing children creatively is always a challenge. Children tend to move fast and will not necessarily sit still. To take creative shots of children, there are several methods that you can employ for clear and impressive images. Children embody life and wonder at the world around them, and this makes them interesting photographic subjects. If you can capture a child's sense of discovery and curiosity you can make breathtaking images. Here are a few creative photography ideas of children that you can easily employ.
Make it Natural
If you have a DSLR camera, affix at least a 40 to 150mm lens onto your camera. By using a longer lens, you do not have to be too close to the children. This means that they will free to play naturally. If you have to get too close to them, they will either want to touch the camera or they may start making silly faces and want to see what they look like on the screen. Sit away from the children where you are not directly in their line of vision. Also make sure that you are quite low down. You want to get a natural pose of the children playing and if you are above them you will not clearly get their faces. Zoom in so that you get a nice, tight shot of just them and the object they are playing with. Go in close so that the portrait is intimate, and you really get the expression on their faces. If you are unsure of the right settings for your camera, it is best to use "Portrait" in scene modes. Using this setting will set up the camera according to your light conditions.
Catch Them in Action
Taking a shot of children running about or on a swing in a playground is a little more challenging, but if you put to use your shutter speed function on your camera you can really get a dynamic shot. A faster shutter speed setting will "freeze" the child in motion, and you will get a clear shot of them jumping, skipping, swinging or running. Try setting the camera at around 1/500th of a second and reduce or increase depending on the shots that you are taking. If you want to get a little bit of motion blur, then set your camera to a lower shutter speed. Try around 1/50th of a second to start. Experiment with different shutter speeds to see the varying results.
.
Be Prepared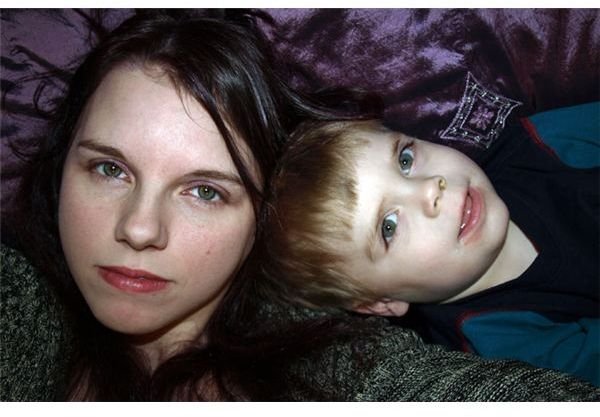 Another good photography idea; if you are looking to get a specific shot of a child or children, and you need a certain, set up then all the camera equipment, lights and scene prior to getting the children in the room. It is always better to set up age-appropriate toys and equipment that will interest the children you are going to be photographing. You do not want boredom to be the expression on their faces. Be prepared to guide the scene - perhaps by asking the children to show you how something works. Interacting with them and talking to them works better than simply asking them to pose. When posing, children will generally look quite stilted as opposed to when they are being naturally animated. Get in close again, but this time vary your angles. Try some pictures from above by hanging something from the ceiling and then asking them to look at it, or get them trying to reach it. Lie on the floor and try to get somewhere so that you are looking up to them. This will give the impression that they are larger than life in the final image.
Using Camera Modes and Color Filters
Use your scene modes. If you have a "sport" mode, or something similar, use this to capture children when they are moving about and playing. This will "freeze" the child in action without you having to manually adjust your camera settings. Another good idea is to use color filters these are sometimes already in the camera modes; if not you can buy them to attach to the lens. Color filters will add a subtle color over the image. For instance, if you use an orange filter, this will instantly warm the image and make it look more inviting. You can also experiment by setting your camera to black and white, or sepia mode, as both will lend different qualities to the image. Dress the children up in their best clothes and get the family to pose in a more formal way and use the sepia mode. This will give your image a real old-fashioned family portrait feel that will be different from your usual shots of your children.
Important Notes on Images of Children
When taking images of children, it is important to remember that if they are not your children, you need permission from a parent. If you intend to use those photographs commercially, you will also need to get a model release form signed by a parent. Once you have the images of your child or other children, think carefully before placing children anywhere online. If you want to put them on a photo sharing website, you should ensure that your privacy settings are correctly set and that you know exactly how those photos will be shared online.
The most important message with child photography, is to have fun with the imagery and don't be afraid to experiment. Take the child's attitude and get curious with your camera.
Do you have other creative photography ideas of children? If so, be sure to visit the comments section below.
References
Photoble: https://www.photoble.com/photography-tips-tricks/10-tips-on-how-to-photograph-children
All Things Photography: https://www.all-things-photography.com/the-natural-approach.html
Kelby, Scott. The Digital Photography Book. Peachpit Press, 2008
Images
Image Credits: Copyright Zoe Van-de-Velde 2011