Tips for Coming Up With Cool Backdrop Ideas for Photography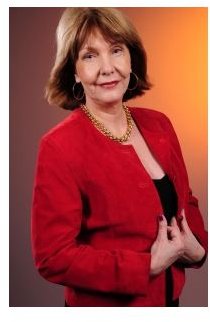 Photography Backgrounds
Portait photography is often a type of photography that can look dismal and conventional, largely because it is one that most people experience intimately in their life. Though the way the image is composed, as well as its color and lighting, can play a large part in creating an interesting photo, in the end a great photography background can really end up building the foreground image and allow it to become quite memorable. Here are a few cool backdrop ideas for photography that you can use in your portraits.
Developing the Concept
When you are trying to think of the background you want to use for your portrait you have to consider the purpose of the portrait, the style of photography that is being used, and the subject of the photo. The presentation of the photo cannot be fragmented by a backdrop that is out of place, especially in the colors, depth, assumed location, and association with the subject. Even if it is a cool backdrop idea for photography on its own, that does not mean that it is going to fit your situation.
A good example of this is a photograph of a singer for the album cover. The backdrop needs to reflect an entire stylaistic presentation that is reflective both of the identity of the artist and of the album. If it is darker sound then it will not be good to use a bright pink backdrop, nor will it work to use a bright image of Americana. The main element here is that the choice needs to be motivated by the rest of the elements in your portrait.
Locations
Though it may sound redundant, your portrait photography is actually going to be in a location. Part of selecting a location as a choice for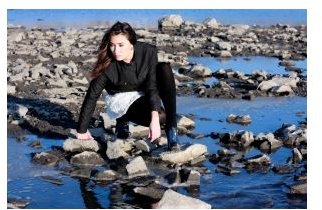 the background means moving the subject out of the convenience of a more mundane location and orchestrating the presentation of one that is in line with the developed concept. What this means in this context is to use a location that can both exist on its own merits in a photograph and will support your main subject, which is the focus of the portrait.
Often times an open landscape, ocean, or some type of nature scene can achieve what you are looking for. More often than not, something that simply has an appropriate color palette will be used and may not even be in focus. Since portraiture is usually done on minimal budgets this usually tends to be scouted locations that are close for both subject and photographer, which tends to mean aesthetic locations in your own community.
Focus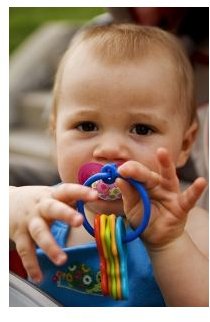 Often times cool backdrop ideas for photography do not just include taking a backdrop as it is, but instead involves how you approach it when you are photographing a subject. The problem with many backgrounds is that they will end up overpowering the foreground image, drawing the attention of the viewer away from the primary subject. This is going to be especially true with legible text, strong line based patterns, overly bright colors, and interesting objects. These all may end up having a color and texture that you want, but to include them as is would render the image too complicated.
To deal with this you want to utilize two methods: distance and soft focus. You want to create a depth of field that would then allow you to bring the subject forward while leaving the background just slightly out of focus. You can also create a much stronger key light on the face of the subject and use a very soft, or diffused, light on the background so that it is not quite as strong.
References
Photos: Royalty Free Images from Sxc.hu.
Baby With Blurry Background: https://www.sxc.hu/photo/1316902.
Business Woman Colorful Portrait Background: https://www.sxc.hu/photo/1342188.
Woman Posed With Beach as Backdrop: https://www.sxc.hu/photo/1317164.
Source: author's own experience.
This post is part of the series: Photography Tips and Tricks
Here are different articles that deal with specific types of digital photography.