List of Photography Background Software Applications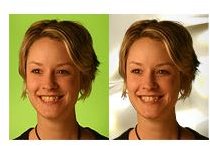 Image background software applications are simply photo editors that focus on applying or changing backgrounds of photographs. This is especially useful for studio photos with bland backgrounds or for photos where some cropping need to be done.
Primatte Chromakey
This software plugin started out as a handy tool for TV and film applications. Now, it can also be used by photographers in this version of the software that is aimed specifically for photography that involves green or blue screen backgrounds. It includes several tools for background customization, background color setting and transparency control. It is capable of letting you to preserve the transparency of photo details that involve water, smoke and hair. It integrates smoothly with Photoshop so you do not have to worry about switching between programs manually. You can purchase this from Digital Anarchy for $199.
Green Screen Wizard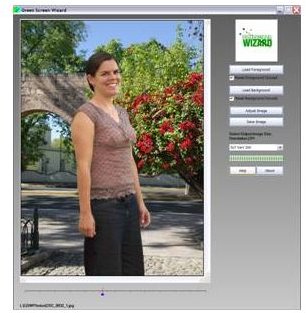 This green screen software is one of the most popular green screen solutions for photographers. It includes all kinds of digital backgrounds like nature backdrops and magazine covers, giving you a wide range of stylistic choices when applying backgrounds to your photos. It can also be used for applying backgrounds to videos so it is a complete green screen package for professionals and amateurs alike. It also features an image editor with a lot of editing tools. You can buy it for $128. You can also purchase a collection of 120 backgrounds and other graphics for $69.95.
InstantMask Pro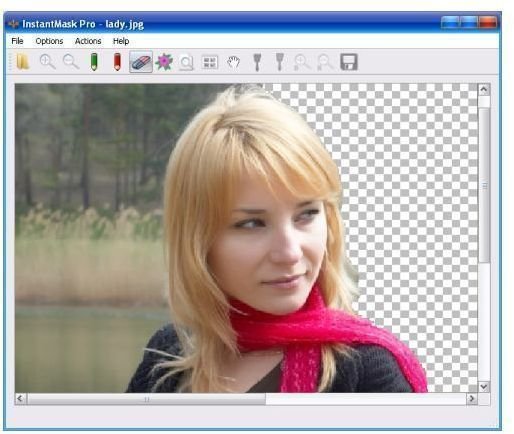 If you want your background software for photography simple and easy to use, InstantMask fits your needs. You just have to load the image you want to edit, mark the foreground and background areas and you are done. This is a pretty basic way for removing backgrounds. You can leave the background transparent so you can work on your image more using other image editing programs or you can apply a background using this software. This is ideal for beginners in image editing or photographers who need simple image editing or background applications. You can buy it for $29.95.
Backdrop Designer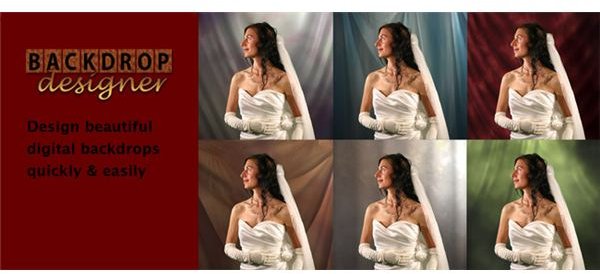 If your primary image editor is Photoshop, you will find this plug-in very useful especially if you want to apply stunning backgrounds on your photographs. It includes over 900 pre-made backgrounds. If that is not enough for you, you can also use the plug-in to customize your own backdrops. The backdrops are resolution-dependent, which means it will match the resolution of your photos to give them a smoother look and a seamless quality. You can purchase it for $199 but you can try it out first for free.
Photo Crop Editor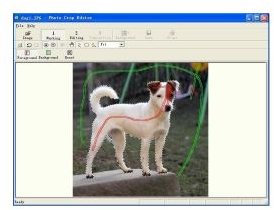 This is another straightforward tool for cropping photos or cutting an object from a picture and superimposing them onto backgrounds images. It has a minimal number of tools for cropping, applying backgrounds, saving and printing. It is ideal for beginners or people who simply want to crop photos and apply backgrounds. You can try it for free and you can buy it for $25.95.
Conclusion
These photography background software applications range from beginner grade programs to professional grade applications. They are all designed to make applying backdrops easier and more efficient for both business and personal applications.
References and Image Credits
Primatte Chromakey, https://digitalanarchy.com/primatte/main.html
Green Screen Wizard, https://www.greenscreenwizard.com/
Instant Mask Pro, https://clipping-path-studio.com/instantmask-pro/
Digital Anarchy Back Drop, https://www.digitalanarchy.com/backdrop/main.html
Photo Crop Editor, https://www.ifoxsoft.com/quicksnap.html