How to Send Pictures to a Professional Photography Gallery for Representation, Display, and Sale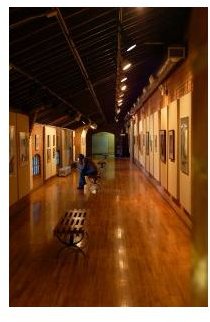 Photography Professional Gallery
Professional photo galleries, whether digital photography galleries or otherwise, are places where photo artists display and sell their work based on its own merits. This is a standard process for fine art photography, where the photographic work is the focus rather than the context it is presented in, such as photojournalism or advertising. Galleries are often the assumed place for artists, but they are also businesses that require professionalism if artists intend to have their work shown. If an art gallery has accepted your work for representation or display as part of a show, getting them there appropriately is vital. Here is a look at how to send pictures to a photo gallery for professional display.
Preparing Prints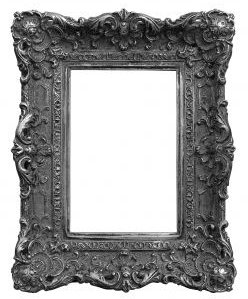 Gallery represented photography works different from many types of other digital photography professional gallery settings in that you have to represent your work as an original piece that cannot be reproduced, as is much of the expectation for fine art photography. This is essentially impossible for photography, but there are measures that will make it appear as such for collectors. This is especially true in a personal gallery, although your overhead may be more.
Print the photo on stock and in a format that is unique and relatively expensive, which adds to the notion that it is an original piece. Sign and number the work, which indicates that it is part of a limited series. These things are going to be your responsibility and not that of the gallery representing you, so make sure that your work is identifiable in its purchasable form before the gallery receives it. Part of determining how to send pictures to a photo gallery is about establishing how you want the photo to appear, so carefully consider the frame, where you want to sign the work and how you want it printed. Do not worry about the cost of actually producing the final product, since you will add this into your price.
Pricing
Setting a price for your work is difficult. You want to negotiate for the money you believe it is worth against what the market will pay for it. If you do not have a professional name, you cannot expect an unreasonable sum and you can expect far less for photography work than you can for paintings or other types of fine arts.
Calculate a few different things when putting together the price. Think about the price of the equipment you used, or at least the percentage of that total price that your work represents. Consider the time it took you in active shooting and photo editing to create the final copy. This is the main place where you will receive a profit from your work, so it is important to price your hourly rate high enough so that selling limited pieces of work will be profitable. Include any other expenses incurred when shooting as well as the cost of printing, framing, and sending pictures to the photo gallery. If you are showing in a personal gallery run by you, include the actual price of the location you are renting.
Physically Sending the Photos
One of the most important aspects is the physical conveyance of the photos. The gallery will usually provide specific instructions on how to send them. When possible, bring them yourself or use a courier service to hand deliver the work. If you have to mail or use a similar service to send the photos, protect the work with a focus on defending the frame. Unlike paintings, the photo print is technically not an original work, yet it still costs money to produce it. Make sure to use bubble wrap and other protection. Treat it as an incredibly delicate item, making sure that the service you are using can insure the item for the value that you have ascribed it during pricing.
References
Photos: Royalty Free Images from www.sxc.hu.
Source: author's own experience.
This post is part of the series: Professional Photography
Here are articles concerning professional photography.