Photography Project Ideas: Look at How to Develop Your Own Creative Photography Projects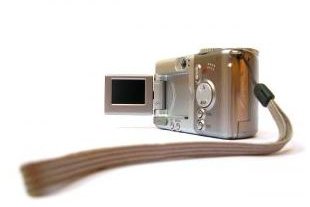 Creative Photography
So much of digital photography today focuses only on the technical side of the photographic process. What types of lights to use, how to apply the correct aperture settings, and how to replicate the common images that they see online. Instead, creative photography is much more satisfying for newcomers since photography is at its fundamental core a creative art form that can be used just as much as a tool of personal reflection and commentary as it can a record keeping device. Here are a few creative ideas for photography projects that do not require you to go to great lengths, especially since much of what you need is already around you.
Location Photography
The first thing that you should do for creative photography projects is to take an assessment of what you have in your area. In general, location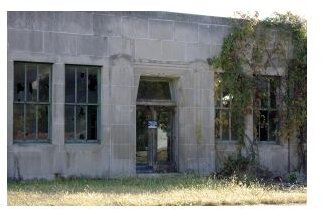 based photography has always been a great starting place to go when developing your own projects. Urban photography, for example, has existed since the industrial revolution because of the varied social, cultural, and physical landscape that had developed. This acts as the beginning for developing your own photography project that can then use this premise to bring out the focus of your own creative expression.
A good example of this is using a location with personal significance for you to develop a creative photography project based entirely around memory, history, and revelation. You can return to a childhood home, or a similar location, and try to recapture old memories while re-establishing the location in a new context.
Fine Art Photography
The concept of fine art photography is one that is developed purely out of creative photography, mainly because it is the creation of images that exist as items of worth on their own and not because of their association with something else such as advertising, portraits, or wedding photography. Here you develop a conceptual piece and use the photographic medium to realize your concept, which can range from a more abstract art piece to one that is simply aesthetically focused on capturing images in a specific format.
Fine art photography actually takes on multiple forms, from abstract photography to constructed image photography. Instead of using an old pattern to start from when developing your photography project idea. What you should do is draw in the different elements of your own creativity, such as your feel for aesthetics and ideas or emotions you want to explore, and from there bring together concepts about execution. This can also allow you to move beyond the standard technical ideas such as shutter speed, ISO, or proper lighting. This is also useful if your work is meant to draw attention to its form and processes.
Monetization
The creative process often comes out of boundaries and limitations, and the most striking of these are financial ones. Though creative photography is meant to be first and for most an art form, it is important to be able to make a living when you are working on these types of photography projects. One way you can break this down is by where you think you can monetize your project, and this can help you get an interesting angle on the ideas you already have.
An example of this would be directed your work toward a specific type of art gallery, which may then represent your work to possible collectors. You could create a series that would best fit this gallery, or a few galleries, body of work or what they have been successful with. This does present a limitation, but allows you to stay in the world of fine art photography.
Another way to look at this would be in terms of photojournalism. Your work may be around a series of live events, real characters, or simply the area that you live in. If you have a variety of different ideas that you are working with, you may decide to curtail to one so that it may be able to be sold individually to go along with news and magazine articles that are being published in a similar time frame.
References
Photos: Royalty Free Images from www.sxc.hu
Source: author's own experience.