Top Five Fast Motion Photography Software Programs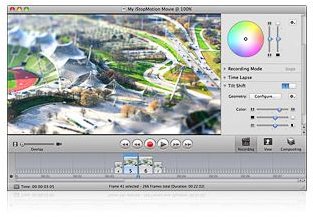 Photography Fast motion software lets you record series of frames and still images that it can then turn into a time lapse video. This kind of software usually uses web cams and digital video recorders for recording the frames.
iStopMotion
This is an application that is designed primarily for stop motion animation. However, with its input options that it uses for stop motion tasks, it is also capable of using data it captures and imports from devices such as digital cameras and digital video cameras in the creation of fast motion or time lapse videos. All the effects, filters and various tools like color correction tools that the software uses for stop motion animation projects are also available to be used in fast motion projects. You can buy this versatile piece of software for $49.
Movie Salsa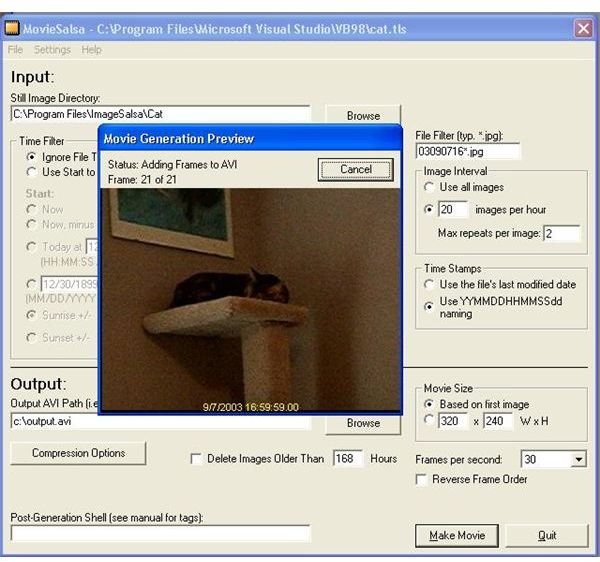 This seemingly simple program does not look like much thanks to its pretty basic user interface, but it can do a lot to help you create fast motion or time lapse videos. It can accommodate an unlimited number of images per video clip so you can create a time lapse video of any length you desire. You can change the frame rate of your video that ranges from 1 frame per second to 60 frames per second. You can set different kinds of options with it like automatic deletion of old images, setting the number of images taken within an hour, setting the time stamp for images and more. You can purchase this software for $19.95.
Flix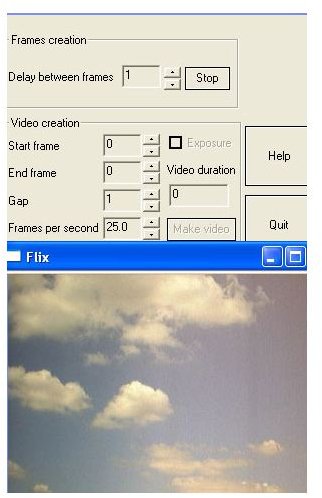 Whether you are using a web cam or a digital camera, you can set it up with this software to capture images in a time interval of your choosing. It can be every few seconds or ever few hours. The captured images are then easily merged to form a time lapse video. This application is always being updated and most of the updates are based on user feedback, so if you encounter some problems with it, there's a big chance that it will be fixed soon. You can download a trial version for tree. If it is to your liking, you can buy the full version for $10.
VideoVelocity
This program is designed to be easy to use with its simple yet elegant user interface and powerful yet easy to understand controls. It can work with any kind of web cam or digital video camera, and it is even capable of capturing images in 1080p full HD. You can start it up and use the default settings for a fast and easy recording session or if you want more precision with how images are taken, you can play around with its settings. You can adjust the resolution of the video, the frame rate, capture interval and time stamps. You can even automate it using the built-in command line feature that you can use with your own scripts. If you just want the basic functionality, you can download it for free. For full HD recording, you can buy the full version for $21.
Time Lapse Recorder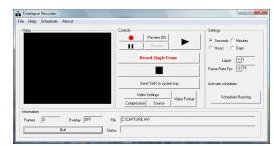 This piece of time lapse software has all the basic features you need to capture time lapse videos. It also has a built-in video player so you don't have to open another program to view what you have just created. Several recording options are available in this application such as the interval of recordings per day and how they are saved. You can download this from CNET.
Conclusion
These fast motion photography software applications are specifically designed to make things easier for you in terms of capturing frames of time lapse videos. All you need is a computer and a recording device like a web cam or a digital video camera and you're all set.
References and Image Credits
Boinx, https://boinx.com/istopmotion/overview/
Image Salsa, https://www.imagesalsa.com/MovieSalsa/
Nimisis, https://www.nimisis.com/projects/flix.php
Candy Labs, https://www.candylabs.com/videovelocity/
CNET, https://download.cnet.com/Time-Lapse-Recorder/3000-13633_4-10611797.html