Learning Digital Photography: Wedding Photography Home Study Course DVD Programs

Home Study Course DVD
Digital streaming video and readily available DVDs have made the idea of home education a much more practical endeavor. Instead of having to enroll in a local college or educational institution, you can learn simple skills through home study courses that work around your schedule rather than making you jump into the rigors of an academic system. Photography is one of the best representations of these home study courses, since using a DVD allows you to have a visual representation of the camera, the situation and the technical creative negotiation that goes with this. Elegant wedding photography is just as much a learned skill as it is a creative outlet, and there are plenty of home study course DVD packages available to help you get this skill together.
Digital Photography Home Study Courses
If you are looking for a wedding photography home study course DVD package, you may still want a standard digital photography home

study course to get you started. The New York Institute of Photography offers three great digital photography home study courses that mix the DVD element with booklets for training as well as audio CDs and different projects for you to complete. You can use this method to study basic digital photography, a "complete" program in professional photography, or Adobe Photoshop for professional digital photographers.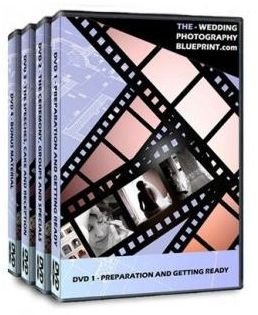 There are also many options specific to wedding photography. Since wedding photography is a professional application, you may want to find a program created by an experienced professional. Wedding Photography Blueprint outlines every possible situation for wedding photography, taking you through both the ceremony and the reception. This is one of the most complete wedding photography home study course DVD packages, with sections on whether to use flash, shooting portraits, photographing the cutting of the cake, selecting the best camera settings and many other topics. Additionally, it includes a number of extra features such as audio interviews.
Go Beyond
So much of wedding photography can only be learned by experience that you cannot obtain a complete education from a wedding photography home study course. This does not mean that you should go into wedding photography with no practice, but it does mean that you need to acquire some experience before you can ever become a professional.
In terms of learning digital photography itself, you need to experiment and get creative. Otherwise, you are not going to have an intrinsic feel for the photographic process. Augment your educational process with independent photographic process. When it comes time for your first wedding, you are going to have to jump in and shoot. In these situations, you should try out your wedding photography in support of another photographer or at a wedding for family and friends where there are no financial stakes involved. While this type of experience is going to transition you into the role of a professional wedding photographer, a wedding photography home study course DVD package will get you started.
References
Source: author's own experience.
Photos and product information: https://www.weddingphotographyblueprint.com/, https://www.nyip.com/.
This post is part of the series: Learning Digital Photography
Different articles to teach you about, or inform you about educational opportunities around, digital photograpy.