Digital Photography Profession: High Fashion Photography Tips & Techniques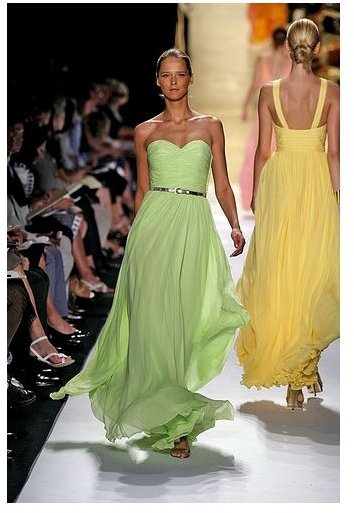 High Fashion Photography Overview
High fashion photography involves showing off clothing in the best possible way. But, there's more to this photography than simply fashion some photographs of clothes. You have to also deal with the models in the clothing, their makeup and the mood of the shoot. You have to give the client what they want, even if they don't know exactly what they want.
Prepare for Your Shoot
You are going to be working with a certain model or group of models and clothing. Always try to get a peak of your models and clothing way before the shoot. This helps you come up with your vision of how you want the shoot to go. Always prepare long before the photo shoot. Have everything setup before you shoot begins.
You only have a limited time to capture the photographs, and you also have a deadline. Know what your models' schedules are like and pick a day when they can all be there if you are working with different models. If you don't plan on shooting the models together, it's still easier to have them come all at once so you can quickly get through the shoot.
Know the story that you want to tell, and tell the models how you want them to look and act. Think of the models as actors and yourself as a director.
Lighting and Angles
Experiment with camera angles. Oftentimes, the closer that you get closer to the model, the more detail that you see. Play with your model's posing, and take some casual shots. Sometimes a model taking a break shows off the clothing better than the posed photographs. So, say that you are taking a break, and just keep shooting with the shutter release. You never know what you'll see.
Have fun with lighting. While most people know the lighting rules, it's OK to try something new. If fill light on the face is just not giving you what you want, try side of backlighting.
You need a studio with different lighting, props and background. But, don't be afraid to step outside of the studio and try something different. For example, if you are taking photographs of summer dresses, make the scene interesting by photographing the models at the beach, amusement park or park.
Capturing the Mood
Know the mood that you want to create and stick with it. Oftentimes, the clothing will tell you what the mood should be it. As in the previous summer dress example, you know that the mood should be fun and light. A little black dress could evoke scenes of a nightclub or formal event. A wedding dress needs a combination of somber and happy.
Final Tips
Don't be afraid to make a few mistakes when trying something new. You may find something that you really like. Do a little homework beforehand, and look at what the work of other photographers in your industry. Touch up minor mistakes in post-production. But, get the product to the client as quickly as possible, and don't miss your deadlines.
References
Rowse, Darren. "7 Tips from Professional Fashion Photographer Adriana Curcio", https://www.digital-photography-school.com/7-tips-from-professional-fashion-photographer-adriana-curcio
Photographers.co.uk, https://www.photographers.co.uk/html/fashion-photography.cfm
Clared23, https://www.flickr.com/photos/clarice77/1452469071/sizes/m/in/photostream/