Best Five Photography Client Management Software Programs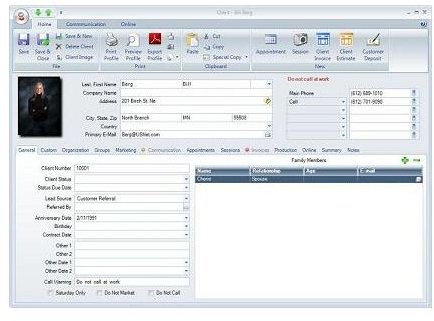 Photography client management software keeps everything organized for you in terms of the business side of your studio. It makes doing things more efficient, giving you more time to concentrate on the actual photography side of your business.
StudioPlus
StudioPlus is one of the leading studio management software company who bought out PhotoOne, another popular customer relationship management software for portrait and wedding photographers. The merging of these two companies promises their clients more powerful, innovative and the best online business management solutions with excellent customer service and technical support for a successful photography business. StudioPlus includes schedule management, presentation, invoicing, real time reporting, marketing plan and tracking, profit and marketing analysis, and more. From managing client information to accounting tasks, this software handles it all, making it a complete solution for photographers no matter what size of business they are running.
You can download a StudioPlus 2010 single user express edition for free and later you may upgrade to standard edition for $995 or professional edition for $1,695.
SuccessWare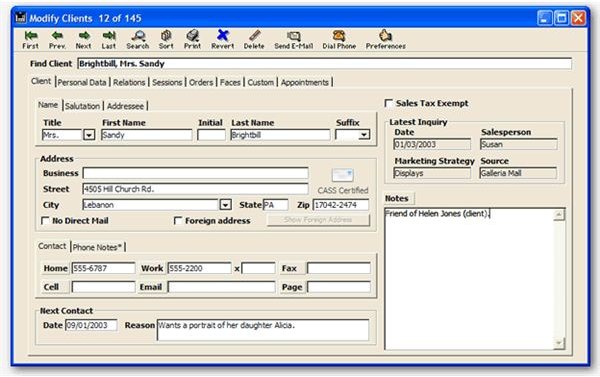 This is a complete studio management software for photographers. For client management, it has a powerful module that lets you import client information from other pieces of software, manage client information, print client information, automatically contact client via a compatible Hayes modem, search clients and more. Aside from client management, this software is also capable of direct mail, expense tracking, financial tracking, order tracking, inquiry tracking, scheduling, reporting, session tracking, prospect tracking and vendor tracking. This is ideal if you have a large sized studio with several employees. The software gives different kinds of privileges to different people so you can have your employees use the software without letting them have access to certain features. You can purchase it for a single user for $1,495.
The Studio Assistant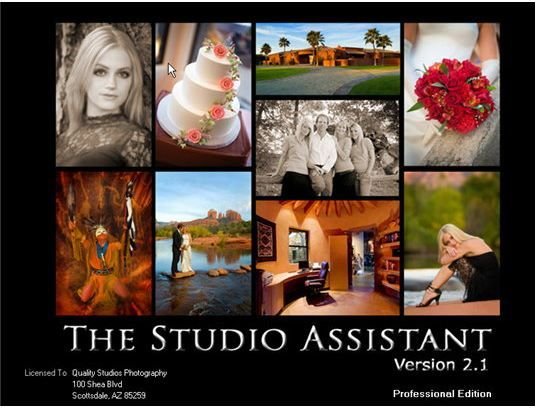 The Studio Assistant offers scheduling and customer tracking features that make studio management tasks easier and more efficient. It features a powerful client search capability, a flexible invoicing and billing tool, revenue and marketing tools, contacts management tools and time management tools. It makes handling and accessing client information easier, as well as session management. You can get it for $299.
MindBody Photography Studio Management Software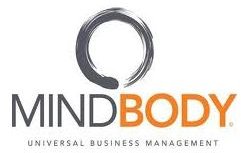 This software lets you send automatic emails and text messages to clients to give them updates on their orders or simply to welcome them into your business as new clients. It even has a rewards feature that let you give reward points to clients that they can use to avail of your services. This feature gives you the chance to retain your customers and to inspire customer loyalty. You can also give online access to your clients so they can manage their own accounts, letting you exert more effort in keeping their records up to date and giving them the freedom to manage their own accounts. This software takes extra steps in helping you build wonderful relationship with your clients. You can avail of this for $45 a month for a single person.
ShootQ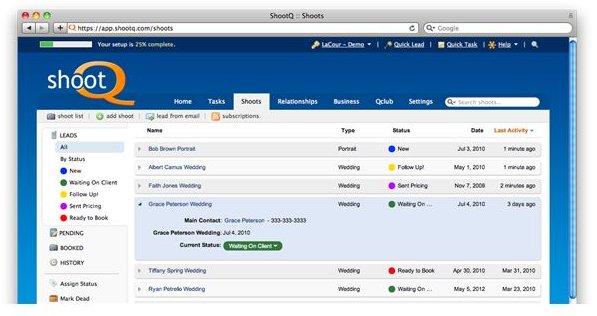 ShootQ lets you manage your leads efficiently, making the generation and tracking of leads easier and faster. This involves collecting information about and communicating with your clients with ease. It lets you easily give out your pricing details to your clients and it makes contract signing easier thanks to its online booking and contract signing features. Everything is easier with this application, giving you the chance to concentrate more on the actual photography side of your photography business. You can get the Startup package for $39.95 per month, the Studio package for $59.95 per month and the Hub package for $79.95 per month.
Conclusion
These five photography client management software are your best choices if you want your photography studio business organized and running efficiently. Some of them concentrate more on client management while others offer the whole studio management experience. It is up to you to determine which set of features is right for your needs.
References and Image Credits
Studio Plus - https://www.studioplussoftware.com/index.html
SuccessWare - https://www.successware.net/client_features.html
The Studio Assistant - https://www.thestudioassistant.com/studioassistantexecutive.htm
MINDBODY Online - https://www.mindbodyonline.com/en/products/photography/staff-and-client-management
ShootQ -https://web.shootq.com/why