Top 10 Photoshop Elements Plugins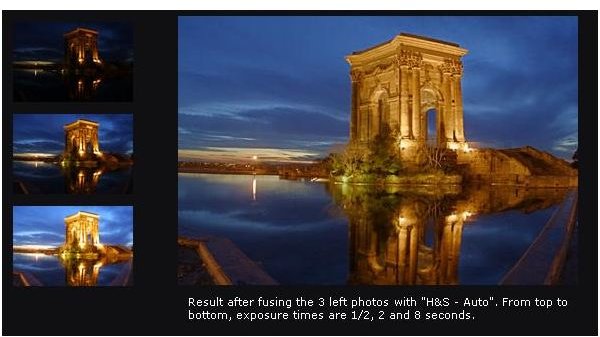 1. Alien Skin Image Doctor
I would begin my list of Top 10 Photoshop Elements Plugins with the one I find most indispensable. Alien Skin Image Doctor is an extremely powerful retouching tool, which complements the features of Photoshop Elements perfectly. It can repair a range of images - remove blemishes, unwanted clutter, retouch face close-ups and portraits as well as remove dust or scratches from scanned prints. Read a review of Image Doctor here.
Price: $199
Also for: Mac OS
2. Photomatix HDR
Photomatix HDR is by far one of the most superlative tools for HDR imaging, with tone mapping features superior to all other HDR
software out there. For more details, read a complete review of Photomatix HDR. This plugin gives the best of both worlds, as you can get the power of Photomatix HDR right within Photoshop Elements.
Price: $119
Also for: Mac OS
3. ReDynaMix HDR
Unlike other HDR tools that require you to shoot multiple images at different exposures to create an HDR, ReDynaMix creates an HDR-like effect from a single image. It is simple to use, and is good enough if you don't have multiple images to create your HDR from.
Price: $16
Only for Windows
4. Altostorm Rectilinear Panorama
Altostorm Rectilinear Panorama is a unique plugin that would be highly appreciated by those regularly shooting panoramas. Often, in spite of one's best efforts, certain distortions, such as perspective distortion or geometric distortion creep into panoramic shots. This nifty plugin can be used to rectify these and other distortions.
Price: $69
Only for Windows
5. Noise Ninja
Noise Ninja is truly the gold standard for removing noise from digital images. Be it noise due to haze or high ISO, Noise Ninja provides a twofold improvement in image quality. Unlike other similar software, Noise Ninja does not soften images and preserves detail. Enlargements made from images processed using Noise Ninja too are much smoother and less pixelated. There is also a batch processing option to cut off manual labor. This is a highly recommended plugin.
Price: $ 44.95
Also for: Mac OS, Linux
6. Portraiture
Portraiture is a very useful plugin if you often shoot close-ups and portraits. It has a powerful algorithm to smooth out skin imperfections while preserving texture and color. It can also selectively smooth skin tone while sparing the rest of the image. Multiple presets help reduce the learning curve.
Price: $199.95
Also for: Mac OS
7. AKVIS Chameleon
AKVIS Chameleon is a plugin that removes the hard work out of altering backgrounds in images. Even roughly cut and pasted images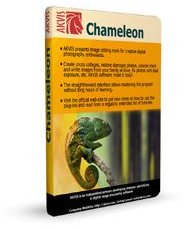 are blended beautifully into one another, with the software taking care of the color range and object borders.
Price: $230
Also for: Mac OS
8. AKVIS Decorator
AKVIS Decorator is a cool plugin that allows one to alter the surface of any object. Results are quite realistic and accurate. This is one plugin that lets your creativity flow unplugged!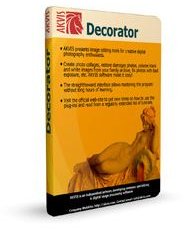 Price: $54 (Home), $82 (Business)
Also for: Mac OS
9. Pearly Whites
Another unique plugin that does a specific job, and does it well, Pearly Whites is used to automatically brighten and whiten teeth in photos. Its algorithm is programmed to detect white elements surrounded by flesh tones, and can hence also be used for whitening sclera of the eyes. Batch processing is supported.
Price: $49.95, Free to try
Also for: Mac OS
10 Alien Skin Blow Up
Though I'm mentioning this at the end of my list of Top 10 Photoshop Elements plugins, it is by no means lesser in importance to the others. Any person reasonably involved in photography would know that resizing an image for printing involves a host of steps - getting the right DPI, correct aspect ratio and accurate cropping. Many-a-times, one frustratingly discovers the image size has reduced substantially one the cropping is done and a large size print would ruin resolution. Here's where Blow Up comes to the rescue. It converts the pixels on the fly to a vector representation and helps create much larger images without pixelation, blurring or loss of resolution. There are a host of presets and a batch processor built-in, which further simplify the job. Highly recommended.
Price: $249
Also for: Mac OS
References
Image Credits
Photomatix - https://www.hdrsoft.com/examples.html
AKVIS Chameleon and AKVIS Decorator - Product Website: https://akvis.com
Disclaimer: Prices are subject to change. Kindly consult the product website or a vendor for latest prices.