Take Better Pictures by Looking at Photographs Taken by Other People on Websites like dpchallenge.com - Digital Photography Tips to Help the Beginner Photographer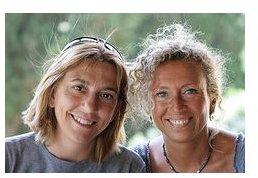 A Snapshot and a Great Capture
There is a world of difference between a snapshot and a great capture; not that there is anything wrong with snapshots. Indeed, some are superb images in their own right. However, to achieve something which you and others will want to look at over and over again, a little more brain juice is called for.
Although this article is aimed more at digital SLR users, the tips you will read here can help anyone with any kind of digital camera to create more visually appealing images.
Initially you will have to think before you shoot, but after a while you will find you start applying the tips here more or less automatically. Indeed, by applying the tips in this article you should find that your photography will begin to take on a new dimension.
Reading Images
The first thing you need to do is go look at some photographs.
A great place to see lots of images is dpchallenge.com. This site is a fabulous resource for digital photographers wishing to take their photography to a higher level. Why is it so great? Well, dpchallenge runs a lot of interesting informal competitions. Go look at one of dpchallenge's Female Portrait contests.
First, look at the winning images, and then view the images at the bottom of the list of entries. What are the differences between those at the top, and those at the bottom? Look at the lighting. Photography is all about exploiting light to good effect. Where is the light coming from? Above, below? Is the light artificial or natural? Flash or fluorescent or a combination of both? How does it add interest to the photograph?
Now, look again at some of the images; those near the top this time, and consider how close the photographer was to the subject.
Good. By now you are now learning to 'read' images, and this skill will help you understand the difference between average and outstanding shots.
What Do You Like to Shoot?
After having spent some time analysing a selection of photographs over on the dpchallenge site, think about the things you like to shoot.
Spend some time looking at those past contests on dpchallenge which deal with the subjects you like most. Concentrate on 'minimal editing' challenges for the moment, unless you are a Photoshop wizard. Actually, view as many past contests as you can, and look at the winning and losing images.
Consider how the shots are composed. Think about the depth of field, and the length of exposure. You can find technical information by clicking on the dpchallenge images which interest you, and those which don't! Do not worry too much about what sort of digital camera was used, instead, look at the lens the photographer chose.
Perhaps those of you with dSLRs will learn that you are not using the best lens for the shots you wish to create. If so, then maybe it's time for you to swap or upgrade.
See Photos in a New Light
After having read this article and checked out dpchallenge, you should be starting to see photos in a new light, if you will excuse the pun!
You will also start thinking before shooting, and this will start you down the road towards creating shots to be proud of.
Happy shooting! And let us all see the results.