Five Famous Personalities in the Field of Photography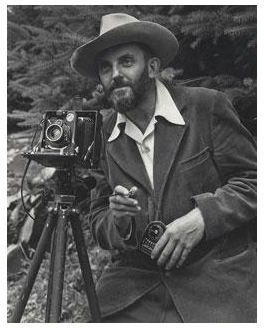 Ansel Adams
Ansel Adams was a famous nature and landscape photography born in San Francisco, California on the 20th of February 1902.
The Sierra Club in Yosemite Valley played a key role in his career and personal life. This is where he made friends with America's nascent conservationists and also met his wife, Virginia Best. Sierra Club's 1922 bulletin saw the publication of his first photographs and writings. His first exhibition was held at their headquarters in 1928.
His first New York show was in the year 1933 in the Delphic Gallery and his first series of technical articles on photography were published in Camera Craft in 1934. This was followed by his first book, Making a Photograph in 1935.
Ansel Adams' interest in nature went much beyond art and he always did what he could as an environmentalist to protect the same natural surroundings that he so beautifully captured through his camera.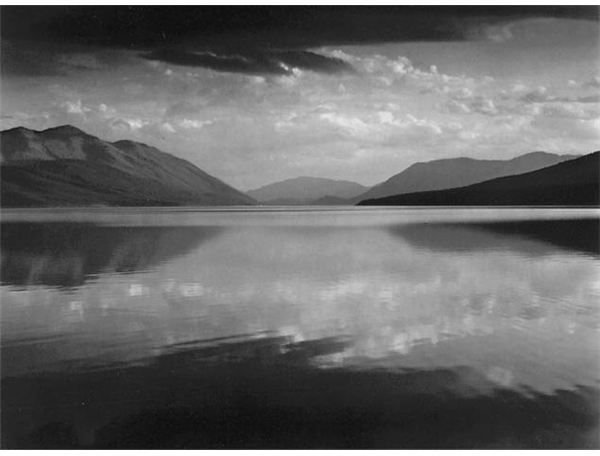 Adams developed the now famous "zone system" that made it easier for photographers to visualize an image and then produce a photograph that expressed the visualization by controlling the development time. His ten books on technical aspects of this field of art are the most valuable books for photographers.
He died at the age of 82 on April 22, 1984.
Irving Penn
Irving Penn is one of the most famous personalities in the field of photography and was born in New Jersey in 1917. His most important stint as a photographer was with Vogue magazine where he shot more than 150 covers.
While shooting portraits for Vogue, he is famous for using two backgrounds to form a corner and he would make his subjects stand between the backgrounds. Another technique that he used was to use an old rug as a portrait prop.
In the 1960s and 70s, Irving Penn traveled with a canvas tent and shot different ethnic cultures. Two New Guinea Men Holding Hands is an example of how he used his photographic talents to bring about their ethnicity.
This famous portrait photographer died on October 7, 2009 at the age of 92.
Jodi Cobb
Jodi Cobb grew up in Iran and has an honorary doctorate of fine arts from the Corcoran College of Art and Design in Washington, DC.
A famous photojournalist, Cobb, a former staff photographer with National Geographic, has covered stories in over 60 countries on various topics including sensitive issues such as 21st century slavery. She was one of the first photographers to enter China when it opened to the West and wrote her book Journey Into China in two months.
She was the first women to cover the personal lives of women in Saudi Arabia in 1987. The book Geisha: The Life, Voices, The Art, was another landmark contribution in which she covered the ancient, and often cruel, traditions of the Geisha of Japan.
The first woman to be named White House Photographer of the Year, her awards includes National Press Photographers Association Pictures of the Year awards and World Press awards. Her other major contributions are to the Vietnam Veterans Memorial: The Wall, Here Be Dragons, and The Way Home: Ending Homelessness in America and The Day in the Life book series.
Susan Meiselas
Susan Meiselas is one of the famous personalities in the field of photography and is known for her work on human rights issue in Latin America, especially Nicaragua and El Salvador.
She photographed women doing striptease at New England country fairs and published them in Carnival Strippers. Her photographs on the insurrection in Nicaragua and human rights issue in Latin America were published throughout the world and a second monograph on Nicaragua was published in 1981.
Her book Kurdistan: In the Shadow of History is coverage of 100 years of photographic history of Kurdistan. She also launched an exhibition of these famous photographs, which has traveled over 8 years to different venues in Europe and USA.
Other important contributions of this famous women photographer include photographic essays on a New York City S&M Club and a 60-year history of interactions with the Dani people of Indonesia. Besides contributing to books, she also directed two films based on human rights issue.
Among her many awards are the Robert Capa Gold Medal for outstanding courage and reporting for her work in Nicaragua (1979) and the Maria Moors Cabot Prize for her coverage of Latin America (1994).
James Nachtwey
This famous photojournalist started his career as a newspaper photographer in New Mexico, in 1976. He began working as freelance magazine photographer in 1980 when he moved to New York and covered the civil strife in Northern Ireland during the IRA hunger strike as his first assignment.
This led to a series of photographs documenting various wars, conflicts and social issues around the world. Since 1984, he began working as contract photographer with Time magazine. He has had one-man shows in various venues including the Museum of Photographic Arts in San Diego and the Bibliotheque Nationale de France in Paris.
This famous photographer has earned many awards including Robert Capa Gold Medal (five times), the World Press Photo Award (twice), and Martin Luther King Award. A fellow of the Royal Photographic Society, he has earned an honorary doctorate of fine arts from the Massachusetts College of Arts.
References
The Ansel Adams Gallery: Ansel Adams, Photographer
https://www.anseladams.com/anseladams_biography_s/51.htm
National Geographic Society: Jodi Cobb
https://photography.nationalgeographic.com/photography/photographers/photographer-jodi-cobb/
Susan Meiselas: Bio and Contact Info
https://www.susanmeiselas.com/content.php?sec=bc
Museum of Contemporary Photography: Irving Penn
https://www.mocp.org/collections/permanent/penn_irving.php
National Geographic Society: James Nachtwey
https://photography.nationalgeographic.com/photography/photographers/photographer-james-nachtwey/
Image Credits:
Wikimedia Commons: Ansel Adams and camera.jpg
https://commons.wikimedia.org/wiki/File:Ansel_Adams_and_camera.jpg
Wikimedia Commons: Adams Evening McDonald Lake Glacier National Park aae06.jpg
https://commons.wikimedia.org/wiki/File:Adams_Evening_McDonald_Lake_Glacier_National_Park_aae06.jpg