How to Open Two Pictures for Layers: Photoshop Elements 9 Tutorial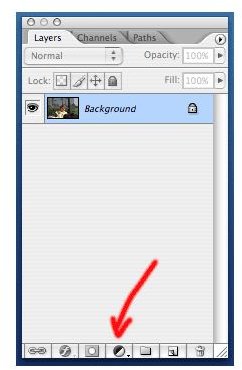 Why Combine Two Images?
Photoshop Elements allows you to perform many of the same tasks as the standard Photoshop program, but at a much cheaper price. One tool that Photoshop Elements does not have, however, is the ability to support any other type of layer masks besides adjustment layer masks. You can fake a layer mask if you open two pictures for layers. Photoshop Elements 9 then allows you to blend these images together to make a layer mask.
Drag Image into Document Window
Before you can start blending these images, you must select two images that will work well together. For example, if you have two images with people on opposite sides of the image, these will blend together nicely. Or, if you have a person in the foreground of one image, you can add them to some exotic background.
Once you select your two images, turn off the Maximize Mode in Photoshop Elements. This allows you to see both images in your document window. To turn this off, follow the below steps:
1. Go to Window, and then Images.
2. In the Images menu, you'll see the Maximize Mode option. If there is a checkmark next to the image, uncheck it.
3. Click OK.
Now, you'll see both of your images in the program.
Adding Image to the Layers Panel
Next, you want to drag one of your pictures into the Document Window of your other image. This allows you to blend the two images together. Basically, it makes two pictures one. You have two options for dragging an image into your other image's Document Window. You can simply click on the Move tool, which looks like an arrow with a plus sign, and then click on your image. Or, you can use the keyboard shortcut. Press "V", and it automatically brings up the Move tool.
Now, just drag your image into the other Document Window. But, right before you let go of your mouse button, depress the Shift key, and then let your mouse button go. This step centers your new image within the document Window.
If you look at your Layers panel now, you'll see both images. One will be labeled Layer 1, and the other will be labeled as your Background.
Blending Your Layers
To actually blend the two layers, you need to add an adjustment layer. To add this layer between your two images, follow the below steps:
1. Select your Background layer.
2. Next, click on the New Adjustment Layer icon. This icon looks like a Ying/Yang symbol.
3. Select some type of Levels adjustment layer. It actually doesn't matter what type of adjustment layer you choose. It just matters that you have one. A Levels layer is always a good one to choose if you want a suggestion.
4. When the Adjustment Layer dialog box appears, just press OK.
When you have your Adjustment Layer, you know need to group Layer 1 and the Adjustment Layer together. Open up your Layer menu, and select Group with Previous. Now, your layers are groped.
To finish the effect, click on the Adjustment Layer, and open up your Gradient tool. Select the Black-to-White gradient from the Gradient Picker.
Next, click within your photograph and drag around the areas that you want to merge. A gradient mask will now appear in your Layers panel, and the Background image will show through.
References
PhotoshopEssentials.com, https://www.photoshopessentials.com/basics/elements/fake-layer-mask/
Paul Ingles, https://www.flickr.com/photos/pingles/112877620/sizes/m/in/photostream/