Microsoft's Photosynth: Make Digital Photo Collections Three-Dimensional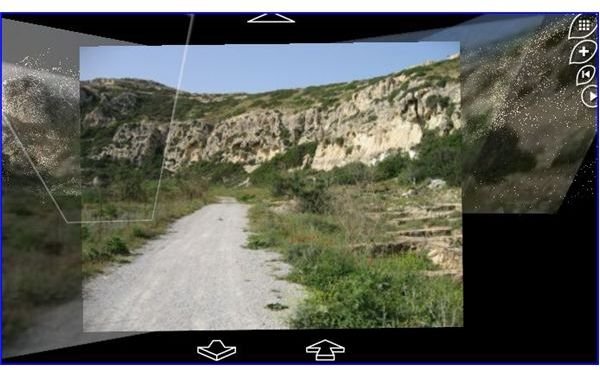 Bored of your Flickr or Picasa web albums? Instead, try giving your photos a three-dimensional edge.
It's called Photosynth. The Microsoft software lets you take a group of pictures and arrange them into a life-like collage. It takes some practice to create a good "synth." Unlike other photo sites, you can't just upload a bunch of photos and be finished. However, with attention to detail and practice you may find a whole other way to stretch your photographic skills.
To get started you will have to download the free software, which also includes a browser plugin (you will need a Windows Live account). Once that is done, there is a tutorial video that walks you through the process. The first thing you will need to know is that you shouldn't expect to take any of your existing photo collections for making a synth, as it's unlikely you took the right types of pictures. You will need several pictures that overlap several angles of the same subject. The finished product looks like if you were to lay two photos side by side and they both overlapped a portion of an image. This means when you are taking pictures for the purpose of creating a synth you should take numerous shots of the same subject from slightly different angles. So don't be shy – snap away.
For particular subjects, like nature, indoor objects or works of art, it makes for a compelling photo collection. When using the synth online you are able to click the pieces of the various photos to maneuver your way around the collage.
It's a fun, innovative way to arrange photos. The only downside may be that the glamour does tend to wean a bit once you've created a few of them. Plus, you have to be thinking ahead when you are taking pictures with your digital camera. Unlike when you are just casually taking pictures on a vacation or while hanging out with friends, it takes some forethought and planning. This may be a bit too much work for the casual consumer who just wants some photos of their family and friends from various scenes.
Still, it is worth trying to see what you can create. Something as simple as your desk, house, or a more complex subject like a mountain range or the ocean would make for a great synth. So head to the Photosynth site and see what you can create.
Photosynth